The delivery came on 9 November, as NOAA held its final listening session in San Diego, California, wrapping up public discussions of its five-year strategic plan, which targets an increase in aquaculture production by leasing federal waterways to companies looking to build floating feedlots.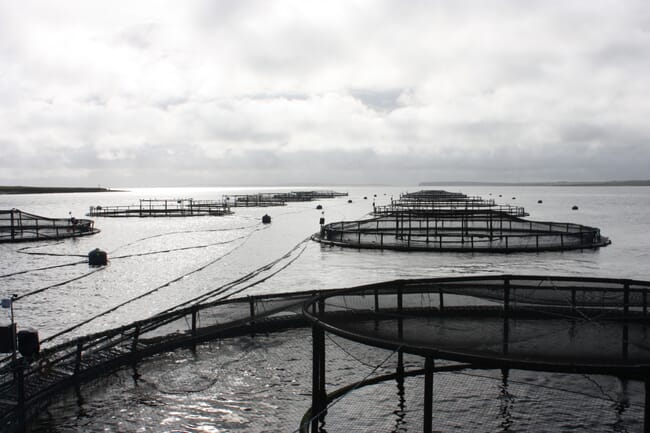 "NOAA should steward our oceans, not push an industry that will pollute our waters," said Hallie Templeton, senior oceans campaigner for Friends of the Earth. "NOAA has used these listening sessions to sell an industrial ocean fish farming plan and then, ignore public input. The only people NOAA appears to be listening to are industry insiders."
According to the charity: "Despite agency claims that it would hold these listening sessions around the country to provide an opportunity for public input, a number of these sessions have included more than an hour of agency and panel discussion with extremely limited time allotted for public comment. In fact, the agency has limited the topics they will discuss and finished sessions with individuals still lined at the microphone waiting to speak."
"Marine finfish aquaculture isn't the solution, it's the problem," stated Noah Oppenheim, executive director of the Pacific Coast Federation of Fishermen's Associations. "When feedlot-style fish farms are installed, wild fish populations collapse soon after. It's a shame that an environmental regulatory agency like NOAA is cheerleading a destructive corporate enterprise like industrial fish farming. Fishing communities around the nation are united in opposition. Americans have a choice: will we ignore mistakes made elsewhere, or will we protect our world-class sustainable fisheries?"
A statement from FoE concluded: "While NOAA's plan offers a utopian vision for factory fish farming, the reality is that these facilities would destroy our wild-capture fishing industries, devastate the ocean ecosystem and give mega-corporations greater control of our food production system."