The project will use genomic tools, like high-density SNP chips, to create a breeding programme that will select for traits such as improved growth, better flesh quality and resistance to disease - traits that are difficult to improve using wild stocks and conventional methods. The end goal is to increase the profitability of oyster farms.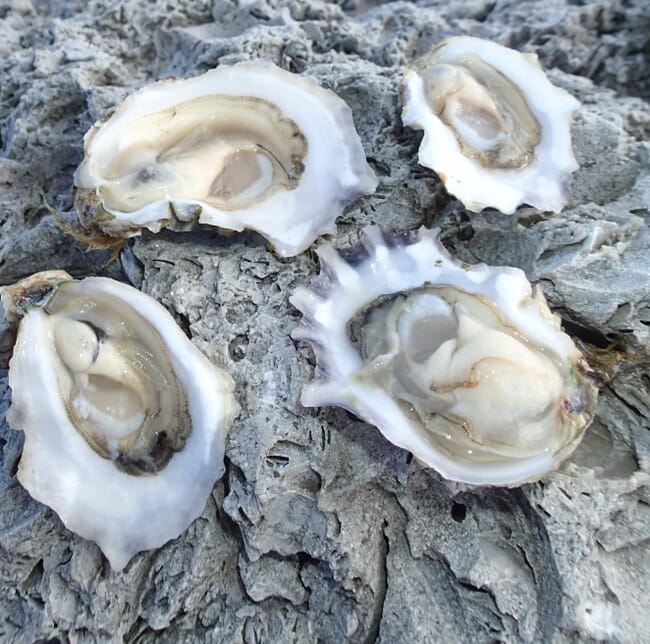 The oyster industry in eastern Canada is expanding rapidly, registering revenues near $31 million in 2017, a 25 percent increase from 2016. However, this growth cannot be sustained by relying solely on wild-caught oyster spat. L'Étang Ruisseau Bar Ltée (ERB), the main oyster hatchery seed supplier located in Shippagan, New Brunswick is teaming up with Université Laval scientists, Genome Atlantic and Génome Québec on the transformative project.
Genomics for Developing the first Canadian production ready strain of selectively bred Eastern Oyster is one of 20 Genome Canada funding projects announced today by the Honourable Kirsty Duncan, Minister of Science and Sport. The project is led by Dr Louis Bernatchez of Université Laval and Dr André Mallet of ERB, eastern Canada's largest oyster seed producer.
"Genomic tools offer the potential to greatly improve selective breeding of molluscs but, unfortunately, the availability of genomic tools to enhance aquaculture production of the eastern oyster has been lagging behind, compared to other oysters," said Dr Bernatchez, Université Laval. "This project, involving the collaboration of Université Laval and University of Chile, will allow our partners from ERB to substantially accelerate progress toward developing the first Canadian domesticated strain of eastern oyster with improved performance in growth and survival."
''L'Étang Ruisseau Bar Ltd looks forward to collaborating with our partners in developing genomic selection tools for the Eastern oyster," said Dr Mallet. "By combining our expertise in oyster genetics and hatchery operation with our partners' extensive experience in genomics, we will be able to produce high performance seed which will improve farm profitability and help us respond to a changing environment. This project will make a significant contribution towards ensuring the future of the Atlantic Canadian oyster industry, and we wish to thank the many funding partners that have made this project possible.''
"This ambitious project has the potential to accelerate the growth and profitability trajectories of the oyster industry, an opportunity that is both exciting and timely given the growing global market demand for this delicious product," says Steve Armstrong, president and CEO of Genome Atlantic. "We extend our congratulations to this talented project team and our sincere thanks to the many funding partners."
The project is enabled through Genome Canada's Genomic Applications Partnership Program (GAPP) with additional funding provided by L'Étang Ruisseau Bar Ltée; ministère de l'Économie et de l'innovation du Québec; Atlantic Fisheries Fund; University of Chile; and Mitacs Canada. The project will be managed by Genome Atlantic in partnership with Génome Québec.
Genome Atlantic is a not-for-profit corporation with a mission to help Atlantic Canada reap the economic and social benefits of genomics technologies. Since its inception in 2000, the corporation has worked with a range of private and public-sector partners to enable more than $100 million in new genomics R&D.