Gadus claims "record breaking" cod harvest
Norwegian cod farmer Gadus Group claims to have achieved a "record breaking" first harvest, with fish exceeding expectations by reaching an average weight of 4.8 kg.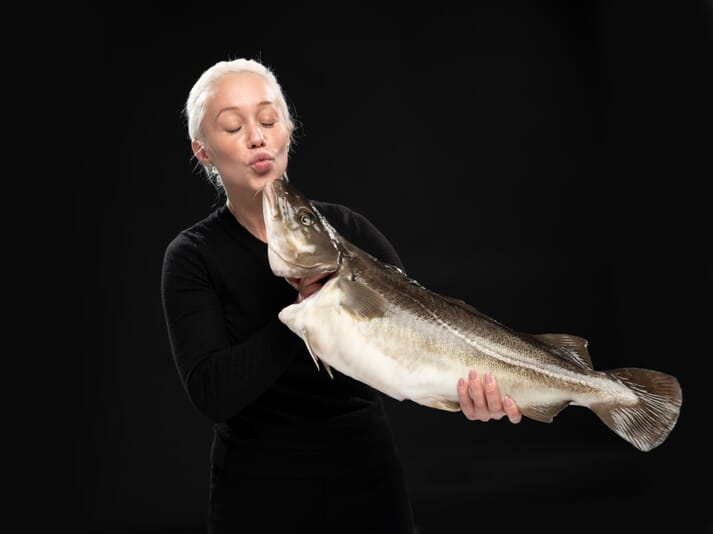 "With the record-breaking harvest weights and survival rates, Gadus Group have proof of concept for its unique value chain and farming methods. After 17 months in sea the fish had an average harvest weight of just under 5 kg, with survival above 96 percent. The feed conversion ratio is below 1.0 through the production cycle, and there has been no early maturation," the company states.
The company, which aims to produce at least 30,000 tonnes of cod a year by 2025, operates from seven sites and employs 80 people. It made its first commercial harvest last month.
"Our cod is the perfect choice for every chef or household looking for a more convenient, healthy, tasty, and sustainable option. It is also free from nematodes, making it a safe option for consumers. It's nice to see that our focus on fish welfare and optimal biological conditions is resulting in higher product quality. For the fish to grow to such sizes optimal conditions are required together with excellent animal welfare and precise nutrition. Our industry leading harvest weights are a testament to our unique value chain, great organization and best-in-class farming methods. Large harvest weights also enable us to deliver a wider range of fresh filet and loin products to the market 365 days per year," said Ola Kvalheim, founder and CEO of Gadus Group, in a press release.
The main obstacle for long term development of the fresh cod category has been its inability to provide predictable and steady volumes of excellent quality fish throughout the whole year. Gadus Group's mantra has been – "If you can solve this, the market will follow".
"Operational control along all critical steps of the value chain is necessary to guarantee a stable high-quality product, and to ensure predictable delivery of fresh premium cod every week," said Tor Olav Seim, founder and head of business development at Gadus Group.
Gadus has reported strong demand for its products across Europe.
"The global megatrend is gaining pace and we see customers moving towards products that are healthy, sustainable, and more convenient. There is an incredible demand for fresh, high-quality fish across Europe," said Kvalheim.
The dramatic reduction in quotas for Atlantic cod combined with the challenges around nematodes in wild white fish population has further fuelled the adoption of farmed cod. The company is targeting both the retail and HORECA market and is already available in several restaurants and retailers across Europe.
Cod farming is still a young industry with only a handful of companies currently in operation. Gadus claims that its strong biological results are "sufficient to industrialise cod farming at economically viable levels".