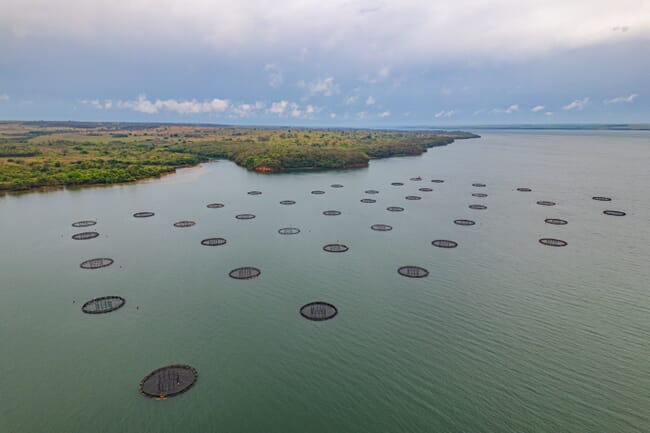 It's an exciting time for Ocean 14 Capital's team, who are feeling upbeat about their potential to both make a positive impact on the planet and make money for their investors – all the more so as they've managed to raise so much capital at a time when so many funds are struggling.

"We targeted €150 million when we started, but we're now at €160 million and the last big investor was IKEA, through Ingka Investments, who came in with €30 million. I think that's a real testament to the renewed interest in the blue economy: a traditional retail corporate investor realising the importance of food security, climate solutions the oceans," reflects Gorell Barnes.
"We are now driving towards a final close at the end of this year where we anticipating that will reach our hard cap of €200 million, with some other very big strategic investors coming in, which gives us gives us a great position being the largest impact fund in the blue economy and we've got big ambitions now beyond this," he adds.
According to Gorell Barnes the comparative paucity of credible funds in the sector has also worked in Ocean 14's favour.
"The macro trend is very encouraging in terms of the continued focus on the blue economy from institutional capital, from government and industry, yet there's still a lack of vehicles for investing in and that's where we see a huge opportunity, allowing us to grow and develop – opening up an office in Lisbon, investing heavily in the team and hiring some great new talent," he notes.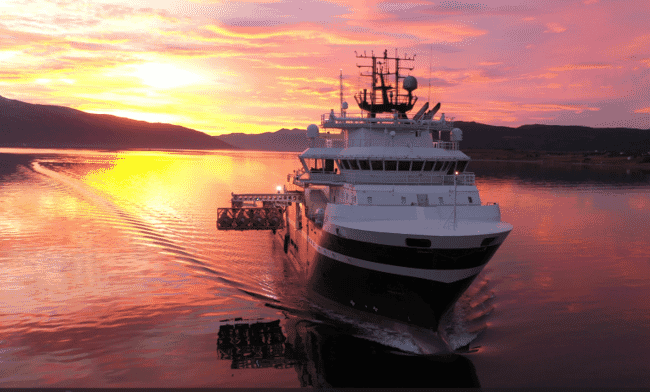 The right time for RAS?
The fund has recently made a series of investments and Saraiva Gomes argues that the fund's €11 million investment in Kingfish Zealand is the most significant aquaculture-related outlay it has made during the course of the year.
"Investing in a recirculating aquaculture system is very significant for us: we've been inside the industry since its beginnings and been exposed to all the investment opportunities – all the big projects that have developed over the years and we've never invested. We took the opportunity with Kingfish because we thought it represented the right combination of de-risking and growth," he reflects.
"People can argue about the sustainability of kingfish – it's a high trophic species and requires a lot of fishmeal, but we argue that it's because the species is so intensive in its requirements for natural resources that it makes sense to develop an industry based on the most sustainable production system, which is RAS," he adds.
As well as demonstrating an impressive track record to date, Saraiva Gomes is also drawn by Kingfish Zealand's longer-term prospects.
"The company has a very ambitious expansion plan, which will probably entail the construction of multiple units in multiple geographies – localised facilities closer to the markets – and we're very supportive of that strategy. I think we came to it at the right moment, just as the company finishes phase two, before it embarks on a more capital-intensive growth plan," he explains.
While many RAS operators have opted to produce salmon, which essentially has to be traded as a commodity, Saraiva Gomes sees kingfish as being safer bet.
"RAS has a high fixed price, so it's important to find captive markets, where the balance of supply and demand is such that there's a great stability on the price and it's possible to differentiate the product with great environmental premiums and greater stability in the market. And we think kingfish has those attributes," he explains.
A range of aquaculture investments
While Kingfish Zealand is a public listed company, Saraiva Gomes notes that they are blessed with a very flexible mandate and are able to invest in companies across a wide range of maturity levels. Indeed, another recent investment by the fund has been in Wellfish – a Scottish precision diagnostics startup.
"The sustainability of aquaculture requires precise and rapid diagnostics. And the technology the company represents, which is about blood analysis, is very powerful and also lends itself to AI. We're very happy with that investment and think that company will grow fast and its method has the potential to become standard practice in health management in aquaculture," Saraiva Gomes predicts.
He adds that they have also invested in a – as yet undisclosed – company that's involved in ocean IT, which he expects is likely to be hugely relevant across the blue economy, including to offshore aquaculture operators.

"Telemetry technology, which is also being developed for fisheries and shipping – like buoys that capture data and send it to satellites – is going to have multi-channel applications. We believe that there's going to be an explosion of analytical capability because of AI and that's going to require a lot more data. And if there's one space in the world with very poor data, it's the ocean as a resource, and the blue economy which is supported by that ocean. So, we're very focused on anything that's about acquiring, measuring and interpreting data," he explains.
Saraiva Gomes adds that the fund has also recently made an investment in an insect protein producer, but he's not yet able to discuss the details.
"We've been doing a lot of due diligence in insect protein over the years and are happy to have co-invested with strong industrial and financial partners. We're very proud and very happy with that investment and think that company's going to be very successful," he explains.
"We believe that there's strong economic and environmental convergence with the improvement of feed and the replacement of fishmeal. Prime fishmeal is expensive and unsustainable. Replacing that with more affordable protein is more economical and more sustainable," he adds.
Stepping back from seaweed?
Saraiva Gomes notes that the fund is currently working on "a couple of other transactions" in the aquaculture IT and plastic recycling sectors and hopes to announce these deals soon. However, despite seaweed being one of the five key focus areas of the fund, they have not yet made any macroalgal deals.

"We continue to be focused on seaweed, but not on the immense platter of seaweed startups. Our focus is to invest in industrial seaweed businesses, even if small. However, we've had difficulties finding the right points of entry. I think there's a lot of excitement about seaweed, but that often translates into mis-expectation – both from investors and operators. We're very focused in finding the right entry, the right operating platform so we can build from that," he reflects.
"We're always looking to invest into the seaweed value chain – both upstream and downstream. We'd be happy to invest in businesses focused on automating seaweed farms, providing services for seaweed farms or that we're helping to process and sell better seaweed," he adds.

Making the right choices
Gorell Barnes and Saraiva Gomes both stress that they are equally concerned with both the potential profitability and potential impact of any of the businesses they support.
"Every company we invest in, we will be aligned with the management team on the company's impact plans – the company might not be perfect at the time, but we will see a path to make it an impactful company. As part of the term sheet there will need to be an impact action plan, to show the direction of travel we're going to go to deliver key impact KPIs that are agreed by us and the management team," Gorell Barnes explains.
"As a partnership, we will put 30 percent of our carry – which is a significant amount of money – on the line to ensure we achieve those impact KPIs. So we believe we can help drive and support each business towards profitable growth and greater impact action," he adds.
Moreover, once they have made their investment they stress that are extremely thorough in ensuring that key performance indicators (KPIs) relating to impact are measured with precision.
"We have a very sophisticated process to deal with impact. We're very focused on getting a quantitative approach, using data. It's much more analogous to a financial due diligence and investment process compared to a standard impact process, which measures at the beginning and then waits to see how it develops. We're treating impact and natural capital like we treat money – we vet it, we perform due diligence on it, we identify what are our impact pathways, what are impact KPIs and then we have a whole plan of measuring that after we put in the money," Saraiva Gomes emphasises.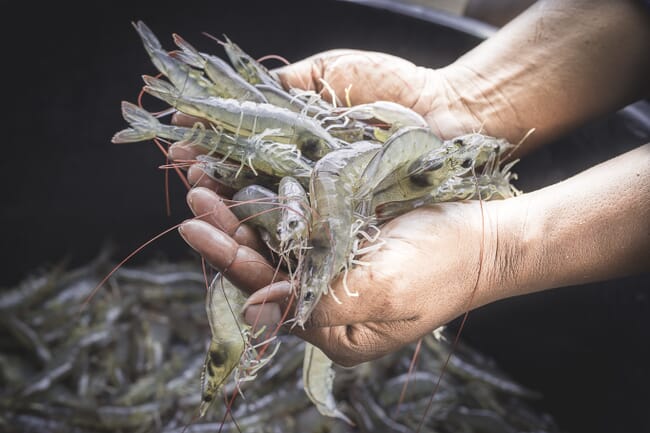 Trends in the sector
Despite raising money for the fund at an impressive pace, they have been relatively cautious about investing it so far – in part due to their feeling that many companies have an inflated value that ignores the global economic downturn.
"Until the middle of this year we were not seeing valuations adjusting for the economic stress – which was giving us some pause and is one of the reasons why we've waited until the latter part of the year to start transactions. We're now seeing more rational expectations of companies that reflect the current macro-economic environment," Saraiva Gomes explains.
"We're concerned by the influx of uneducated capital that has got in, which is raising the valuations of startups still and is not doing anybody any good. These companies' expectations are unrealistic from the get-go and that makes their lives harder – they might be happy from the minute they conclude the round, but there's going to be some capital destruction in the next five years, especially on seaweed, and we want to make sure that we don't take part of that," he adds.
The fund managers are also looking closely at trends specific to the aquaculture sector.
"I think there's going to be some adjustment on RAS expectations and there's going to be an explosion of data businesses and data applications, which is going to change the way we farm, the way we process and the way we distribute. We're already seeing this: eFishery is a great example of data bringing an immediate economic value in a space that would otherwise be dependent on a lot of arbitrage," Saraiva Gomes reflects.
Meanwhile he points to nutrition and genetics as fields that are likely to continue to yield good results.
"Our investment in SyAqua is going very well – it doesn't surprise us that it's going counter to the [hard times in the] shrimp industry, because we've put a lot of efforts into building a company that actually provides value to the farmers. We think it's a great example of the kind of companies that we want to invest in and build," he concludes.