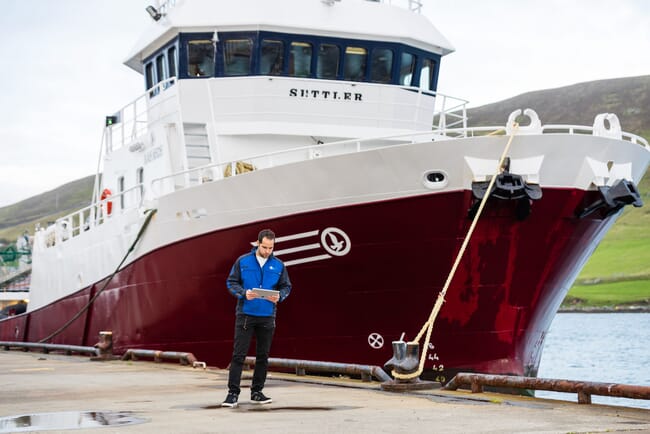 David Lipcsey was working as a supervisor at Scottish Sea Farms' processing and packing facility in Scalloway, Shetland, when he spotted the potential for improvement.
Combining his experience in processing with his programming skills, he developed new software to accurately count the number of fish coming into the harvest station.
This enables the processing team to adjust the flow as and when necessary to minimise stress and maximise animal welfare.
This week he was named Digital Professional of the Year at The Herald Digital Transformation Awards 2021
"When I first came up with the idea, I never thought it would gain traction so quickly. It's great to see the software being used on a daily basis, as well as being rewarded for it. Such appreciation really provides motivation to push on with new ideas," said Lipcsey.
In what's believed to be a first in Scottish salmon farming, Lipcsey programmed software that was able to capture images of the flow of fish by 'listening' to signals from the harvesting system.
He then took this data and put it onto an app, which feeds the information back to the wellboat, where the skipper can see on a tablet exactly how many fish are going into the harvest station at any given time and increase or reduce the flow as necessary to ensure a smooth flow, minimise stress and further enhance farmed fish welfare.
Having since transferred to the company's IT team, Lipcsey is now adapting his app technology into a fuller product that covers even more aspects of processing.
Scottish Sea Farms head of IT, David Anderson, said: 'I'm delighted for David that he has won this award. It's a tremendous achievement for him and recognition for the project he has worked hard to deliver."