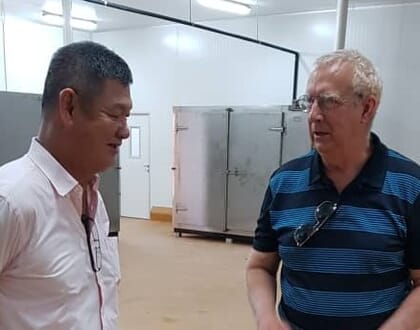 These are based on the thoughts of three seafood experts: Erik Vis, general manager of the finfish division at the National Aquaculture Corporation (NAQUA) in Saudi Arabia and former manager of the Open Blue cobia farm in Panama; Andrew Leingang, aquaculture advisor at Aquagrow International, who has over 50 years' experience managing and advising finfish farms in America, Asia and Australia; and Thomas Sommer, division manager (food) at Eurogroup Far East Ltd, a Hong Kong-based buying office for the COOP retail group in Switzerland.
"The global financial crisis (GFC) of 2008 hit aquaculture companies hard, but pales in comparison with the current Covid-19 pandemic. Companies who were able to survive the GFC took drastic steps to stay in business by changing the way they operated farms and sold their products," explains Leingang.
The same needs to happen now.
1. Relaxing size specifications
Until now, in export markets like Europe and North America, fresh seafood items have been sold according to fairly specific sizes: 300 to 400 grams for gilthead seabream, 400 to 450 grams for European seabass, and 600 to 800 gram tilapia for filleting. So, what happens when farmers need to offload stocks which don't meet these specifications?
During the pandemic, we saw that these narrow size restrictions have led to fish being hastily slaughtered and disposed of to reduce feeding costs. As these flood the market, many farmers have taken a painful hit – selling large volumes at below market prices.
A practical solution, according to Leingang, would be for wholesale buyers and retail outlets in export markets to relax their size specifications and for farmers to develop expanded product lines including fillets, slivers and other cuts.
"This lets farmers sell their produce regardless of size – allowing operators to turn a profit, keeping prices down and making seafood more affordable and accessible for consumers," he says.
Another option for farmers is to target alternative markets like China, where size restrictions are not overly stringent. In China, a market can be found for almost any size of seafood. Small grouper or snappers weighing 500 grams are sold as "single plate-sized" fish, while larger ones weighing up to five kilos are classified as "buffet-sized" fish, fetching even higher prices per kilogram.
2. Diversifying the species produced
Most aquaculture operators produce just one species at their farms. In the European Union (EU), aquaculture is largely a monoculture: in which producers farm either salmon, seabass, seabream, trout or other aquatic cash-crops.
This can be a risky strategy when market prices fluctuate or if species-specific diseases break out. We have seen this repeatedly happen with shrimp and salmon over the years and currently there is a large price drop in salmon, with restaurants worldwide closed down. In contrast, the price of seafood products that are mainly sold through retail channels have remained steady.
Diversifying by growing multiple species simultaneously can allow fish farmers to boost their competitiveness in the global seafood market, making farm production more sustainable, resilient and self-sufficient, especially when focusing on native species. Excellent candidates for diversification include native fish, shellfish, sea cucumbers and even seaweed.
As Erik Vis explains: "These native species often sell better on the domestic market and protect farmers against species-specific price fluctuations."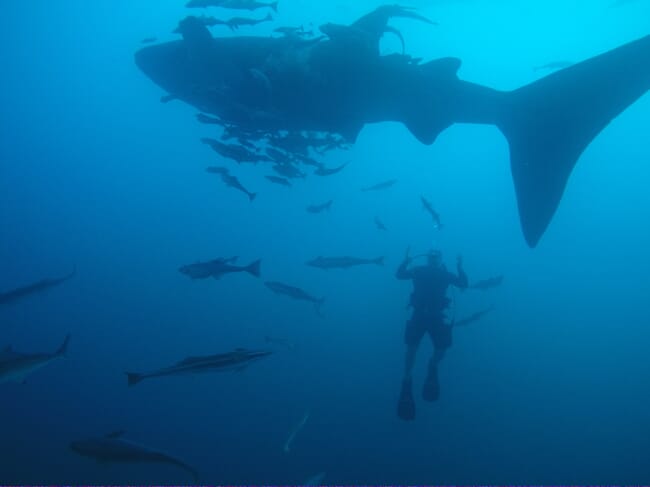 3. Concentrating on the domestic market
Stricter trade and travel restrictions have made importing and exporting seafood more complicated and expensive. FlightRadar24 estimates that, in March 2020, global flights fell by more than 50 percent compared to the year before.
With fewer ships and airplanes connecting countries and continents, freight prices have risen, even as wholesale and retail values for seafood continuously plummet. Usually reliable land transportation has become problematic, as checkpoints and clearance zones have greatly increased shipping time. The result? Less profit for fish farmers.
A smart business solution would be for export-driven seafood producers to start catering more to domestic markets. Lower overheads should offset lower prices. Offering online delivery services – even straight to customers – will ensure steady demand and local food security.
"Producing seafood for the local market is cheaper and often less risky," reflects Vis. "Plus, producing food for people in your home country is much more fun and rewarding."
4. Guaranteeing safe packaging and traceability
Importing countries and seafood consumers are now more vigilant than ever in ensuring their food is disease-free. We know Covid-19 and other zoonotic diseases can be transmitted through improperly-handled food. In China, demand for Chilean salmon plunged to "practically zero" after authorities traced an outbreak of Covid-19 to imported salmon in July 2020.
Another outbreak was linked to Ecuadorian shrimp, even as some health experts say there is no evidence that definitively proves that food can transmit the virus. Just this September, China again reiterated that Chinese importers should steer clear of importing food from countries with high numbers of Covid-19 cases.
Regardless, many buyers and consumers are reluctant to buy many imported seafood products. Even with lower prices, demand has plummeted due to food safety fears.
As Vis continues: "Seafood labeling and traceability gives governments, importers and consumers the most important thing during the Covid-19 crisis: peace of mind, as strong traceability ensures products are high-quality and, more importantly, safe to eat".
Processing, packing and sealing fresh seafood greatly reduces concerns that products might be contaminated. Proper sealing keeps viruses, bacteria and pathogens from reaching and contaminating a fresh salmon fillet or tuna loin, greatly boosting consumer confidence. Large aquaculture producers should consider doing this in-house, instead of relying on middlemen to ensure product safety.
The increase in single-use plastics spurred by safety concerns across almost all markets can be offset by using bioplastics from algae and seaweed – products that can be grown and offered by quick-thinking and farsighted aquaculture operators, thus helping to protect the environment.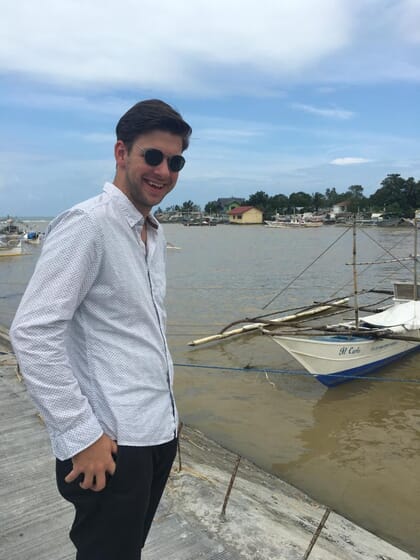 5. Going frozen
As shared by Seafood Source, a recent Nielsen report revealed that in the United States alone, frozen seafood sales jumped 50.8 percent, compared to fresh seafood which grew by 26.3 percent, and shelf-stable seafood which rose 59.4 percent from March to May of 2020.
Vis has a strong opinion on the advantages of frozen fish, and he backs up his arguments with the slogan "Freshly frozen is always fresher than fresh!". In his opinion, few people really taste the difference between high quality frozen fish and fresh fish, while the production of frozen fish has many advantages. Selling a frozen product is cheaper. Logistics are simpler, shelf-life is extended and price fluctuations are greatly reduced.
Frozen fish also sells best at retailers, which have remained open during the pandemic. To effectively sell to retail outlets, farmers must concentrate on quality and be aware that retailers have a tendency to negotiate for low prices.
Thomas Sommer agrees, reflecting: "In Switzerland, the lockdowns spurred by Covid-19 are positively pushing sales of frozen seafood products. More people are cooking at home to minimise the need to go out and expose themselves to risk. Restaurants are closing and international borders have become less porous, so people are stocking up on good food."
Be proud to be a fish farmer
In the Covid-19 era, there are few surefire ways to guarantee profit, even for industries that supply vital goods and services. Still, aquaculture operators should hold their heads high knowing they provide the most basic of all human needs – food.
"Practical tactics that could further help farmers in surviving the pandemic include shutting down the hatchery production of fry until needed, operating the nursery at reduced densities, limiting feeding, and as a last and temporary resort, downsizing staff," adds Leingang.
By following these tips and continuously looking for ways to deliver safe and high-quality products to the people who need them most, fish farmers can keep their businesses above water while doing their part in helping humanity through the toughest natural challenge in a century. Remember, when the swimming gets tough, the tough keep swimming.