Calysta, the Centre for Process Innovation and Otto Simon Ltd received the award for design, construction and successful launch of Calysta's new market introduction facility in Teesside. The plant uses an innovative gas-phase fermentation process to produce FeedKind protein for use in fish and livestock feeds.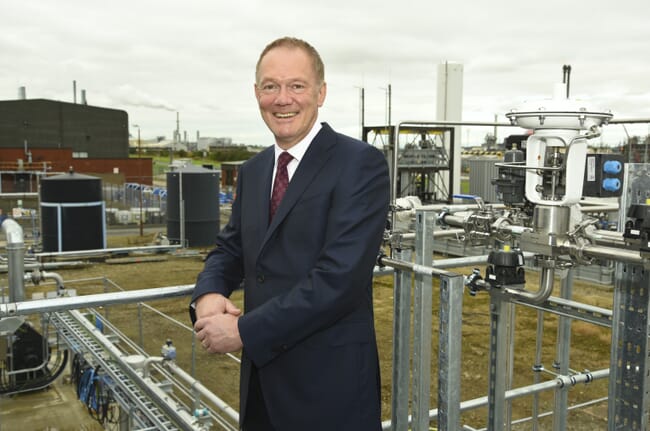 In May, Calysta announced successful production of the first four tonnes of FeedKind protein from the facility, and to date the Teesside plant has produced over 10 tonnes. The facility has recently completed a 12-week continuous run, and has performed to target metrics of yield, productivity and quality.
John McGagh, IChemE's president, said: "IChemE's Team Award is important because it celebrates collaboration and diversity of thinking – something that is integral to robust, sustainable outcomes that benefit society.
"Calysta UK, the Centre for Process Innovation and Otto Simon have proved this through their winning project. They have delivered a plant with environmental and ecological impact at the forefront of the planning process, and delivered a facility which will ultimately tackle one of the biggest issues facing the population – food security."
"We want to congratulate the entire team at all three organizations for this significant honour," said Graham Aylen, Calysta Vice President of Capital Projects. "Thanks to excellent engineering collaboration from the project team, the plant was delivered against a fast-tracked construction program with zero injuries. Samples have been distributed worldwide for feeding trials, marking a significant step towards engineering a sustainable food source for the growing global population."
Peter Creer, of Otto Simon Ltd, said: ""It is rewarding to have been part of a project that has the potential to make such a major contribution to society, and we are delighted that our team's achievements have been recognized with such a prestigious award."