Hailed as a major coup for the company, Marta's move from the Norwegian Veterinary Institute coincides with the company gaining ISO accreditation (ISO 17025) for their PCR analysis of listed diseases in Norway, which means that the team can accept samples according to the new pancreatic disease (PD) regulation.

The Fish Site caught up with Marta to find out more about her new role.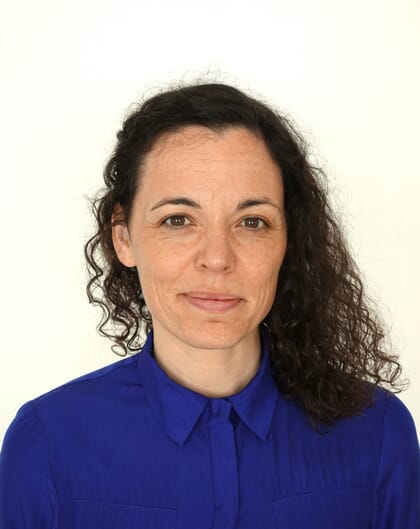 What are your main ambitions at FVG?
FVG has 19 histopathologists worldwide, including people with more than 30 years' experience in fish pathology. My main goal here is to learn from them and to be able to work in an international environment.
Tell us a little about your CMS-related experience?
In previous years, I have worked with viral myocarditis affecting Atlantic salmon and more specifically with the diseases cardiomyopathy syndrome (CMS) and heart and skeletal muscle inflammation (HSMI). Both diseases were first described in Norway but have now been diagnosed in many other salmon producing countries. I hope my experience in the pathology of these diseases can help to improve its diagnosis.
Will you be putting your lumpfish experience to good use too?
Lumpfish are now the second most cultured fish species in Norway after salmon – in less than eight years the industry has been able to grow from producing a few thousand to more than 20 million. This expansion, while positive, has also led to increasing disease outbreaks and welfare problems. I have worked in the diagnostics of lumpfish diseases and consider this something of a goldmine – there is always something to learn with each new case. The problems we see in Norway are similar to the ones they are facing in Iceland or Scotland. Cooperation between borders is crucial to be able to solve the challenges.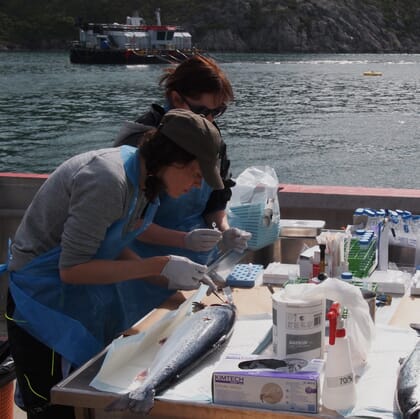 Are you impressed with the company's new PCR facilities?
The lab is awesome. It shows they planned a lot before building it, with a focus on quality more than on quantity.
What's the significance of the recent ISO accreditation?
The accreditation means we can participate in official screening programs for specific listed diseases, such as PD. It further expands our portfolio within PCR, histology, pathology, bacteriology and clinical chemistry and allows us to be a "one-stop-shop" for our customers' needs. We are already seeing an increase in demand for our services after accreditation, and this means that there will be more opportunities to work with customers on disease identification and prevention.
How are you finding the transition to the private sector?
My work here at Fish Vet Group and my previous position at the Norwegian Veterinary Institute share the same objective – to improve fish health. The main difference, as I see it, is the plasticity and the capacity of the private sector to adapt quickly to the needs of aquaculture, an industry in continuous change.
What do you see as being the main/emerging fish health challenges and the most promising ways of overcoming them?
The main challenges may relate to the use of new production technologies – for example the increased use of closed farming systems and new feed ingredients. To overcome new problems it's important to approach them in a multidisciplinary and open way, with fluent communication between the industry, regulators and consumers.