Fish 2.0, the global community for seafood innovators, has issued an invitation for aquaculture experts, seafood industry leaders and investors interested in US Gulf Coast and Midwest aquaculture to attend a pitch session and networking event on 13 February.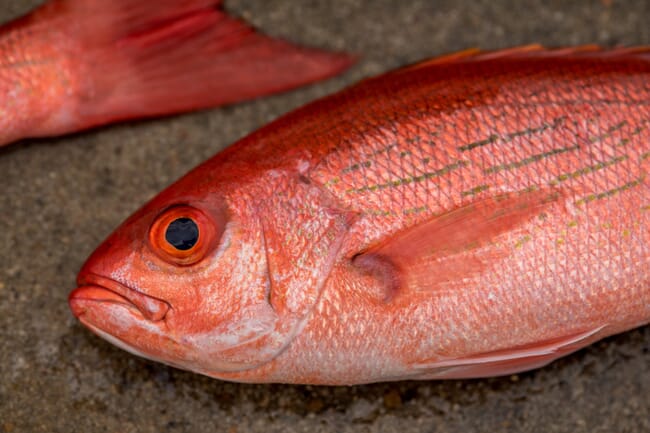 The event will take place at the Gulf Coast Research Laboratory's Thad Cochran Marine Aquaculture Center (TCMAC) at the University of Southern Mississippi. Participation is free but space is limited: investors, experts and entrepreneurs who want to attend must register online.
Attendees will:
Get a taste of aquaculture innovation bubbling up in the region.
Meet other experts, leaders and investors looking at aquaculture's potential.
Plug into the Fish 2.0 community and build their aquaculture knowledge.
Hear over 20 pitches from growing aquaculture businesses based in the region.
Participants in the Gulf Coast event can also tour the TCMAC facility, which focuses on alleviating the bottlenecks that constrain the production of marine species. The tour provides a backstage look at advanced technologies and the opportunity to discuss issues and trends critical to aquaculture and genetics.
"At TCMAC we work with industry, government and nonprofits to advance aquaculture. Fish 2.0 is a great way to expand aquaculture by providing businesses with tools and networking that can help them achieve their goals," says TCMAC Director Kelly Lucas.
"Marine aquaculture is growing, and advances in techniques, gear, automation and products occur in a moment's notice," she adds. "Connecting entrepreneurs and investors helps get these developments into the marketplace."

The event, the culmination of a two-day workshop for aquaculture businesses supported by NOAA Fisheries, is an active community-building session where businesses, experts and others meet and learn from one another.
"Expanding marine aquaculture is vital for supporting our nation's seafood production, year-round jobs and enhancing coastal resilience," says Paul Doremus, chief operating officer at NOAA Fisheries. "By supporting sustainable aquaculture innovation, we can increase and diversify US seafood production to deliver economic, environmental and human health benefits."
Fish 2.0 Executive Director Monica Jain notes that "aquaculture opportunities are expanding quickly in the Gulf Coast region, and we are seeing a range of shellfish and finfish producers with excellent products. The time is now for businesses, investors and others to come together to grow the sector."
The Gulf Coast workshop, pitch session, and networking event is part of the US aquaculture track in the current cycle of Fish 2.0, which brings together innovators from around the world to grow the sustainable seafood sector. Any eligible business - workshop participants and others - can take Fish 2.0's two-part online Readiness Assessment. The top-scoring businesses - the Fish 2.0 Forty - will also earn a spot on stage at the Global Innovators Forum on 5-6 November at Stanford University, where they'll present to invited investors and experts from across the country and around the world.