First broodstock arrive for Oman's mega shrimp farm
The first batch of shrimp broodstock destined for a new aquaculture facility in Oman have arrived in the country this week.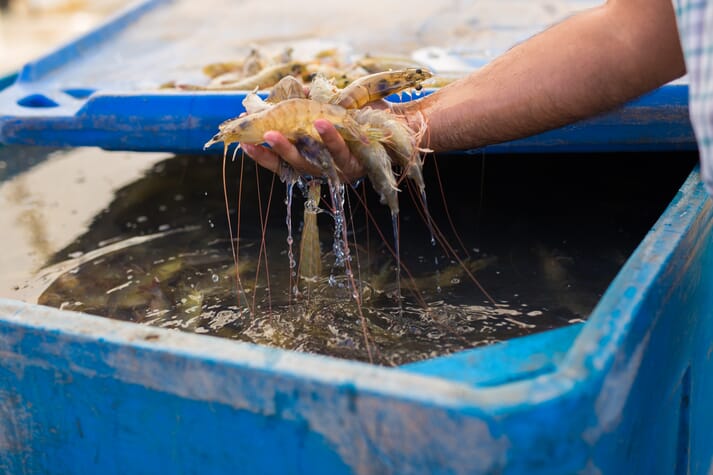 The shrimp are currently in a new aquatic veterinary quarantine facility in Al-Misfat industrial area, in Bausher. Once cleared they will be delivered to the Oceanic Shrimp Company (OSC), a subsidiary of Fisheries Development Oman (FDO).
The quarantine facility operates in a closed circulation system, utilising recycled seawater for a quarantine period of up to 35 days, during which the broodstock are monitored to ensure that they are free from any potential pathogens before they can be transferred to designated farms on the Arabian Sea.
The Oman Daily Observer has reported that OSA is currently in the process of completing a number of shrimp farms in the wilayats of Jaalan Bani Bu Hassan and Jaalan Bani Bu Ali, in the Governorate of South Al Sharqiyah. One of the key projects that is being finalised is the Quroon project in Jaalan Bani Bu Hassan, which is expected to begin operations by next month.
These projects are part of FDO's planned investments in the sector, which seeks to diversify Oman's economy, to provide job opportunities as well as support for Omani SMEs. FDO was itself formed by the merger of Blue Water, Al Wusta Fishery Industries, and Oceanic Shrimp Aquaculture.
It was hoped that the move would speed up plans for the Barr Al Hikman shrimp farm. If completed this 8,000-hectare project would be the second largest of its kind in the Middle East and North Africa region, with an annual production capacity of 43,000 tonnes of Indian white shrimp (Fenneropenaeus indicus).
According to the FAO, the Oman produced only 451 tonnes of farmed fish and shellfish in 2018 - largely shrimp and tilapia. However, the sultanate is currently targeting an annual aquaculture output of 200,000 tonnes by 2040.