The research, which was undertaken by Seafish and IntraFish Media, highlighted that the UK seafood sector believes women are under-represented across the sector. The majority of respondents (68 per cent) said that when they go to business meetings or industry networking events, women only make up less than 20 per cent of the total number of attendees. As a result, two thirds (67 per cent) feel that the UK industry could do more to encourage women to take up the career opportunities the seafood sector offers.
Almost half (46 per cent) said that they thought more women would seek a career in the industry if there was a greater understanding of the opportunities available and two fifths (39 per cent) said a clearer progression into senior roles would be a greater draw for female applicants. Just under a third (30 per cent) felt that support through a mentoring or networking group would also help encourage more women into the industry.
The research canvassed those working across the UK seafood supply chain, with a focus on women, to find out their views on gender diversity and potential barriers for women joining the industry. This was part of a wider ongoing campaign to raise awareness of the issue and attract more women to the sector.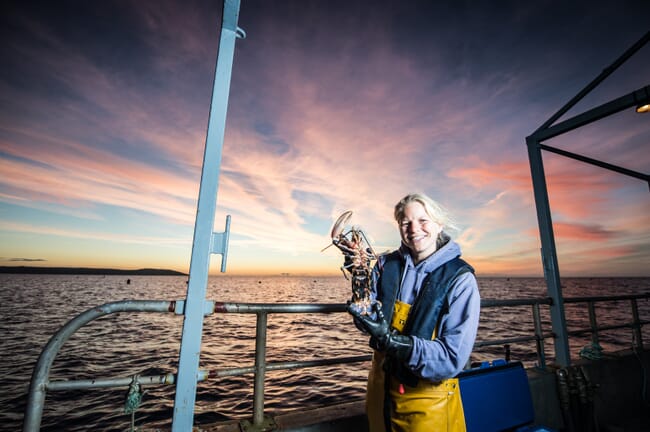 The survey found that gender bias remains a common issue in the industry, with nearly a third (30 per cent) of respondents having encountered it in some form during their career. Nearly half (48 per cent) of respondents said they felt women are discouraged from joining the industry because it is perceived to be male dominated.
Mel Groundsell, Corporate Relations Director at Seafish, said: "We know that gender balance is good for business. According to Lord Davies' 'Women on Boards Report', companies with more women on their boards were found to outperform their rivals – with a 42 per cent higher return in sales, 66% higher return on invested capital and 53% higher return on equity. The seafood industry must therefore look to understand the vital importance of tapping into the huge pool of talent, know-how and competence that women represent.
"This survey has shown us that people currently working in the industry are passionate and willing to champion our industry to attract new talent. However, there is a feeling that there is work to be done, in terms of highlighting the opportunities, in particular career progression, and making the industry a more attractive and accessible place for female employees.
"We are committed to raising awareness of the gender diversity issue to drive cultural change that delivers real impact for the industry. We hope it will hit home with some of the industry's biggest decision makers and inspire conversations that lead to practical steps on how we can actively change these perceptions.
"There is a strong appetite among women in the industry for a dedicated mentoring or networking body to be set up, and this is something we will be looking at in the months ahead. We'd like to encourage women working in the UK seafood industry to get in touch with Seafish through our website or regional network contacts, and to link up with their female colleagues across the world through the International Association for Women in the Seafood Industry (WSI)."