The first Aquaculture Africa Conference will be held one year after the establishment of the WAS African Chapter, making it - according to Aller Aqua - a "significant milestone".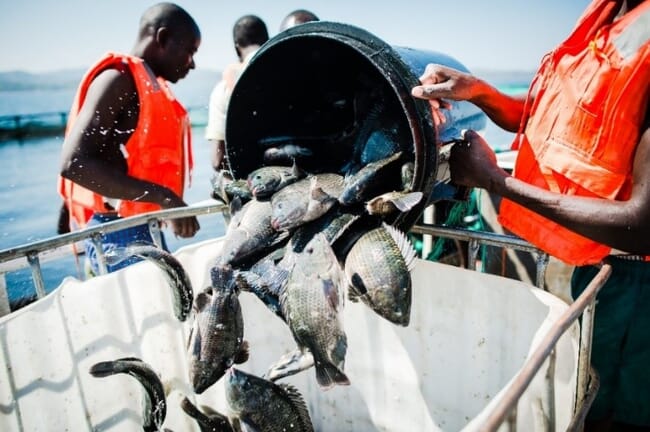 The inaugural conference will highlight some of the latest aquaculture research, innovations and investments to underpin continued growth of the aquaculture sector in Africa and will comprise a scientific forum (oral/poster presentations), trade exhibition, industry forums, workshops, student events, receptions and other organised meetings. Keynote speakers from Africa and beyond are expected.
With two factories on the continent Aller Aqua is heavily invested in African aquaculture and has a dedicated feed range for tilapia, which is sold all over Africa. The formulation is targeted specifically to meet the needs of tilapia under different farming methods and is produced using locally sourced raw materials of the highest quality.
The Danish company has also started several initiatives to support the development of African aquaculture – hosting seminars in numerous locations, participating in events and supporting farmers and local communities.
Hussien Mansour, CEO of Aller Aqua Egypt, says: "It is very exciting that the WAS African Chapter has decided on hosting its first event in Alexandria. I am proud to be on the steering committee, and happy that the event will be hosted in my country. We are dedicated to producing high quality fish feed for the African market, and getting involved with the WAS African Chapter is a good addition to the ongoing support we provide for an increase in African aquaculture."