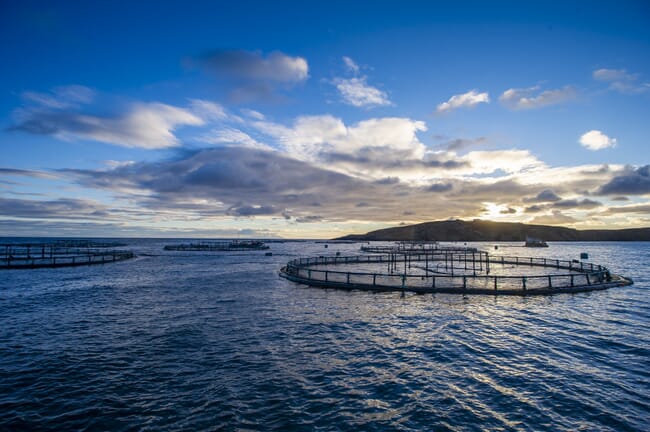 According to records published by the Fish Health Inspectorate, the number of fish that died in 2022 was nearly double that of 2021 and triple that of 2020 – reaching nearly 15 million fish between January and November of 2022. The data show that fish mortalities have been rising sharply for several years.
In a letter to Cabinet Secretary for Rural Affairs and Islands, Mairi Gougeon MSP, a cross-party cohort of MSPs state that: "The sharp rise in on-farm mortalities has caused us to question the long-term sustainability of this industry". Signatories are seeking a pause on all new salmon farming operations, in the form of an imposed moratorium on the expansion of the industry and are urging that the mortality matter be investigated formally by regulatory bodies. If granted, the industry would be capped at its current capacity and requests for further expansion of new or existing aquaculture sites would not be permitted until the urgent issues are addressed.
The letter - coordinated by animal protection NGOs Animal Equality UK and OneKind – secured support from Scottish Green and Labour MSPs, as well as Conservative and Liberal Democrat MPs. The ask is endorsed by Ariane Burgess, Maggie Chapman, Foysol Choudhury, Monica Lennon, Pauline McNeill, Mark Ruskell, Colin Smyth and Mercedes Villalba, and supported by English MP Henry Smith of the Conservative Party and MP Wera Hobhouse of the Liberal Democrat Party.
Citing climate change as a key factor to the increase in salmon mortalities, the letter says: "Scotland is already feeling the effects of climate change, which threatens the country's citizens, as well as its stunning habitats and wildlife… we fear that this latest data suggests that the salmon farming industry is simply not adequately prepared to handle these changing conditions." The aquaculture industry has acknowledged that environmental factors are a key driver in fish mortalities, pointing to warming waters, algal blooms, rough weather conditions and most recently a rise in jellyfish for the increased on-farm deaths.
The MSPs also express unease about the "unnatural" and "tight" spaces that Atlantic salmon are kept in when farmed, which they claim provides "ample opportunity for disease transmission and lice breakouts to become ever more frequent, and for these territorial animals to develop aggressive tendencies toward one another."

Scottish Green Party MSP, Ariane Burgess, said: "Farmed salmon across Scotland are suffering from sea lice infestations and harsh treatment, disease outbreaks, premature death and – for those that survive to maturity – prolonged pain in slaughterhouses. Given the state of salmon farms right now, there needs to be a pause on expansion until the industry can demonstrate that it has substantially reduced fish deaths and environmental impact."
Eve Massie Bishop, campaigner and press officer at Scottish charity OneKind, one of the two organisations spearheading this latest action said: "The latest salmon mortality rates are devastating. 15 million sentient animals dying in a 11-month period across Scotland's salmon farms is a complete welfare crisis. Despite these [challenges]… the Scottish Government remains committed to the growth of this industry."
She added: "We have campaigned for a moratorium on the expansion of Scotland's salmon farming industry since 2018 and now MSPs and MPs have joined this call. It is critical that the Scottish Government take action."