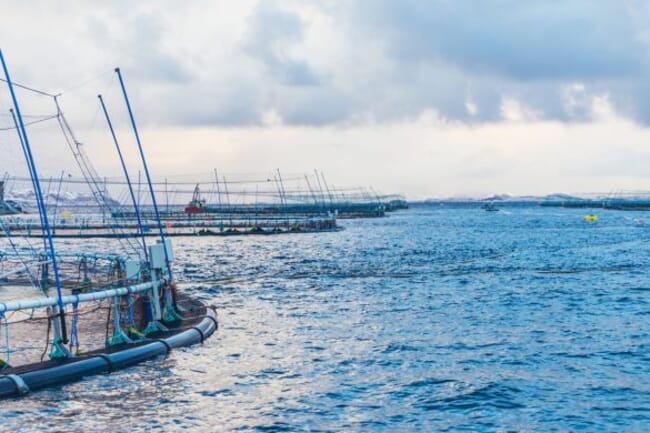 In a significant stride toward improving the welfare of aquatic animals, all six certifiers re-evaluated in the second edition of the Aquaculture Certification Schemes Benchmark, published yesterday by Aquatic Life Institute (ALI) - a non-profit organisation specialising in aquatic animal welfare - have demonstrated improved scores compared to their previous evaluations.
The evaluation scores represent an important tool facilitating businesses and consumers to make conscious, informed decisions about the products they are sourcing. Appearing in the evaluation rankings for the first time, the Aquaculture Stewardship Council (ASC) received the highest score, compared to other certification schemes such as Global Animal Partnership, RSPCA Assured, and Best Aquaculture Practices.
"Ensuring advanced fish welfare requirements within our first version of the ASC Farm Standard has been a top priority for ASC. These requirements encourage farmers to actively monitor and manage the health and welfare of their fish on a day-to-day basis through the creation of fish health management systems," said Meritxell Diez-Padrisa, fish health and welfare standard manager at ASC, in a release from ALI.
The second edition of this benchmark illuminates the criteria and strategies that translate into tangible enhancements in the implementation of humane practices for farmed aquatic animals. It focuses on five pivotal aspects of aquatic animal welfare: water quality, stocking density, environmental enrichment, feed composition, and stunning and slaughter. This updated edition builds on the previous criteria, evaluating certifier's responses to critical concerns, including the introduction of new species into the aquaculture supply chain and the prohibition of detrimental practices.
Additionally, the benchmark applauds certifications that address issues such as the rejection of cephalopod farming, the banning of insects for fish feed, and the prohibition of eye-stalk ablation in shrimp farming.
"We commend certifiers for their enthusiastic participation in the evaluation process and their commitment to transparency and accountability," commented Catalina Lopez, director of the Aquatic Animal Alliance, a subsidiary of ALI.
"Most evaluated certifiers already include or plan to include enrichment in their interventions. This trend is encouraging and could potentially enhance research for different species and types of enrichment," she added.