The results of a study, published in the latest issue of Aquaculture Nutrition, show that partiually substituting soybean meal (SBM) for high protein distiller's dried grains (HP‐DDG) "significantly improves" growth performance of the species.
This conclusion was drawn following an 8‐week growth trial in which SBM was partially replaced by levels of HP‐DDG varying from 30 to 50 percent.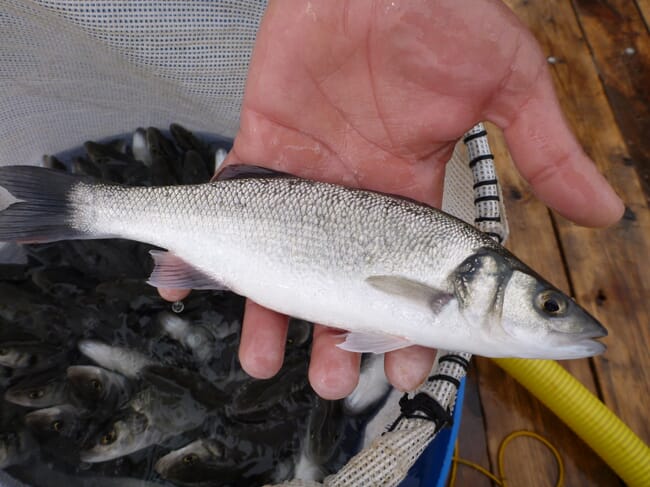 Physiological parameters and histological changes of the intestine of European sea bass, Dicentrarchus labrax were also measured.
The researchers concluded that: "an increased dietary level of HP‐DDG of more than 30 percent significantly increases growth performance and improved the FCR of sea bass. In addition, replacement of SBM by HP‐DDG enhanced feed intake efficiency and the health status of fish."
Moreover, an increase in HP-DDG also "significantly" increased levels of haemoglobin (Hb), red blood cells, white blood cells, packed cell volume and humeral immune parameters including total protein, albumin, globulin, cholesterol, lysozyme activity and total antioxidant capacity.
"The findings of this study indicated that HP‐DDG is a good complementary protein source for inclusion aquaculture diets and levels above 30 percent as a replacement of SBM did not compromise growth performance and physiological parameters of sea bass while enhancing some important indices of health status in this species," they conclude.