President Trump's recent executive order to create "aquaculture opportunity zones" in federal waters has raised hopes that the US will begin to use offshore aquaculture to address the country's $15 billion seafood deficit.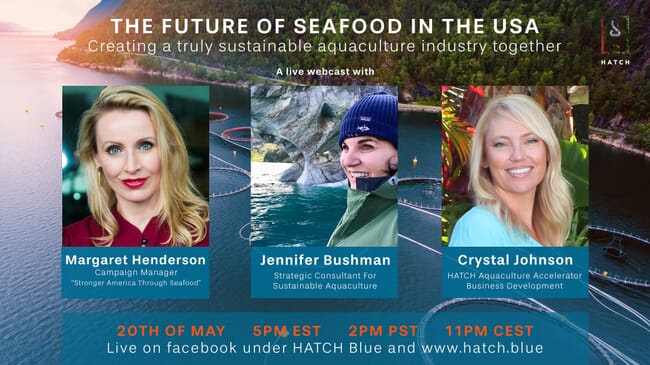 However, it is also essential that any new aquaculture operations operate sustainably and protect the health of the surrounding environment, wildlife and coastal communities.

This will be the focus of a discussion today between Margaret Henderson, campaign manager from Stronger America Through Seafood, Jennifer Bushman, aquaculture strategy consultant, and Crystal Johnson business development guru at Hatch Blue, the world's first aquaculture accelerator.
"We are very excited to have Margaret give us insight on the details of the executive order, the pending bill coming in front of congress and how we, as an industry can support the efforts of Stronger America through Seafood," Bushman told The Fish Site.
The webcast, which will be broadcast live today at 5pm EST (11pm CEST), will feature a 30-minute discussion between these high profile advocates of sustainable aquaculture, followed by a Q&A. To tune in click here.