The news follows on from the announcement, made by the Norwegian headquartered company, to start producing salmon eggs in Scotland for the 2018/19 season.
"I am delighted to announce the appointment of Robert Murray as technical advisor to the Scotland team," said Andrew Reeve, managing director of AquaGen Scotland Ltd.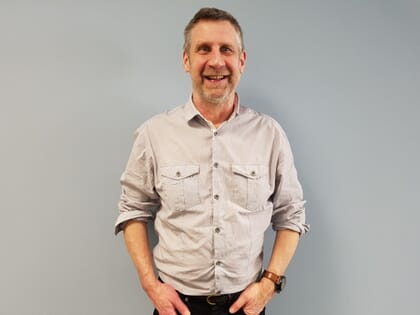 Murray will be the third member of the team, which is based at the Stirling University Innovation Park, and he will help to provide technical advice and assistance to AquaGen's customers and be the main collaborator on industry research projects.
"I am very pleased to join the AquaGen team at such an exciting time in the company's development in Scotland and the wider UK," said Murray.
With a degree in zoology and 37 years' experience in the industry, Murray brings a wealth of knowledge and know-how to AquaGen. Much of that time has been spend at the Howietoun fish farm near Stirling, producing smolts for the Scottish salmon farming industry.
"I started there as a stock worker in 1984 and worked my way up to become General Manager, a position I held from 1991. Now it is time for a change and a new challenge, and I am keen to start sharing my knowledge and experience," he said.
Andrew Reeve is looking forward to introducing Murray to AquaGen's growing customer base in the UK.
"I believe that the enthusiasm and expertise he offers, together with our exciting range of salmonid egg products, will be of great benefit in helping to grow their businesses," he said.