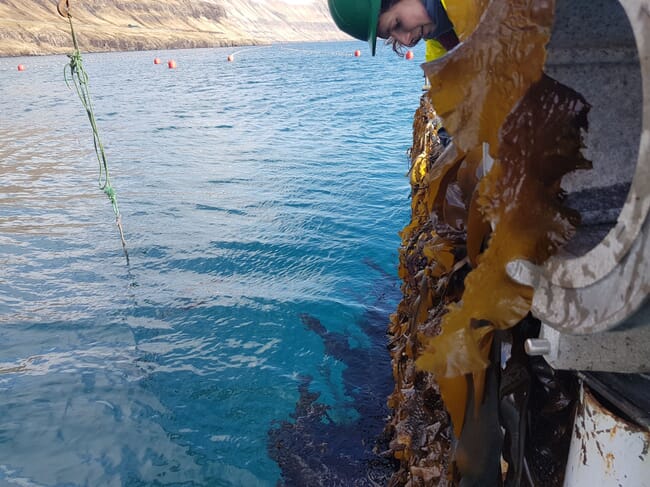 The site is located some 12 km off the Dutch coast. North Sea Farmers has been growing kelp on netting hanging below a 50-metre plastic tube that was floating on the water's surface and held in place by buoys and two anchors on the sea floor.
According to the BBC, North Sea Farmers converted a fishing boat into a mechanical harvester. The boat positioned itself alongside the plastic tube and an 8-metre tall, electric-powered cutting arm moved into the water. It pulled up the tubing and sliced the long strands of seaweed from the 2-metre in width net. The seaweed was then automatically bagged and dropped onto the deck.
North Sea Farmers has almost 100 members including food and consumer goods giant, Unilever, and energy firm Shell. They hope to dramatically increase Europe's production of farmed seaweed over the next decade.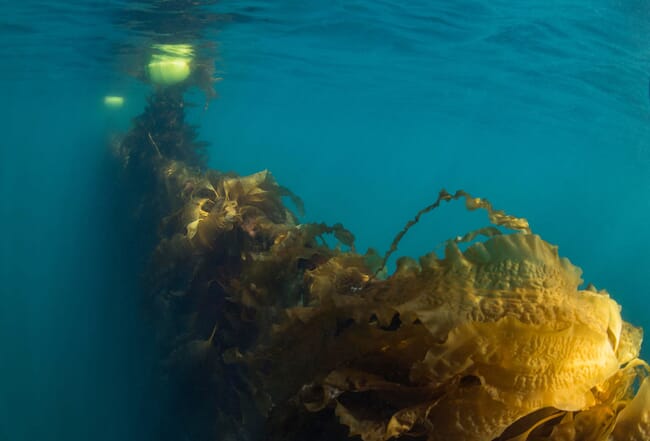 The seaweed industry is still dominated by China and Indonesia, but Europe is hoping to capitalise on its seaweed farming potential. In 2019, Europe produced 287,033 tonnes of seaweed – around 0.8 percent of the global total. However, unlike their more established counterparts in Asia, Europe's seaweed firms harvest wild stocks. Many policymakers are hoping to change this and start farming different macroalgae species at a significant scale.
In addition to financial support from the EU (€273 million last year, with more funding expected in the future), the Dutch government has proposed setting aside 400 sq km of its territorial waters in the North Sea for large-scale seaweed cultivation.
Though the move has been heralded as a potential climate resilience solution, some researchers and environmental activists aren't convinced. Marc-Philippe Buckhout from Seas At Risk, a coalition of ocean protection organisations told the BBC that he fears that seaweed has become the new green hype. A seaweed farming boom could come with potentially negative repercussions, such as crowding out other sea organisms.
"Large scale farms might be the industry's preferred way forward," he says, "but we would definitely favour smaller operations that are set in the sort of carrying capacity of the area that they're situated in."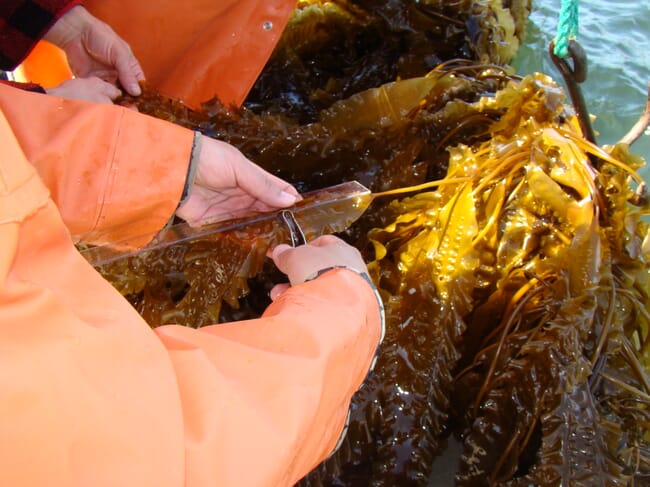 Reinier Nauta, a specialist seaweed researcher at Wageningen University in the Netherlands, shares these concerns. "One of the most important questions is the impact of algae cultivation on the nutrient balance of the sea," he explains.
There's a risk that farming seaweed at scale could cause phytoplankton populations to crash. Since phytoplankton are the building blocks of the marine food chain, a decline in these organisms could be disastrous for fish, seals and porpoises further up the food chain.
Eef Brouwers, North Sea Farmers' manager for farming and technology admits that to fully determine the environmental impact of seaweed aquaculture, there will have to be much larger test farms. "We need to get to a large scale first to be able to figure out what's going on," he says.
However, he told the BBC that the first successful mechanical harvest is "an important first step" towards large-scale cultivation of commercial seaweed farms in the North Sea.