Dutch firm leads fish oil-free aquafeed challenge
Four contestants have officially joined the race to replace the fish oil used in aquafeeds with fish-free omega-3 alternatives.
The F3 Fish Oil Challenge offers the company that sells the most "fish-free" fish oil for aquaculture by 31 August a $100,000 prize.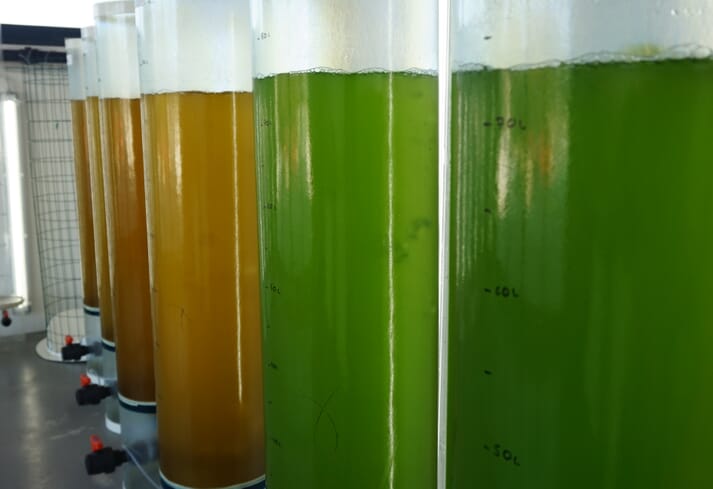 The competitors consist of two Chinese firms – Guangdong Evergreen Feed Industry and Shen Zhen Alpha Feed – Netherlands-based Veramaris and the UK/US-based team Aquaculture Innovation/Qualitas Health. A combined total of 77,535 kilograms of F3 oil was sold by the contestants during the first sales period, which ran from 1 October to 31 December 2018. Veramaris is currently in the lead.
"We are excited by the global reach of the contestants in the F3 fish oil race," said Kevin Fitzsimmons, F3 Challenge judge and professor at the University of Arizona. "These top-notch competitors will help move the industry toward more sustainable ingredients in fish feed."
The challenge is designed to help accelerate commercial-scale ingredients for aquaculture feed that meet the nutritional requirements of fish to produce healthy seafood for consumers without utilising wild-caught fish. The aquaculture industry is being held back by the availability of one key ingredient: fish oil, which provides important omega fatty acids necessary for animal and human nutrition.
Each year, an estimated 16 million tonnes of wild fish are caught exclusively for use in fish oil and fishmeal. Wild-caught fish are currently the major source of omega-3 and contain DHA, EPA and ARA – essential fatty acids needed to grow farmed-raised fish. Without alternative marine animal-free oil sources, the world's oceans will not be able to keep up with the demand for fish to feed the growing world population, which could result in major supply chain disruptions in the multi-billion dollar aquaculture industry.
The University of Arizona, University of Massachusetts Boston, Synbiobeta, Anthropocene Institute, Dawson Family Fund, Sustainable Ocean Alliance, The Nature Conservancy, The Campbell Foundation, Tides Foundation and The National Renderers Association are sponsors of the crowdfunded prize.