Hamish Macdonell, director of strategic engagement for the Scottish Salmon Producers Organisation (SSPO), said: "As the UK's top food export, Scottish salmon is prominent in a number of key markets which are now facing restrictions – of various sorts – because of the coronavirus outbreak.
"This has led to problems in getting salmon to our customers in different parts of the world, problems which are likely to get worse before they get better."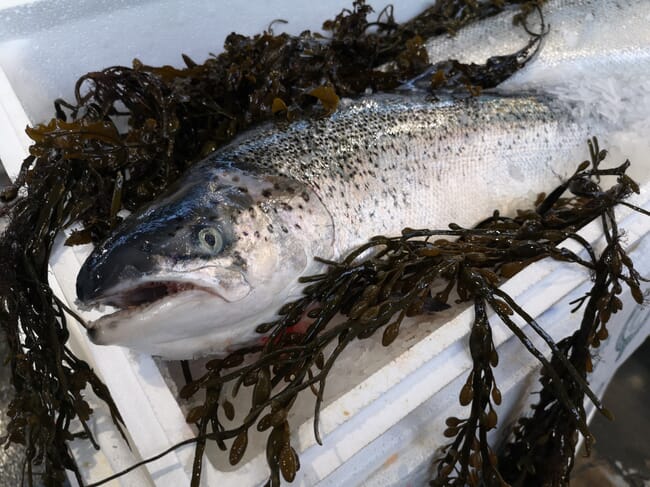 "It is worth noting, however, that the UK market for salmon remains strong at the moment as customers stock up in anticipation of further restrictions at home and some of our member companies are looking actively at market substitution as a way of coping with the ongoing drop off in demand from other parts of the world," he adds.

Fish in the water
Overall, the outbreak is likely to have a negative impact on demand for Scottish salmon and SSPO is looking at ways to allow farmers to cope with the situation, including the possibility of delaying harvests when required.
"We are working with the Scottish and UK governments and environmental regulators to keep fish in the water for longer, where this is appropriate, and looking at other measures to give our members more flexibility in dealing with these market disruptions," Macdonnell explains.
He also notes that preparation for a no deal Brexit has helped to lay the groundwork for these measures to be implemented if required
"It has so far been relatively straightforward working through these measures as the preparatory work was done ahead of a possible 'no deal' Brexit last year, when similar market problems were anticipated," he reflects.
"We will continue to monitor the situation very closely and work with the authorities to do all we can to minimise the disruption caused by this worldwide crisis," he adds.
Trade show cancellations
Producers and, in particular, processors are also likely to suffer from the postponement of a number of key seafood trade shows - including Seafood Expo North America and Seafood Expo Global - in recent weeks.
A spokesperson for the SSPO told The Fish Site: "We are obviously disappointed with the cancellation of trade shows but our top priority is protecting the health and welfare of people - particularly those working in our sector - and as these decisions were taken as precautionary measures to stop the virus spreading, we support those decisions."