Diversification of aquaculture – will it ever happen and why do we need it?
The diversification of aquaculture is vital for the long-term success of the sector, argues Øyvind J Hansen, in the first instalment of an exclusive new series by Nofima.
The diversification of aquaculture will enable us to gain knowledge that allows us to cope with future changes and challenges in the sector. Climate changes, market changes, resource fluctuations and food security issues are all key global drivers for diversification in aquaculture. In the long term, the knowledge gained through diversification of cultured species could also contribute to better management of the natural populations of such species.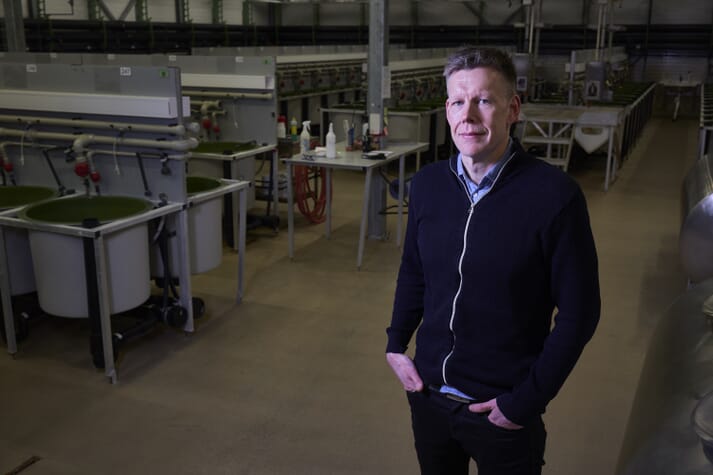 In Norway, the diversification of aquaculture has been prioritised by the release of a report by the Norwegian Research Council on the potential of new species in aquaculture. The diversification of aquaculture in Norway has been an ongoing process for several decades and has experienced varying degrees of success. The long-established annual Sats Marint conference gathers scientists, producers and government officials, who share results and discuss future directions. The diversification of aquaculture is also on the agenda of several other European countries and has been highlighted by the UN as a global priority.

Since freshwater resources in some regions are under pressure due to increasing populations, aquaculture of marine species is strategically smart. Marine species often appear to have complicated lifecycles, multiple developmental stages and frequently require live food before metamorphosis. This complexity is clearly unfavourable to traditional investors, as it means that they can't expect a return on their investment for three to five years.
However, the lack of knowledge of experimental reproductive biology for many of the most common marine species should be of concern to others, not just future fish farmers. Declining fish stocks and a rapidly changing ocean should motivate fishermen, fish farmers, scientists and politicians to make increased investments in research and development in the reproductive biology of marine species.
Why diversification is needed
It is not easy to predict which species to focus on. Nobody predicted five years ago that lumpfish would become Norway's second-largest aquaculture species in terms of the number of fish produced. The rapid increase in the production of farmed lumpfish for use as cleaner fish in the salmon farming industry was possible due to knowledge transfer from investments in cod and halibut research as well as investments in infrastructure.
Rapid changes in consumer behaviour highlight the need for continuous development and flexibility for future aquaculture. Soybean meal from South America was initially heralded as a sustainable raw material for fish feed production but its use is now the subject of debate.
The production of low-trophic species such as algae, insects or bacteria could provide opportunities for better and more sustainable feed for all farmed species. The diversification of marine aquaculture could also provide more flexible utilisation of the residual raw materials from farmed fish. This is nothing new. However, in order to realise this, long-term research and development efforts are necessary.

A collaboration between industry stakeholders and researchers would be preferable in order to increase the speed of innovation. However, this requires robust and long-term financing.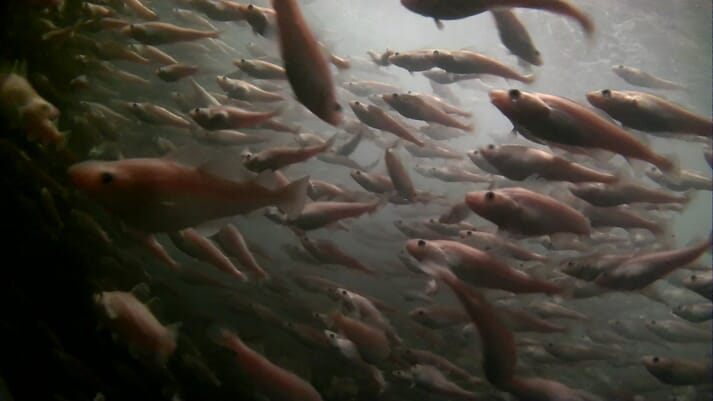 Examples of how long-term efforts pay off
An example of this is the National Cod Breeding Programme, which is funded by the Norwegian Ministry of Trade and Industry and operated by Nofima. Through selective breeding over five generations, cod have become adapted to captive conditions and are now showing promising results at commercial pilot farms such as Statt Torsk and Norcod. In addition to selective breeding, R&D cooperation with the industry has resulted in better feed for cod. Such feed is now exported to Italy and Spain, where it is used for seabass and seabream farming. This is an example of practical knowledge transfer.
These experiments also resulted in scientific papers by researchers and representatives from industry. The accuracy of knowledge in experimental biology developed by running a breeding programme for so many years has also made it possible to carry out unique exposure studies. In the long term, these studies on the effects of microplastics and ocean acidification on cod will contribute to better management of wild cod stocks. Selective-breeding programmes can be used as a tool for adapting farmed fish to climate change. In New Zealand, increased tolerance of higher water temperatures in the ocean is already a goal for the country's salmon-breeding programme.
It took a long time for salmon farming to become a profitable industry. However, the long-term success of the salmon sector also demonstrates the need for continuous research and development. The history of farmed halibut also shows that long-term efforts pay off, as it is now being profitably produced in Norway. A high number of cleaner fish are now produced in Norway. However, there are still challenges with fish health and efficiency when it comes to cleaner fish production. R&D investments are still necessary, even if many of the companies are already making a profit.
In short, the diversification of aquaculture will make this industry better equipped to solve challenges in the future that are unforeseeable today.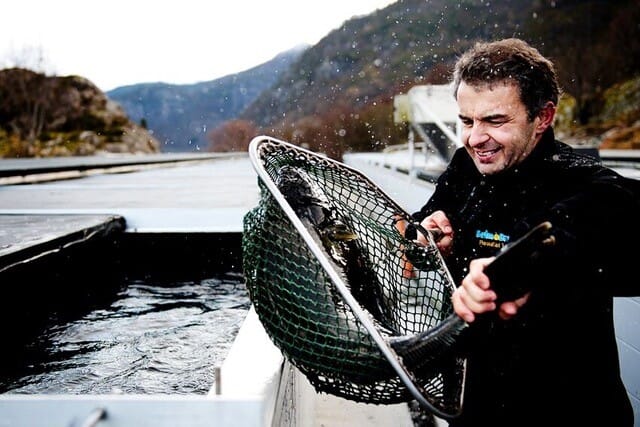 Nofima is currently working on many different species in aquaculture: cod, salmon, trout, whitefish, lumpfish, ballan wrasse, macroalgae, microalgae and mussels. Knowledge and infrastructure from the National Cod Breeding Programme have provided opportunities for Nofima to operate the Centre for Marine Aquaculture. At the centre, we transfer knowledge from the National Cod Breeding Programme into knowledge of new marine species. Nofima is ready to contribute globally with this knowledge.
Further information
Nofima delivers research-based knowledge to the aquaculture industry and other food producing industries. The organisation has around 300 scientific employees, based in Norway, but working internationally. In close contact with the food-producing industries, Nofima provides research and innovation that contribute to sustainable production and good management of resources from both the sea and the land.