According to Martin Winkel, Head of Danish Fish Tech Group and the organiser of the Pavilion of Denmark, the strong Danish presence at this year's Aqua Nor can be explained by the rising demand of farmed fish.
"Globally, the demand for fish and seafood products is growing. However, most countries do not wish to depend on imported fish and thus turn to farmed fish. With Norway holding its position as the world's largest exporter of salmon, the market has great potential for the Danish aquaculture suppliers," Winkel explains.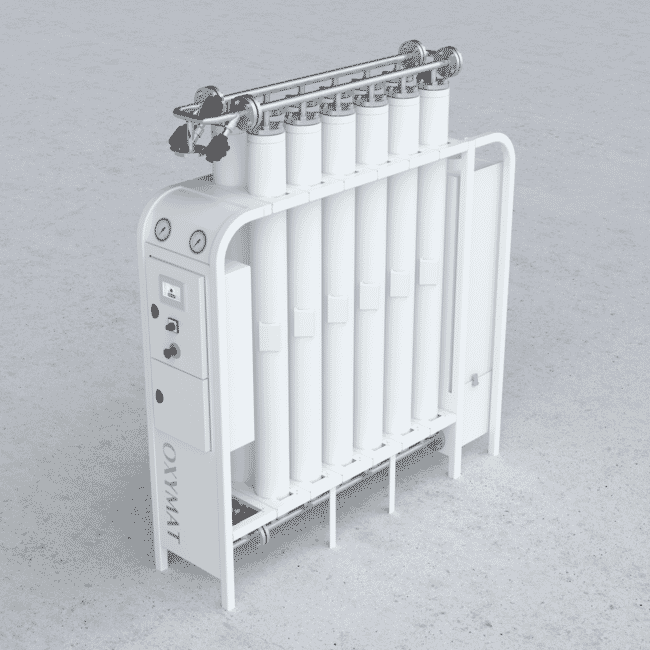 One of the Danish suppliers exhibiting at Aqua Nor 2017 is Oxymat A/S, which manufactures on-site oxygen generators.
"The oxygen market has a growth potential that will increase five-fold within the next ten years," explains Jesper Sjögren CEO. "Due to feed limits in sea cages, fish farmers grow salmon to larger sizes in hatcheries. Bigger salmon use more oxygen and, thus, oxygen demand increases through the supply chain. The use of oxygen is essential during the transportation of salmon by wellboats, as well as various processes to avoid the growing problems with sea lice."
To meet the demands, Oxymat is launching a new version of their Pressure Swing Adsorption (PSA) generators that allow fish farmers to produce oxygen on-site, ensuring a higher growth rate in both sea cages and land-based tanks.
"Our generators enable an uninterrupted reliable source of oxygen produced directly at the fish farm making the farmers independent from external gas suppliers. This reduces costs, and our new Oxymat On-site Oxygen Generator reduces energy consumption by 40 percent," says Sjögren.