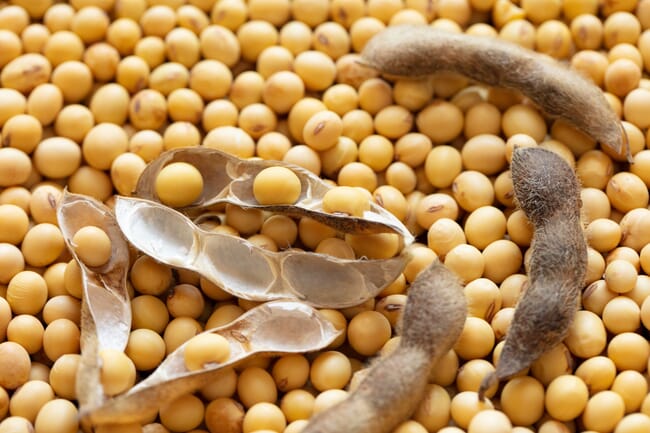 The aquafeed market is short of protein-rich ingredients. Expected to increase by 20 million tonnes over the next decade, to reach 111 million tonnes per year by 2032, global aquaculture expansion needs to be underpinned by innovations in nutrition and the development of protein-rich ingredients, according to FAO's 2022 State of World Fisheries & Aquaculture report. This will require the sourcing of additional raw materials that are currently unavailable or otherwise used.
In parallel, we have a global waste problem. FAO estimated that roughly 30 percent of cereals, 40–50 percent of root crops, fruits and vegetables, 20 percent of oilseeds, meat and dairy products, and 35 percent of fish are lost or wasted each year.
Finding strategies to convert these vast waste-streams – which are increasingly referred to as low-value ingredients – into high quality proteins could help to tackle both issues at once.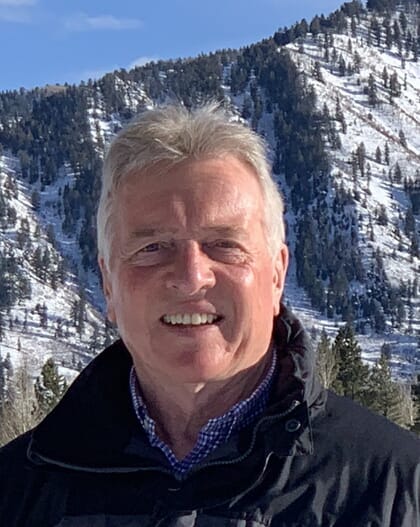 "Our key proposition is to secure diversified and expanded revenue streams for the oilseed crushing industry. With the renewable fuel drive in North America, we expect a 40 percent increase in oilseed crushing to supply vegetable oil for sustainable aviation fuel. This will dramatically increase the volume of processing waste," explains Peter Williams, co-founder of DBug.

"We use insects as bioprocessing agents to transform ingredients of little or no value – for example soybean and rapeseed hulls – into protein-rich meals for the feed market," he adds. For example, commercial contacts suggest soybean hulls have traded, on average, at roughly $150 per ton; it is our supposition that we can transform those hulls to a protein rich feed that captures 10 times the price"
The two co-founders of DBug – Pete Williams and Walter Cronin – helped to create and commercialise corn fermented protein, of which over 950,000 tonnes are now produced per annum and the team brings decades of experience in insect production, animal feeds and grain processing.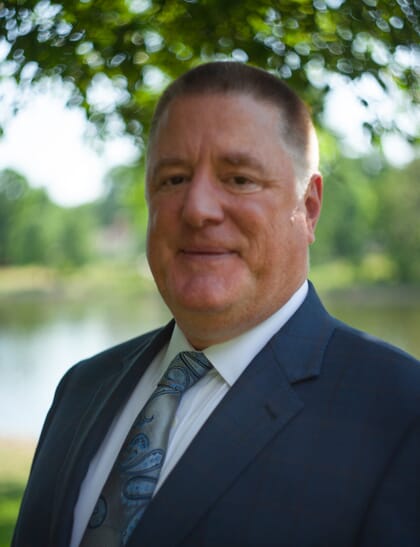 "Principles in animal nutrition – for example health, feed efficiency and growth – apply to insects as well. Similar questions arise: how do we secure a consistent supply of raw materials to make the best quality diet for insects to obtain the best feed conversion ratio and the fastest growth rate?" Williams reflects.
"We decided on using soybean hulls in the United States and rapeseed hulls in Europe, to leverage on regional crop waste differences and to provide our mealworms with a feedstock of consistent quality," he adds.
Soybean hulls represent about 8 percent of the seed weight. Globally, the soy processing industry generates about 18–20 million tonnes of hulls, a major by-product with limited applications. In recent years, the push for renewable diesel in the United States has been driving the increase in soybean crop acreage and the installation of new soybean crush and renewable diesel refinery facilities.
The ample volume and growth prospects for soybean processing will significantly increase the production of soybean hulls. DBug has established two soy crushing partners in the United States to secure consistent volume and quality of feedstock, a key limiting factor in insect production, and subsequently generate alternative income channels for their partners.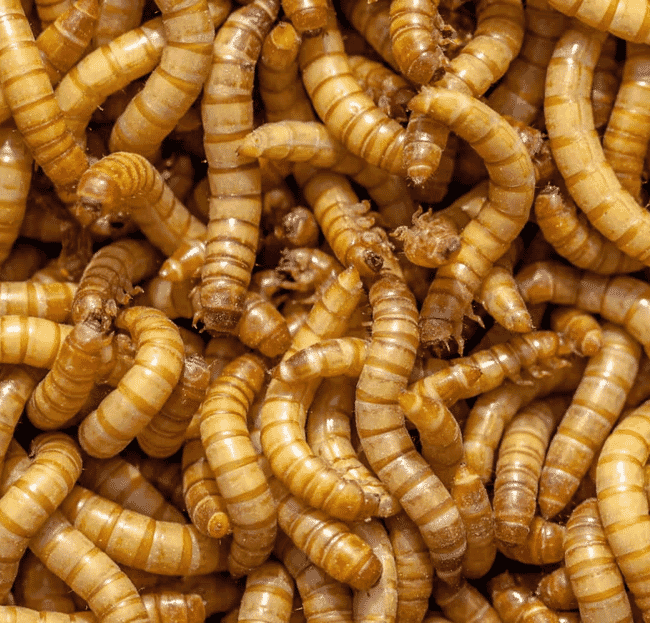 Insect producers worldwide are testing the use of a diverse range of waste streams to cut cost and to ensure quality of insect meal. Numerous research projects have demonstrated how the variation of feedstock quality impacts the nutritional composition – such as their lipid and protein levels – of insects across their life stages.
"To compete with commodity feed ingredients, consistency is king. We believe our single-stream consistent feedstock available in increasingly large volumes, combined with tailored enzyme technologies – tested and validated with the Oxford University Innovation team – will improve feed conversion efficiency in mealworms and produce mealworm meals with over 75 percent crude protein levels and high digestibility," Williams predicts, drawing on his nutrition and formulation experiences.

He emphasises that raising mealworms is not the end goal: the fundamental objective is to use insects as bioconverters to transform low quality ingredients to high quality protein, and to do so in an efficient way significantly expanding margins for global soy and canola processors. And, in order to do this, the DBug team has established a decentralised bioprocess that raises mealworms in continuous runway systems.
Key to DBug's production setups are flexible modular systems that attach to crushing facilities. This reduces feedstock transportation cost and footprint and allows for immediate use of the byproducts, thereby avoiding nutrition deterioration post-processing. The number of modules per facility is adjustable, based on processing volume and demand.

"Volume is another key factor of consideration in the feed market," Williams explains. "Feed production often undergoes consolidation to reach necessary volume. We firmly believe that our low-cost feedstock solution, combined with decentralised continuous raceway production systems, will drastically reduce cost of production."
The team is looking for £1.8 million in funding to attach modular production systems to soybean partner sites in the US to further demonstrate efficiency and scale up. The team has split the funding of the development of the technology between their own investment and a 50 percent grant from the Oxford Innovation Fund. This has allowed the team to complete digestibility trials and cover patent application costs for both the feedstock and the raceway systems.
"Our initial market focus will be in the aquaculture fry [most likely juvenile salmonids] and pet food markets, to meet high quality protein requirements and smaller volumes at higher margin. Once we reach commercialised production volumes in two years, we can then expand into grow-out feed and the neonate market. D-Bug is sensitive to the need for the industry to gain confidence in the new products as the volumes of production are built up," Williams concludes.