The alliance launches its 2020-2024 strategy this year and Boyle brings an impressive track record in fundraising, team building, and programme design and implementation, as well as ten years of partnering and problem-solving in the alliance community itself.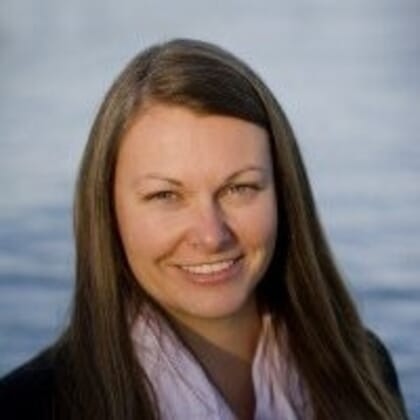 "The alliance's 10-year goal is that, by 2030, at least 75 percent of global seafood production is environmentally sustainable or making verifiable improvement, and adequate safeguards are in place to ensure social responsibility. Sustainable and responsible aquaculture production will be critical to reaching this goal. We are looking forward to further supporting aquaculture improvements by growing our membership and using shared data to assess and prioritize improvements, ensuring our focus is directed to where it is needed most," she told The Fish Site.

The Conservation Alliance is a community of organisations from the Americas, Europe and Japan that believes seafood production is a powerful driver of change for the health and biodiversity of our oceans and the economic and social well-being of individuals and communities around the world.
After ten years of working together to mobilize change, the alliance recognised that it needed to do more to drive toward its vision, and so began a strategic planning process in 2018. The Alliance 2020-2024 Strategy, released January 2020, presents a plan of action toward the organisation's ambitious goal.
"Over the past decade, Mariah's tireless work in this community has demonstrated her talent for building communities and forecasting sector-wide trends," said board member, Jack Kittinger, senior director of global fisheries and aquaculture at Conservation International. "Her specialised set of skills uniquely position her to be the bold and savvy leader the Alliance needs right now as we look to do more, faster."
Boyle has recently returned from a sabbatical in which she walked 4,500 miles of the Pacific Crest and Appalachian Trails. Prior to this she spent ten years leading the traceability division at FishWise, a California-based nonprofit sustainable seafood consultancy that provides market-based tools to support a more responsible seafood industry. During her tenure at FishWise, she designed, staffed and implemented novel programmes with retail market leaders such as Albertsons Companies, Hy-Vee, and Target.