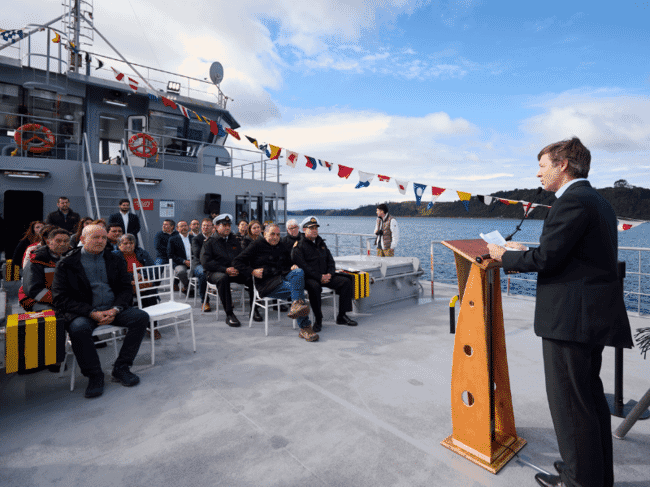 In a milestone event for the Chilean aquaculture industry, Ventisqueros - a Chilean salmon farming company - officially opened the Ventisqueros E-Site centre in the presence of local politicians, including Luis Macías, mayor of Quemchi, where this centre is located.
"[Ventisqueros] as a company have greatly supported social and community organisations, and not all companies do that. For that, I want to congratulate you," said mayor Macías.
Across a 21 month production period, the clean energy - generated by a mixture of solar and wind-power, and sourced from Tubildad, Isla Grande de Chiloé - will facilitate Ventisqueros to reduce the carbon dioxide emissions of the site by 427 tonnes, along with reducing its oil consumption 180,000 litres.
"Ventisqueros' E-Site is one more step on the path of sustainability that we hope to be able to replicate in other cultivation centres. This cultivation centre that operates based on 100 percent renewable electrical energy joins the processing plant and administrative offices that already have this clean energy to operate," said José Luis Vial, general manager of Ventisqueros, in an announcement by the company.
"We are already adjusting the studies that would allow us, eventually, to continue implementing clean energy in other centres and facilities of the company. To achieve this, in this southern south of Chile, there is still a lack of infrastructure and from there, we extend an invitation to achieve greater public-private collaboration," he added.