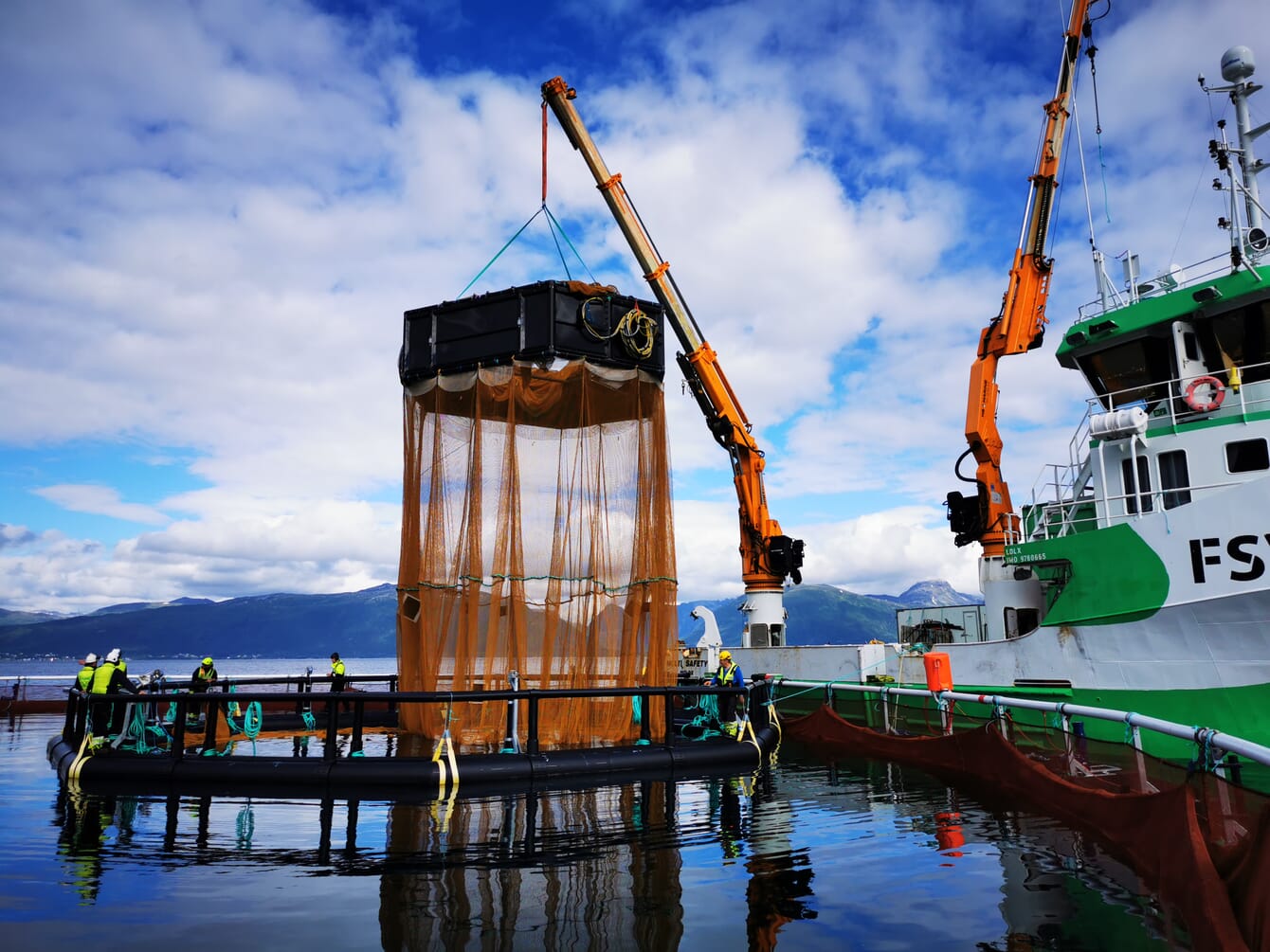 This time around, the iFarm is being tested in both Øksnes and Steigen in Nordland at the Hellarvika sea site. Cermaq is using the same crew that launched first iFarm in Martnesvika in 2020 – and the crew is reportedly excited to operate iFarm again.
The iFarm concept hopes to use artificial intelligence and machine learning to recognise individual fish in a cage and develop health records. If successful, it will let the aquaculture industry achieve better health and welfare outcomes for their fish and represents a huge leap forward for the sector.
"With the first version of iFarm, everything was new and we had an incredibly steep learning curve, but as we got started with operations, we think it worked out quite well," says Hellarvika site manager Tor Hansen. "Now a number of adjustments have been made both to the set-up and to operations based on experiences gained in Øksnes, where we now have version two of iFarm, so it will be exciting to get started with operations and to follow how the fish thrive in the third version of iFarm," says Hansen.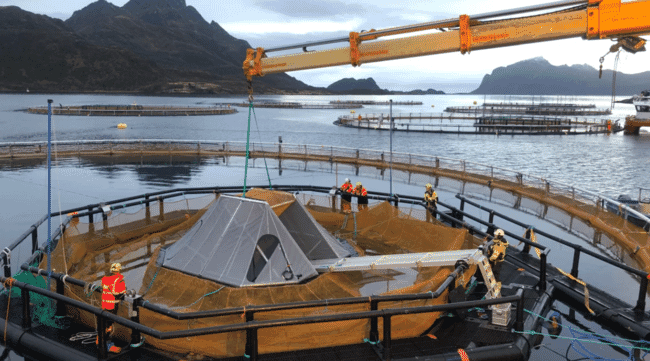 The sensors and sorters in focus
The main focus for version 1 of the iFarm was establishing how the system was best constructed and how it affected fish behaviour during the production cycle. For version 2 of the iFarm, the crew tested alternate sensor houses and operational adaptations – like feeding the fish under a net roof and determining efficient handling operations at a remote sea site with extra equipment in the net pens. For version 3, the crew will focus on optimising the sensors, data collection and machine learning; and developing a mechanism that can sort fish.
"At Hellarvika, we will concentrate on the sensor arrangement to retrieve images with good quality and follow up the annotation of key parameters such as fish ID, lice, growth and fish welfare in the net pen and on further developing sorters," says the managing director of BioSort, Geir Stang Hauge.
"After a successful test of the first-generation sorter in net pens where we saw that the mechanical sorting mechanism worked with fish swimming through the system, we are now testing the second generation and we will try to lead the fish from the sorter into another volume through a pipe. The aim is to validate that it is possible to take out individual fish according to specific sorting criteria," says Hauge.

The sorter will eventually become autonomous, leveraging the sensor system in iFarm to make its own decisions based on specific criteria like the presence of sea lice or skin lesions. This will be a complex and extensive development process and will require researchers to build precise machine vision, rapid data processing and developing an autonomous control system with mechanical sorting.
"It's complicated work, and it's work that hasn't been done before, so it's demanding, but also very exciting," says Hauge.