The Caviar Factory, established in 2009 with the aim of developing innovative technologies for the intensive farming of sturgeon, sources its sturgeon from the river Danube under a section of law which allows fishing for breeder material.
In order to produce sturgeon in the best way possible and with greater control over water conditions, the company currently uses a recirculating aquaculture system (RAS).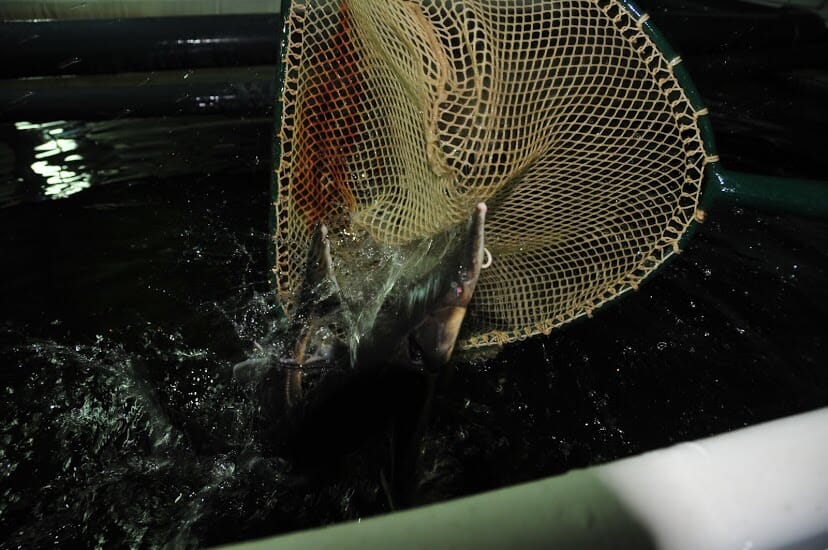 Company owner Daniel Tabacaru told TheFishSite that their RAS aims to imitate natural conditions for sturgeon. The company has achieved this through developing a system based on "mass balance" - types of algorithms in chemistry, biochemistry, hydraulics, thermodynamics.
Mr Tabacaru also noted that the company has a revolutionary biological filter (BIOZEN) which uses zeolites to remove 99.99 per cent of pollutants and heavy metals, including ammonia and other nitrogenous compounds, from the water. As 99.99 per cent of the nitrogen is retained, the system also has a zero nitrogen footprint.
Zeolites are porous mineral deposits which act as molecular sieves and are found in abundance in Romania, making it a sustainable local material.
The company has also invested in aquaponics, as the plants help to take up ammonia, phosphorus and calcium that would otherwise be excessive in the water. Growing vegetation also provides a secondary product to sell.
Overall, the system as a whole uses minimal energy and therefore has a low carbon footprint. In the winter, said Mr Tabacaru, the sturgeon hibernate and therefore no water heater is needed.
Performance of the system is managed through a laboratory that allows the company to do chemical analysis and microbiology in a short time, allowing for unbalances to be corrected. It can also be managed on a laptop, tablet or mobile device.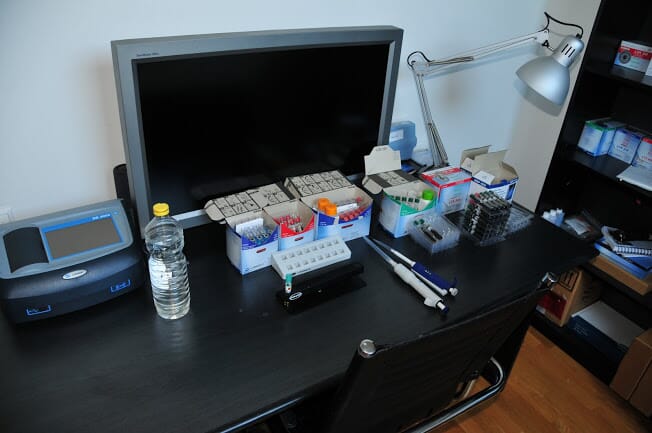 The openess of the Caviar Factory in showing its product quality challenges other competitors to do the same, said Mr Tabacaru.
"Each batch of our caviar will be accompanied by a roadmap diary illustrating the environmental quality of the product during its growth stages," Mr Tabacaru commented.
The company's approach to producing caviar is so innovative that it has entered the Fish 2.0 business competition which connects sustainable fisheries and aquaculture businesses with potential investors.
Preventing Illegal Trade
The company is also working with local fishermen, helping them set up fish farms instead of falling into the illegal fishing and trade of sturgeon.
Mr Tabacaru helps to educate fishermen, teaching them how to obtain legal sturgeon from a hatchery and also on the basics of setting up a farm and caring for fish.
Although it is a long process, many fishermen have started dropping their illegal caviar habits and are now learning how to produce fish sustainably for a profit.
You can find out more about the Caviar Factory by clicking here.