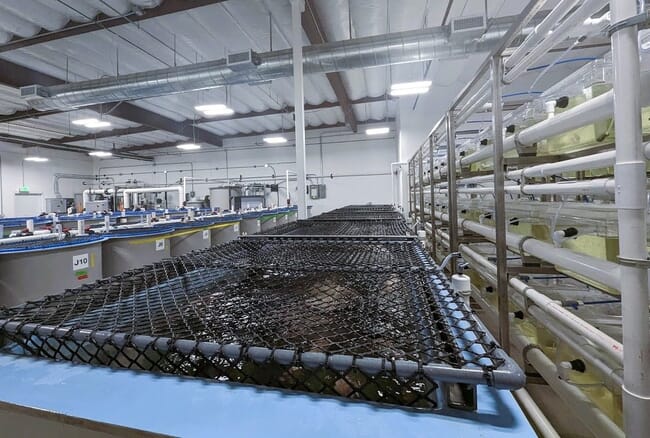 Part of CAT's Finfish Genetics Innovation Center, in San Diego, the facility aims to increase the efficiency of the aquaculture industry through the development and application of genomic tools for next-generation breeding. It includes a genome editing and germ cell transfer laboratory for commercial-scale research applications, a wet lab for data collection and new recirculation systems that have been custom-built to support research and animal welfare, and to help streamline maintenance and husbandry activities.
"The San Diego facility expansion aligns with our plans to accelerate strategic growth and expand CAT's global footprint," said Dr John Buchanan, CAT's president and CEO, in a press release. "The Finfish Genetics Innovation Center will support the continued commercialization of our patented genome editing technologies and ability to drive genetic innovation in aquaculture."

Matt Stone, facility manager, says, "Our aquatic facilities team is looking forward to utilising the new Finfish Genetics Innovation Center and is excited to participate in the ground-breaking research in aquaculture genetics and genomics."
This modern facility will be dedicated to Dr Michael Horne for his contributions as an advisor to CAT, and for his dedication to aquaculture innovation. For decades, Mike has been a trailblazer in the world of aquaculture research, and his work has left a permanent and undeniably positive mark on the industry and a host of aquaculture scientists.