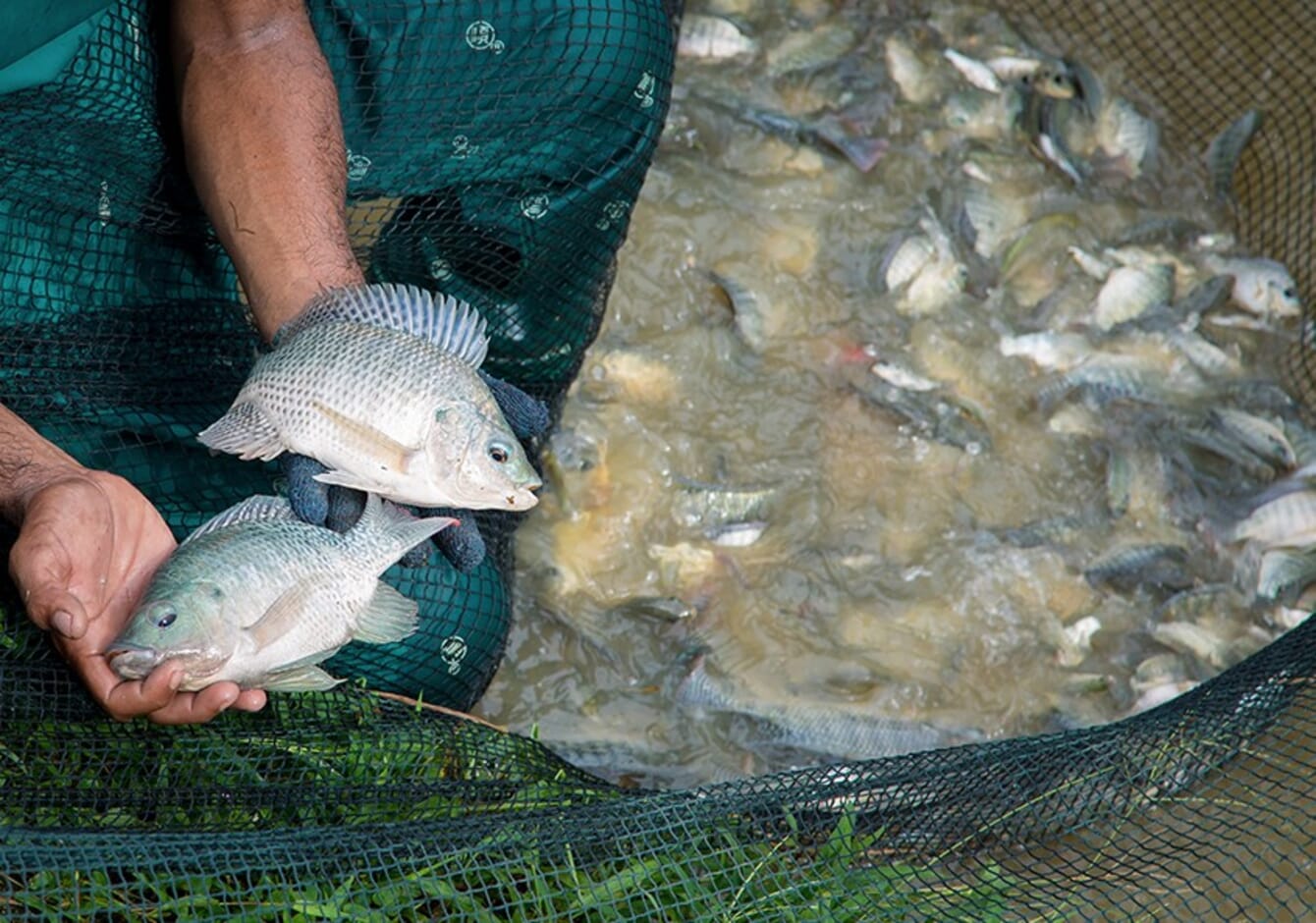 Saurava Biswal holds the distinction of being the first fish farmer in Odisha to start producing genetically improved farmed tilapia (GIFT).
The strain was developed from a pioneering selective breeding programme that began in 1988. In the ensuing period it has developed to become fast growing and adaptable to a wide range of environments and is now being produced in over 14 countries, according to WorldFish, which is the key driver for the strain's continued development.
Despite its widespread success, GIFT have only been present in Odisha for seven years and Biswal started to produce the fish in 2015 after being encouraged by a scientist in Tulanga village, around 70 kilometres from Bhubaneswar, the state capital.
"I've been in aquaculture since 2007 and was initially cultivating Indian major carp like rohu and catla. But in 2015 a scientist suggested that I should start GIFT farming in my ponds. I was reluctant initially but decided to take the plunge. The risk was worth taking, as it not only brought me a handsome profit, but also helped in crop diversification in order to minimise the spread of diseases."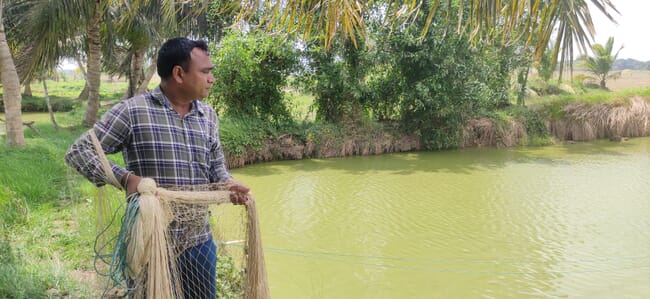 Biswal bought his first batch of 16,000 GIFT fry in August of that year.
"I bought the fry and released them in the ponds. The stocking density was 6,000 fingerlings per acre. Lime mixed with water was sprayed once in a month to prevent the spread of diseases. I fed them with floating plankton and used fishing nets for the harvest," he recalls.
"The fish grew to the marketable size of 800 grams in just 6-7 months and survival rate was over 92 percent. I harvested around 104 quintals (10.4 tonnes) of fish in February 2016. This brought me a return of around 8.5 lakhs INR ($10,938) while my investment was just 6.7 lakhs INR ($8,622). It was a good profit," he adds.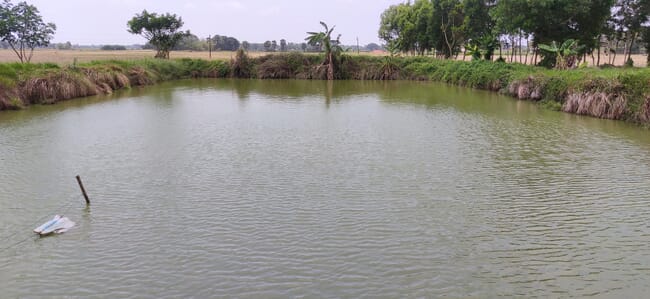 Since then, Biswal has been continuously farming the GIFT strain and released 10,000 fry in three ponds spread across 1.5 acres in November 2021. He is expecting to harvest around 5 tonnes by June. He claims that the fish not only grow faster than carps but are also less susceptible to diseases, thereby helping farmers to generate more income.
At present, around 300 farmers across the state are involved in farming the GIFT strain in around 300 acres of ponds, according to government officials.
"The annual production stands at around 600 tonnes, with an average of 2 tonnes per acre," points out Sashikanta Acharaya, deputy director of reservoirs at Odisha's directorate of fisheries.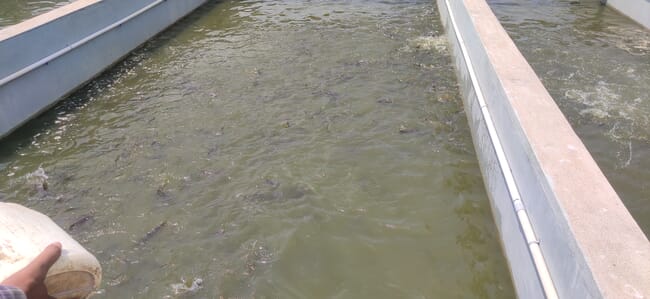 Government intervention
"The government started demonstrating the potential of the GIFT strain, with technical support of WorldFish, in 2018-19. This took place in 50 acres of ponds, spread across 20 districts in the state. The farmers were provided with juveniles and also offered some subsidies. The demonstration area jumped to 100 acres in 2019-20. But we stopped pilot project since 2020-21 and farmers have to now take care of the entire process themselves," Acharaya adds.
Pitambar Das, a 50-year-old fish farmer from Gobindpur village, says that he released around 6,000 fingerlings in his one-acre pond on February 2021 and harvested around 3 tonnes of fish in December.
"They had reached around 700 to 800 grams after nine months and the survival rate was 90 percent. I had invested Rs 1.5 lakhs INR ($1,926) but got 3 lakhs INR ($3,854) in return. The fish is not only easy to farm but also attains market size in far less time compared to carp, which take around two years. We require aerators only if the stocking density is above 6,000 fingerlings per acre. The fish has a single backbone that makes it easy to consume. We are also yet to notice any viral disease in the fish," says Das.
"It also helps in crop diversification, as we cultivate carp in the same pond after harvesting the tilapia. It minimises the risk of diseases for the carp. We normally grow GIFT to 800 grams, which takes around seven months. This makes it impossible to have a second crop cycle in the same year. The fast growth can be linked to its eating pattern, as the fish is a voracious eater and consumes around 3.5 tonnes of market feed to give 3 tonnes of production. The juveniles are available from August to March every year," he adds.

Given the positive experiences of these farmers, it might seem something of a mystery why the number of GIFT producers still remains low, but this is partially due to the culinary traditions of the region.
"The local population still likes fish harvested from marine and brackish waters and are yet to adapt to the taste of freshwater fish like tilapia [unlike the immigrants from West Bengal, who eat a lot of carp]. It will take some time for the people to accept it. But the state government is really serious about it, as the fish is not only a good source of protein but also becomes profitable quicker for new farmers," points out Acharaya.
"We (government) have already built a large hatchery for GIFT at Kausalya Ganga (on the outskirts of Bhubaneswar) from where the farmers are getting seeds. Four private hatcheries are also being developed across the state. We are also releasing the strain in cages in reservoirs to scale up production and increase demand," he adds.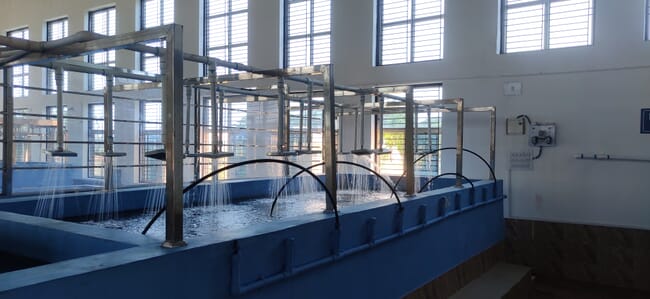 The state government officials of the GIFT multiplication centre at Kausalya Ganga say that they have the capacity to produce several times more than the present production should demand increase.
"The hatchery was started in 2018 and before that the seeds were being brought from the Rajiv Gandhi Centre for Aquaculture (RGCA) in Andhra Pradesh, which is around 800 kilometres away. The transportation proved to be a costly affair," said Jnanaranjan Samal, district fisheries officer (DFO) at Kausalya Ganga.
"At present, we have the capacity to produce 8 lakh (800,000) seeds per month of around 0.2-0.4 grams but the current production is around 2 lakhs (200,000) per month, because of the low demand. We sell the seed at Rs 2 INR ($0.026) per piece. We have seven ponds for GIFT broodstock management as well as mating hapas (fixed net enclosures) and a sex reversal tank for producing monosex tilapia seed. We stock two females and one male in each hapa," he says.
The farmers agree that lack of significant demand, coupled with inadequate market linkages, keep them away from farming GIFT on a bigger scale.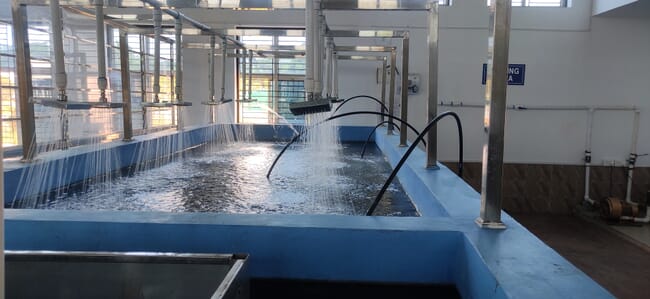 "We sell the fish locally, within 7 to 8 kilometres of the farming area. Most are purchased by the wholesalers, at a price of around Rs 110 INR ($1.42) per kg. They then sell them to consumers at a price of around Rs 160-170 INR ($2.19) per kg. But we are unable to supply them in some areas, due to lack of proper transportation facilities and low demand," says Bibhuti Bhusan Das, a farmer in Dhuanpari village.
"We need a fish processing unit for scaling, skinning and filleting the tilapia close to the farms. It will be really helpful for us to increase our sales," he adds.
Unfulfilled potential
Arun Padiyar, a project manager with WorldFish, cites the example of Bangladesh to illustrate the potential of the GIFT strain.

"In Bangladesh, our neighbouring country, the production of GIFT was 19,320 tonnes in 2005 and jumped to 347,800 tonnes by 2015. The fish is a success because poor people can easily afford it, as it has a 20-30 percent lower price points compared to popular carps. Also, Bangladesh allows polyculture of tilapia with carps and catfish in very small backyard tanks, which is not allowed in our country," he says.
"It takes time for us to adapt new species [in Odisha], but it would definitely bring huge returns for the farmers, as there are already instances of farmers getting good revenue in our state. The survival rate is 65 percent from fry to plate. We are yet to witness any severe diseases in GIFT in the region," he adds.
Padiyar notes that there were no licensed tilapia hatcheries in Odisha until 2018, so the fry previously came from neighbouring Andhra Pradesh and West Bengal.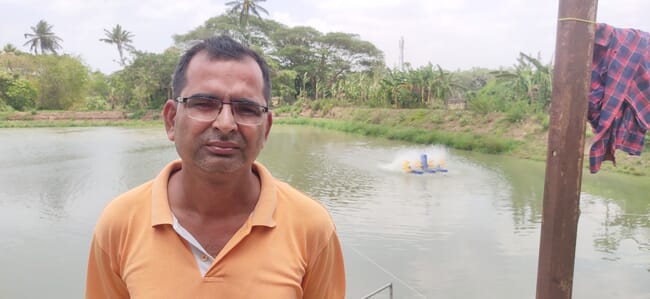 "The farmers now have easy access and availability of seeds after the establishment of the GIFT hatchery, with our support. We had conducted a retail fish market survey in Odisha during 2016-2017 and found that tilapia coming from other states was less than 200 grams. We asked for feedback from the consumers who told us that they would love to buy more tilapia if it was above 500 grams. The farmers were therefore told to harvest fish at a minimum size of 500 grams," recalls Padiyar.
Despite the absence of high demand, Biswal is optimistic about the future of the GIFT strain.
"It will take time but it could rule in the future because of its fast production coupled with good taste and high nutritional value. Moreover, the younger generation like boneless non-vegetarian portions [such a tilapia fillets] and not whole fish with multiple bones. It is just a matter of time before the fish will be in high demand across the state," he predicts.