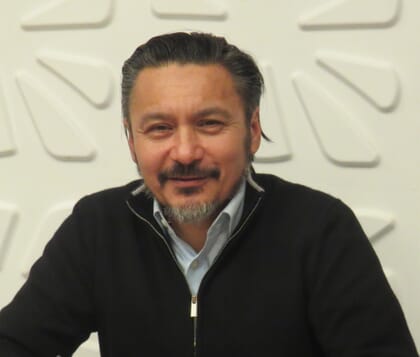 Oscar Garay, who recently joined Regal Springs tilapia as global farming head, is in the midst of such a transition. After well over 30 years working in Chile's Atlantic salmon industry, he began his new role in October 2020, with a remit covering Indonesia, Mexico and Honduras.
With a background in biology, engineering and economics, Garay is well equipped for the challenge. He was involved in pioneering a number of innovations in Chilean salmon farming, including the adoption of recirculating aquaculture systems (RAS) and the year-round production of eggs to avoid the need to import them and their related disease risks.
Parallels with early salmon production
So, how is he finding the transition between major fish species?
"The philosophy, the objective and the problem in general is the same," he says.
"We have to raise the animal in the healthiest way possible, with all the biosecurity measures possible, in order for them to achieve better survival and also better growth."
That's not to say there are no marked differences, he stressed. Although tilapia are a major global aquaculture product, the sector is also very fragmented, with various smaller producers in almost every part of the world. A move from salmon to tilapia also broadly represents a shift from high-tech to much lower tech, he noted. Garay knows first-hand how things can change, however.
"Now, the salmon industry has a lot of technology, but when I started it was still young, so I've seen a lot of evolution from then until now. I can transfer this know-how to tilapia, which is behind the salmon industry in several aspects: the genetic aspect, the technology aspect and even nutritional aspects," he says.
"Some of the problems we are now facing in tilapia are problems I saw before in salmon, and though I cannot say I have all the answers, I can contribute using my knowledge."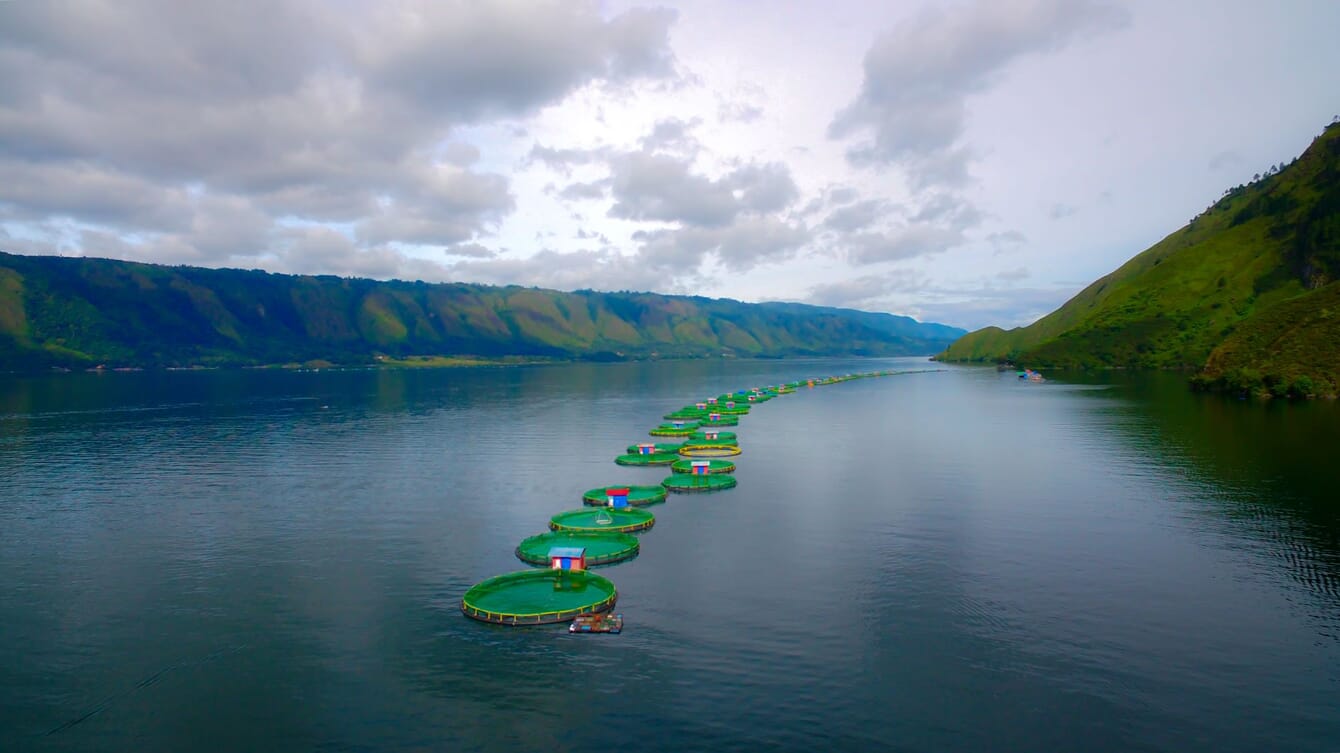 Industry changes in progress

Garay joins Regal Springs Tilapia at a time of change. A shift from pond to lake production is a clear trend in tilapia, he explains, with the fish produced in each environment "totally different products".
Meanwhile, despite generally being less technically sophisticated, tilapia producers are keen to emphasise that in some aspects, the sector has a good reputation for sustainability, Garay explains. Specifically, tilapia production uses very low amounts of fishmeal in feed, while the industry works closely with producers in developing countries to ensure social impact, such as better jobs, local environmental awareness and infrastructure.
In terms of fish health and welfare, there is certainly room for improvement. But new technologies that should bring benefits, such as feeding systems, real-time water quality sensors and automatic vaccination machines are also beginning to come into play, he says.
Pathogen control options limited
The tilapia industry has significant viral and bacterial disease pressures. There are a number of viral pathogens affecting the industry, and while tilapia lake virus (TilV), which can have mortalities of over 80 percent on farms, has received a lot of attention, those in the industry report a range of threats, including infectious pancreatic necrosis virus (IPNV) and Iridovirus.
Antimicrobial use in tilapia production remains relatively high, with the third-highest species group consumption intensity among aquaculture products. Regal Springs Tilapia bucks the trend in this respect, however, as the company follows a no antibiotics policy in its farming operations. The industry in general does lack a robust package of measures for dealing with disease outbreaks, Garay suggested.
Of key bacterial pathogens affecting farmed tilapia, there are no vaccines currently available against Francisella, he continued. While vaccines are available against some Aeromonas and Streptococcus species, they do not cover all that pose a threat.
The tilapia industry is "10 or maybe 15 years behind salmon" in vaccine development, he said, with "just one or two options" and others in the early stages of research. This difference is in part due to the market value of the respective arms of the industry, he suggested.
"Disease in salmon is an expensive problem, so the international labs have been more focused on producing vaccines for salmon compared with other parts of the industry. Just recently, in the last four years, I have seen much more interest in developing vaccines for other species such as tilapia."
Advances in R&D needed
A vaccination machine is set to be trialled at Regal Springs Tilapia later this year, with economies of scale meaning such technology is now more affordable to tilapia producers, he explained.
"It's a machine that they are using in the salmon industry that the company is adapting for tilapia, because the body shape of the tilapia is totally different to the body shape of the salmon, so it is necessary to do some technical adjustment. We will see what happens, but we are very close to making the switch from manual to mechanical vaccination."
With nearly 7 million tonnes of tilapia traded worldwide every year, there is an obvious market for new technologies, he continued.
"At the end of the day, this is business, and if the industry has more tools to reduce mortality, more vaccines, we will use them. We want our fish to grow in the healthiest way possible, and this is also part of the welfare concept, because if the fish grow healthy, they are not suffering."
Garay believes that, at present, there are much stronger connections between industry and academia where terrestrial farmed animals are concerned than in aquaculture.
"I think that we have a lot of work to do, from companies and from academia in order to try to connect these two worlds and make improvements in a 'win-win' relationship," he added.
This article originally appeared on Fish Health Forum. For the latest news and insights on fish health, welfare, performance and sustainability, visit www.fishhealthforum.com.