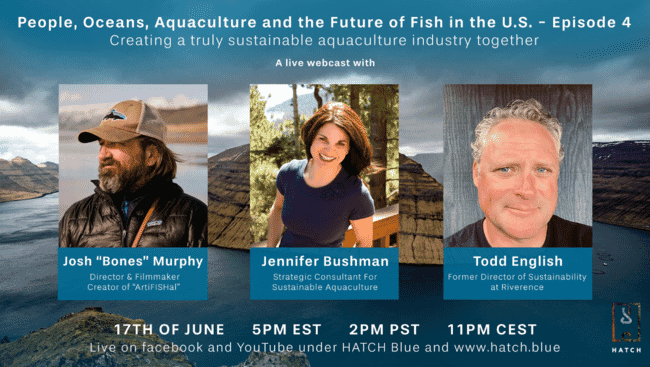 Josh "Bones" Murphy, who was commissioned to directed and write ArtiFISHal, on behalf of the US outdoor clothing firm, will discuss the movie, his views on aquaculture and holistic management of natural resources at the event, which will be streamed live on Facebook and YouTube on 17 June.
The fish biologist, turned professional skier, turned filmmaker is taking part in the latest installment of a series of webinars organised by Hatch and hosted by sustainable aquaculture advocate Jennifer Bushman.
Murphy will be joined by Todd English, former director of sustainability at Riverence, the largest trout producer in the US, which has achieved a green rating from Monterey Bay Aquarium Seafood Watch and is seen as one of the most progressive aquaculture producers in the country.
To tune into the interactive discussion visit Hatch Blue on Facebook or YouTube at 5pm EST, 2pm PST, 11pm CEST.