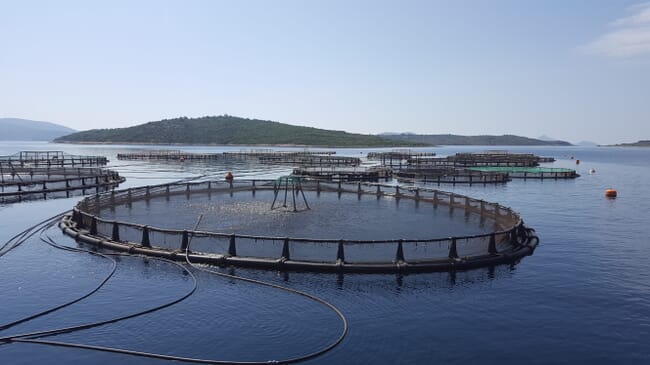 A new way to provide insight into plastic pollution in the sea has been declared the winner of the Blue-Cloud Hackathon. The tool was developed by an international team of oceanographers, led by Utrecht researcher Delphine Lobelle. With the prize money of €25,000, the team will further develop the tool to combat plastic pollution in aquaculture and protected marine areas.
The team, called The Particle Trackers, linked software that tracks plastic particles in the sea to Blue-Cloud's public data platform for marine research. This linking of tracking software and large amounts of data offers new possibilities to make ocean currents, plastic pollution and aquaculture locations more transparent. With this knowledge in hand, it should be possible to better understand the complex dynamics of plastic pollution and to combat pollution itself, according to the team.
"We were so happy when the jury chose us as winners," says Lobelle. "Many young fellow oceanographers I meet are eager to apply their knowledge and work together to tackle all kinds of challenges in their field. Thanks to the hackathon, my team members and I got a taste for it."
Aquaculture and plastics
The team focused on the Mediterranean, where plastic particles enter the water from rivers and beaches. That pollution can end up in the region's aquaculture sites. Because if tgus, plastic pollution can have adverse consequences for food safety.
At the same time, fish farming equipment can also lead to plastic pollution, as plastic fences and nets decay. The plastic particles that are released can end up in protected sea areas.
Impact of plastic pollution at sea
With the prize money from the hackathon, the research team wants to further develop their combination method. Ultimately, the team wants to make this available to both marine farms and policy makers responsible for marine protected areas. This would enable both groups to base their efforts to reduce plastic pollution on scientific data. The team will also use the prize money to raise awareness of the problem of plastic pollution in the sea.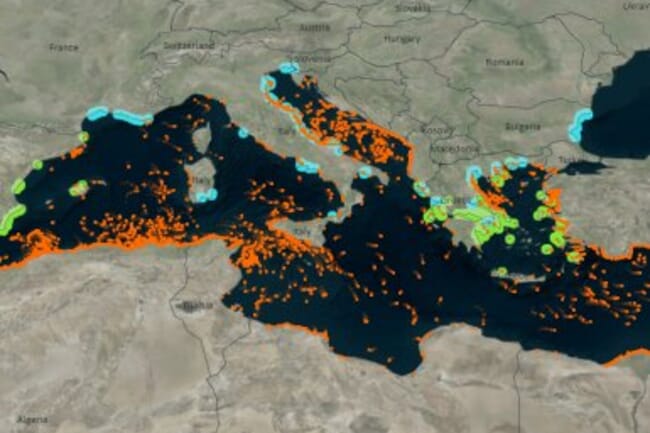 Parcels and Blue-Cloud
The starting point of the team was Parcels, an open access platform that simulates the spread of plastic particles in the sea. The Blue-Cloud network, to which they linked this, is an open science platform where countless marine researchers share data, research results and computer infrastructure with each other.

The jury of the Blue-Cloud Hackathon said that the winning project was, "the right approach to the right problem at the right time". During the award ceremony, the jury praised this achievement. "This project stands out because it tackles two very big challenges: the food problem and the gigantic plastic problem."