BioMar-Tongwei open Chinese aquafeed JV
A new feed mill jointly owned and operated by BioMar and Tongwei has now begun commercial production of feeds for the aquaculture industry.
The greenfield factory supports BioMar's existing feed mill in the south of China, and will provide feeds for species including sturgeon, rainbow trout, Californian sea bass and large yellow croaker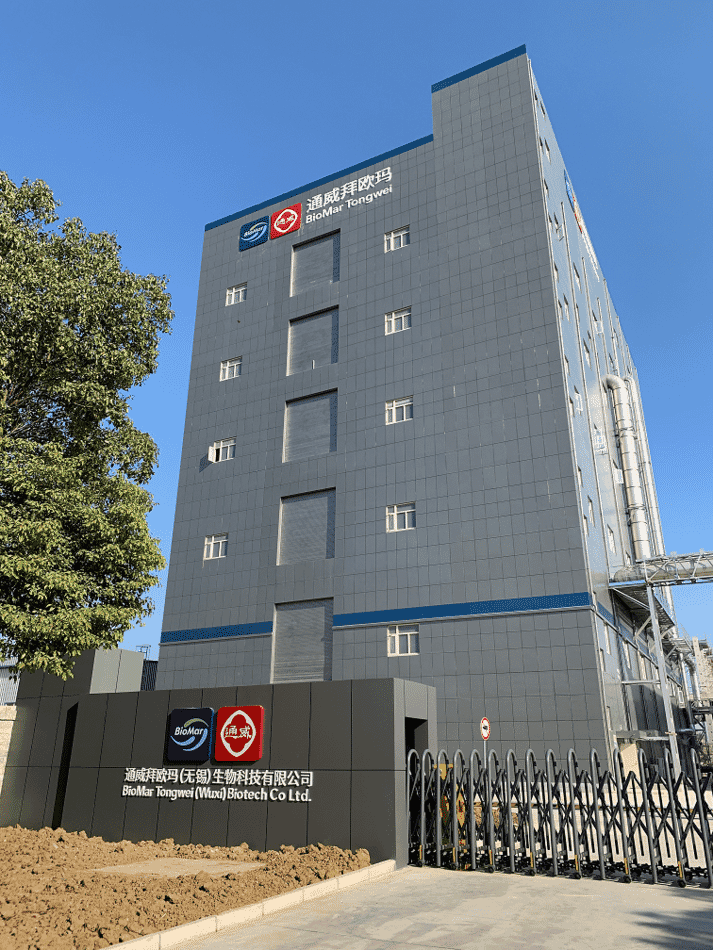 "We are very happy with this important next step to expand our activities. We have established a good business in China through a combination of local production and imported products. We are serving traditional customers as well as customers striving to bring new value propositions to retailers and end consumers. The Wuxi factory will allow new possibilities for customers with advanced product requirements through all production life stages," explains Carlos Diaz, CEO of BioMar Group.

"We have experienced an incredible dedication from employees in our JV, as well as from the supporting project team. During the corona-crisis, we have managed to find new ways of collaborating and bringing people together across the globe, exchanging process knowledge, formulation experience and innovation ideas. It has been amazing to witness, how we can work closely together, while at a distance, and obtain such high product quality. I envision a 'new normal' in terms of global collaboration, when we open up borders and countries," he adds.
During the commissioning phase of the new Wuxi factory, BioMar has been able to achieve product nutritional values and physical quality comparable to the standards seen in high-performing, well established aqua feed factories. Key customers have started to place orders in the new factory for products previously delivered from Denmark:
"After some delays in the construction of the factory, we are extremely happy to have come through an uncomplicated commissioning phase, where we obtained a consistently high nutritional and physical quality. Feeds for sturgeon, rainbow trout, Californian sea bass and large yellow croaker are ready for the market. We have agreed with our customers, that we will start moving some orders from the BioMar factory in Denmark to now be produced in China," concludes Alan Xiaoqing Qian, general manager of BioMar-Tongwei.