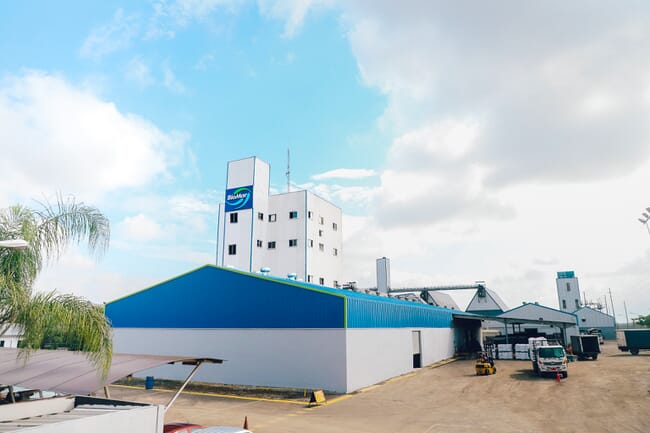 The investment includes new land, a transformation of the current factory layout, upgrade of existing pelletising equipment, and installation of four new lines for extruded feed. The investments are part of preparation for introduction of new advanced shrimp feed concepts, which are planned for launch in the market from 2022.
"We are planning for a new range of high performing products as well as new functional feeds targeting the unique farming practice and environmental parameters encountered in Ecuador. Furthermore, we see larger farmers in the market being ready to start up the process of co-designing tailored product ranges towards the markets in US and Europe focusing on both feed composition and environmental footprint, farming practice and quality of the resulting shrimp, enabling a targeted positioning of the shrimp towards retailers and end-consumers. This requires both more capacity but also more flexibility in our production set-up", explains Henrik Aarestrup in a press release.
"We have in other species for many years been designing products with specific nutritional and sustainability profiles together with farmers, retailers, and suppliers. We recently started the same type of collaboration in the shrimp sector in Ecuador, and we have a range of tools enabling us to document our impact on the planet at the same time as we optimize farming results," he added.
Ecuador's shrimp exports have undergone a transformation and diversification during the pandemic.
"We believe the Ecuadorian shrimp sector is increasingly well positioned to continue to grow in the years to come, focusing on value-added products for consumers and sustainability. We are sure that a combination of extruded and pelletized feed solutions combined with increased flexibility on feed ingredients will offer the right opportunities for optimal feeding practises within different farming environments in Ecuador," concludes Aarestrup.