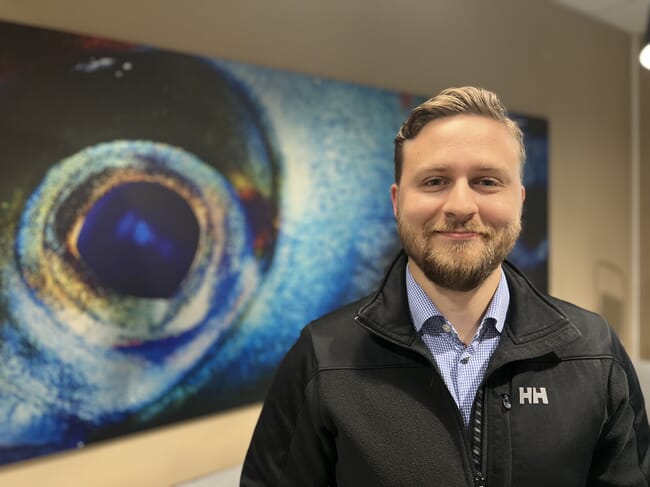 Matre, previously Northern Europe regional manager at ACE Aquatec, has been appointed to lead the commercialisation of Benchmark's recently launched sea lice medicine Ectosan Vet and CleanTreat in Northern Europe, with a particular focus on Norway. He will report to Geir Olav Melingen, commercial director for salmon in Benchmark.
Sea lice adversely affect fish health and welfare while also carrying a risk to wild salmon stocks, costing the industry approximately $1 billion annually. In 2021, Norwegian authorities approved the use of Ectosan Vet with CleanTreat, representing a significant milestone for Benchmark, and the industry, after over 10 years of research and development.
After joining the company on 1 August, Matre said: "I am looking greatly forward to working with the Benchmark team to develop innovative solutions that can play an active role in solving the challenge of sea lice for fish farmers. This is both motivating and meaningful. Having met the team, I am confident that, together, we can play an important role in helping the industry manage the dual challenge of improving animal welfare and increasing efficiency"

Preben Matre's background covers sales and product management within the seafood industry. Matre previously worked for Ace Aquatec and Aquabyte, two companies broadly recognised for being at the forefront of developing and commercialising new technology and products for the aquaculture sector.
Welcoming Matre to the team, Geir Olav Melingen, commercial director for salmon at Benchmark, said, "I am thrilled to have Preben joining our team. The skills and experience he brings from previous roles in innovative technology providers is a perfect fit at Benchmark."
"Preben's appointment demonstrates our intention to further strengthen our position as a leader in sustainable aquaculture solutions for the Atlantic salmon sector. Preben will be joining our newly restructured commercial team working to support salmon farmers with both health and genetic solutions."