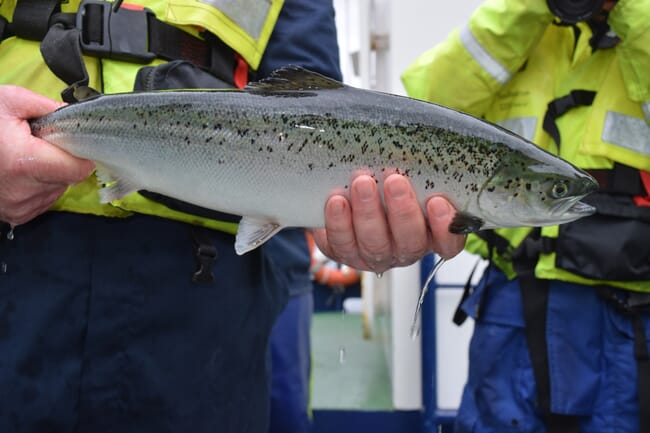 The ASC previously defined a maximum on-farm lice level of 0.1 mature female lice per farmed fish, during sensitive periods for wild fish. However, on 1 February the requirement was changed to align with the jurisdiction standards of the country where the farm is situated, according to CiWF.

In Scotland, the industry sets its own thresholds for treatment of sea lice, under the Code of Good Practice for Scottish Finfish Aquaculture (2015), at an average of 0.5 to 1 adult female lice per salmon (depending on the time of year). This policy change, notes CiWF, "equates to a five-times increase in the permissible number of lice per farmed fish and will increase farmed salmon suffering greatly".
Dr Krzysztof Wojtas, head of fish policy at Compassion in World Farming, said in a press release: "The Aquaculture Stewardship Council should be improving its fish welfare standards to meet the expectations of consumers, not lowering the bar and allowing fish to suffer more.
"Last year we welcomed the introduction of basic draft welfare standards by ASC. However, this policy change is deeply disappointing and represents a significant step backwards for the scheme. It will allow farms to lower their standards on sea lice and force millions of farmed salmon to endure more suffering through painful infestations.
"Fish are sentient creatures and recent scientific research has discovered that they not only feel pain and experience fear but – like many other animals – they explore, travel, socialise, hunt and play. All farmed fish deserve to have lives worth living in environments that meet their physical, mental, and behavioural needs.
"We have written to ASC urging them to reverse this policy for the sake of the millions of fish around the world who will suffer the pain and distress its implementation will cause."