Aquatech innovators join forces for global good
Two companies involved in aquaculture technology have combined forces in a bid to increase the number of meals produced by the aquaculture sector, while simultaneously protecting the environment and improving fish health and welfare.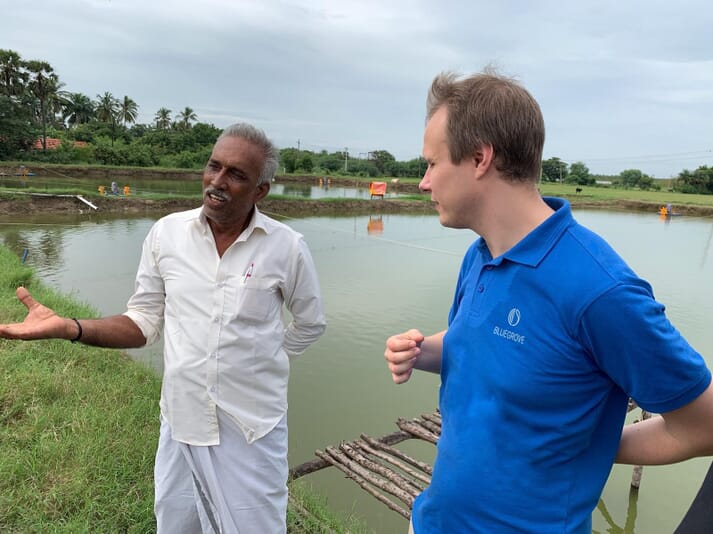 Called Bluegrove, it has been created by CageEye - which uses hydroacoustic sensors and machine learning to understand the behaviour and the feeding requirements of fish in cages - and NorseAqua, which develops and produces equipment for fish farming and cleaner fish.

"Bluegrove has been created to help provide enough food as the global population grows to 10 billion people by 2050 and as demand for food soars, perhaps even doubles," said Bendik Søvegjarto, CEO of Bluegrove.
"As population growth escalates, we must find ways to provide nutritious and protein-rich food from the world's finite resources. It is therefore essential that we increase seafood production in ways that are not only sustainable but also cost-effective. Cost reductions will obviously make seafood producers more competitive and more profitable, even as the seafood they make becomes more affordable for their customers."
Bluegrove's technologies help shape the Internet of Species (IoS), which is a dramatic step up from the Internet of Things (IoT). Whereas IoT is paving the way for a "fourth industrial revolution" that is changing how products are made and distributed, IoS has the potential to spark a parallel ecological revolution in agriculture, aquaculture and forestry, where the needs of humans will merge with those of other species and nature more broadly.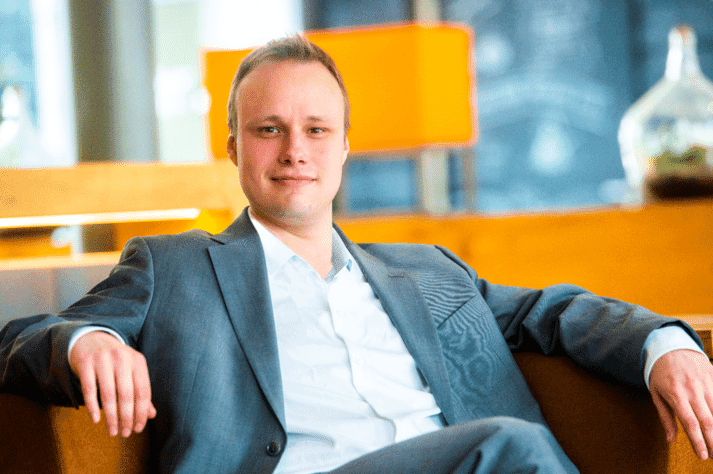 Acquisitions and partnerships
Further strategic acquisitions are expected during the coming months.
"We will continue to recruit innovative, nimble and solutions-focused aquatech companies that will add value to our farming partners, by helping them produce seafood in sustainable ways," said Søvegjarto.
"What differentiates us from others is that we use technology and a holistic data-driven approach to understand the species and their environment, and we firmly believe that by focusing on improved ecology we will also help create long-term economic growth, also in countries where poverty is widespread today."
In addition, Bluegrove expects to sign up corporate partners that are global leaders in other technology industries.
"Bluegrove will develop robust holistic solutions that will aim to have a global impact, as we bring together the expertise of our subsidiaries, with insights and skills from companies in other sectors of the economy, in order to create technology-based systems that will improve efficiency in the aquaculture sector globally," said Søvegjarto.
Ambitious foundation
Bluegrove will also oversee the Bluegrove Foundation, which will work with local communities to create healthy environments and optimize food production in sustainable ways, both at sea and on land.
"Bluegrove Foundation's broader scope is based on our understanding that an integrated system of ecological and environmental design forms the basis for lasting and sustainable forms of farming, both within and beyond aquaculture," said Søvegjarto.
Bluegrove Foundation will study, develop and apply auto-sustainable systems, also working hand in hand with governments to shape new policies in order to fast-track the recovery of damaged ecosystems. It will support ecologically driven food initiatives that aim to maintain a perfect balance between growth and harvest, thereby creating perpetual sources of food for decades, or even centuries.
"We know how to gather, analyze and respond to data in ways that help us understand fish and other maritime species. We want such skills and knowledge to spread beyond the aquaculture sector, because an understanding of the rhythm and cycles of nature will help optimize food production," said Søvegjarto.
Planting trees is one of the key elements in the foundation's mission of creating sustainable habitats for food production: large trees provide shade and shelter for smaller trees and bushes, and they all feed off dead trees and roots that provide nutrients for the earth.
"Forests are a perfect example of the marvels of natural design. They are made up of layers of trees and plants that all serve different purposes. A forest uses cycles of constant transformation to keep itself alive, productive, safe, and in constant expansion. Our Foundation will, therefore, consider projects that aim to create food forests; natural ecosystems that combine trees, crops, and sometimes livestock."