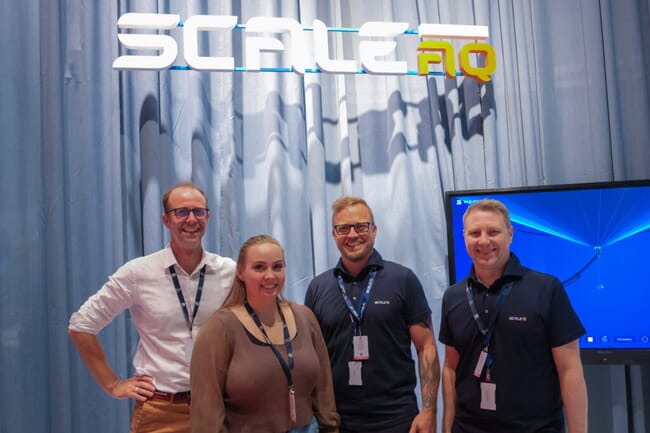 Through the agreement, ScaleAQ and BiOceanOr aim to empower fish farmers to experience advanced forecasting capabilities and related recommendations, using existing digital infrastructure and data available on sites to highlight possible operational improvements.
By combining their complementary expertise, the two companies will seek to offer a new option in the industry for actionable water quality analytics, for instance around dissolved oxygen forecasts.
"We initiated discussions with BiOceanOr back in spring 2023 and we are very pleased to enter into this cooperation agreement today. The industry is expecting innovative, actionable, and easy-to-use digital services and we are confident that the collaboration with BiOceanOr will further contribute to unleash the power of ScaleAQ's digital infrastructure and data currently in use by our customers of today and tomorrow," said Jon Arild Tørresdal, chief executive officer at ScaleAQ Software, in the announcement of the collaboration.
"Predictive services are a new paradigm and dissolved oxygen a most relevant use case for our customers," he added.
"We are very proud to enter into this cooperation agreement with ScaleAQ, such a reference player in the industry. We see it as a great opportunity to boost awareness and adoption by fish farmers of water-quality related forecasts and recommendations in day-to-day field operations," said Gaëtan Fabritius, chief business officer at BiOceanOr.