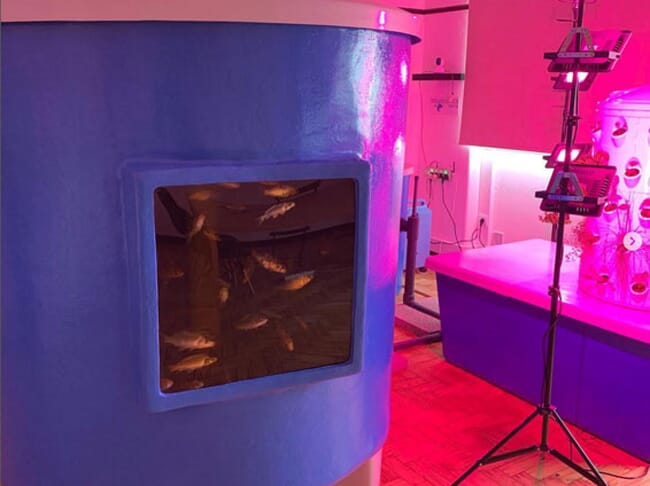 The startup recently approached BlueInvest for funding support for its Fish n' Greens project, to set up a state-of-the-art facility in the Torres Vedras region, close to Lisbon. The project consists of an urban aquaponics farm aimed at transforming food production in European cities. This facility is planned to include the company's aquaponics production system, a food store, a training room, guided tours for school groups and general consumers, a café, a processing unit, renewable energies. It aims to have the capacity to generate 45 tonnes of fresh certified fish per year, together with 130 tonnes of fresh vegetables.
Billed as being perfectly in sync with the Farm to Fork strategy, this project has the potential to increase Europe's food chain resilience in case of possible crises, according to the EU's Directorate-General for Maritime Affairs and Fisheries.
With plans to have units in more than eight European cities in the next 10 years, Aquaponics Iberia had a bumpy start, facing objections from investors regarding the expensive urban locations and the consumer preference for saltwater fish.
However, according to the Directorate-General, the BlueInvest mentorship programme has helped the startup to revamp and redevelop its business and marketing model. The company revisited its strategy and decided to put large facilities outside the city and have smaller food units and stores in the cities, with small demonstration units for consumers to view. This strategic review eventually helped the company reach a stage where it is getting more attention from public administrators and potential investors. For instance, the Mayor of Torres Vedras Municipality has shown keen interest in Fish n' Greens becoming the main fresh food supplier of the public schools' canteens of the region (around 11,000 students).
BlueInvest also helped Aquaponics Iberia explore new investment avenues.
"The BlueInvest programme definitely helped us reach more investors — it seemed like a small step then, but now we are very close to receiving funding, and that is an accomplishment in itself," said João Cotter, CEO and co-founder of Aquaponics Iberia, in a press release.
With €4.5 million required to set up their first urban farm, the current challenge continues to be funding: 40 percent of the amount has been raised so far, while the company is in talks with investors over the remainder.