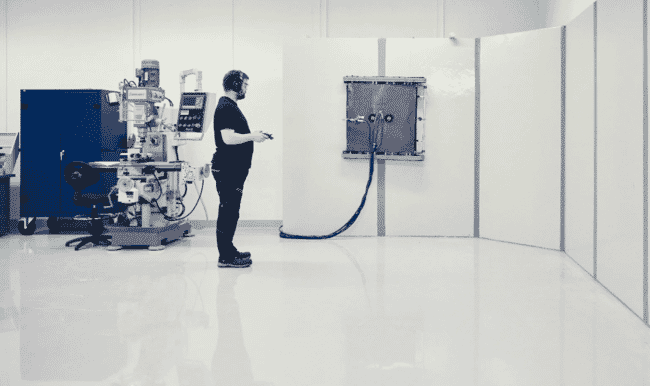 The Sensor Globe, from Nova Scotian company Marin X, is a grapefruit-sized water quality monitoring device that incorporates innovative sensing technology that captures essential data, including oxygen levels, pH, temperature, conductivity, and physical acceleration/shock experienced during processing operations. It is designed to enhance fish welfare and reduce mortality rates.

Evonta-Technology, based in Dresden, has developed a system – which has been tested by AquaGen – that can automatically and non-destructively determine the fertilisation rate of salmon eggs using a high-tech procedure originally developed for use in ophthalmology.
Meanwhile Bergen-based EasyX has developed the VCR (Vertical Cleaning Robot) for cleaning and disinfecting tanks in land-based fish farms and hatcheries. The robot is equipped with a foam nozzle and spray wand, which reduces chemical consumption and a prototype has been tested by pilot customers and partners.
The trio were selected by the jury from 29 applications. The jury consisted of Kari Lisbeth Fjørtoft from Hofseth International, Oddvar Staulen from Innovation Norway, Kjell Maroni from the Norwegian Seafood Research Fund (FHF) and Jan Henrik Sandberg from The Norwegian Fishermen's Association.
The jury's proposition has been sent to the board of The Nor-Fishing Foundation, and the winner of The Innovation Award will be announced during AquaNor 2023 in August.