All will feature in the Aquavation Sessions, which are being run by the Scottish Aquaculture Innovation Centre (SAIC), and will include a showcase of some of the projects the centre has helped to fund, in a demonstration of what can be achieved when academia and industry join together with a shared aim.
Following a number of talks on SAIC-sponsored initiatives, the afternoon of 23 May will feature an ARCH-UK-inspired session in which six researchers will each give a 5 minute pitch to industry, followed by 15-minunte Q&A session. Topics covered will be on:
Screening for genetic resistance to viral disease using primary cell culture in Atlantic salmon
Social licence for aquaculture in Scotland
Health robustness in sterile triploid Atlantic salmon
The future of seaweed farming in the UK
Improving the delousing capabilites of cleaner fish
Showcasing lipidomics for mussel hatchery production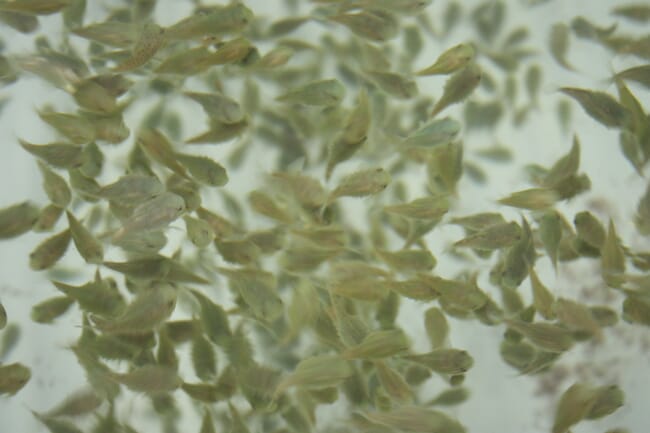 The second day of the conference, which takes place during the Aquaculture UK exhibition, is kicking off with The Fish Site's own inaugural Women in Aquaculture event and is also set to include a discussion of new products from Benchmark Animal Health, and a comprehensive session on cleanerfish, chaired by Jim Treasurer, editor of the first ever comprehensive book on cleanerfish use.
Taking the form of a Q&A session, it will enable delegates to put questions to a panel that includes some of the country's most eminent figures in cleanerfish research and production – Carolina Gutierrez Rabadan, Marine Harvest Scotland, Sonia Rey Planellas and Andrew Davie from the Institute of Aquaculture, Chris Hempleman from Scottish Sea Farms, Richard Prickett from Dorset Cleaner Fish Ltd and Allan MacMaster from FAI Aquaculture's Aultbea Hatchery.
Following the cleanerfish session, Benchmark Knowledge Services will showcase their new training courses – on the Health and Welfare of Atlantic Salmon and Cleanerfish.
The final session, on the afternoon of the 24 May, will feature a number of presentations from academics, with subjects including the use of environmental DNA to monitor the benthic footprint of salmon farms and the potential use of dried sludge from closed containment and RAS fish farms.

To access the full conference programme click here.