A statement from the NFI recognises Connelly's contribution to the sector and highlights his ability to drive fundamental change with honesty and foresight. "His impact and loss is immeasurable," the organisation says.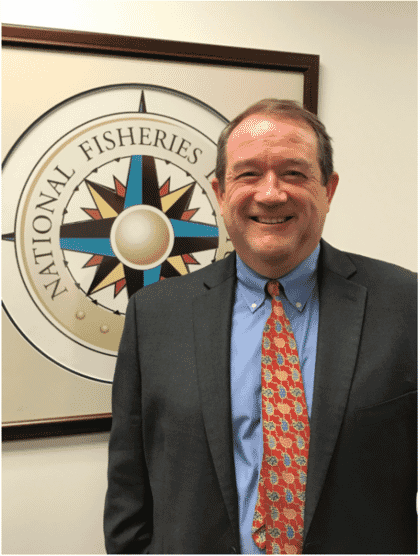 In early 2003 John stood before the NFI Presidential Search Committee, Connelly dug back to his history degree from his beloved College of the Holy Cross and made the analogy that the seafood industry was like the German states in the 1860s.
Each industry sector fought their own battles, like pre-Bismarck Germany. He suggested a better approach was to unify the seafood industry – and with that – the posture of the seafood changed forever. The NFI says that from those early days, Connelly began to transform the NFI into an effective advocacy group that commands respect across a global industry.
Connelly is remembered for his outstanding work ethic and his professional mantra of, "no job too big, no job too small." Connelly was a master communicator who would weave in charming personal antidotes while breaking down complex issues like corporate responsibility, sustainability, free markets and whatever was keeping the consumer awake at night – all in the manner of an affable sweater-wearing professor.
The catalogue of Connelly's achievements is lengthy, including the creation of the Better Seafood Board; the merger of the National Tuna Federation and subsequent development of the NFI Council system; plus, the annual Global Seafood Market Conference; the conception of the Seafood Nutrition Partnership and contributing his steady voice on multiple industry Boards.
NFI members will long remember Connelly's unwavering presence and leadership during the early days of the pandemic. These are just a few of the contributions that will have a lasting impact.
The NFI staff will remember his indelible impact on our lives. He was a warm-hearted father figure who cared deeply about those around him. He was a tough, honest and funny man – with a genuine twinkle in his eye and a story for every occasion.
Before falling ill, Connelly had announced his retirement for February 2023 and spent 2022 preparing for a smooth transition of leadership.