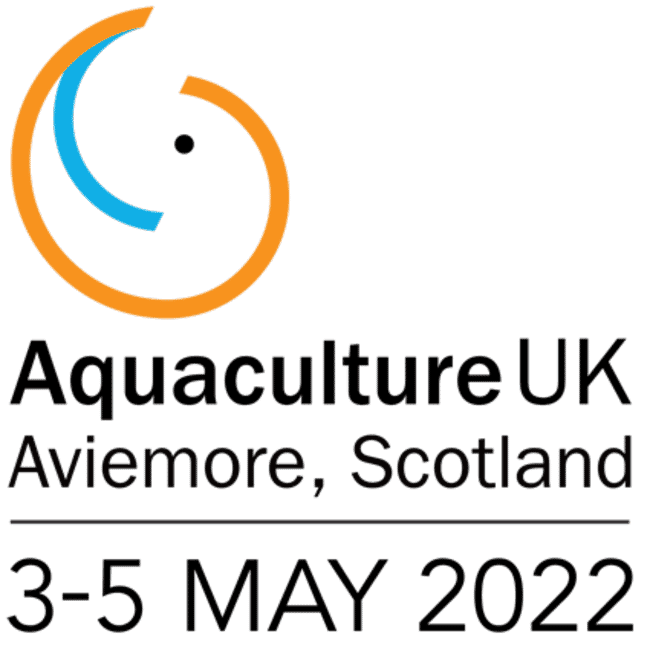 The aquaculture community marked the long-awaited return of Aquaculture UK last week. For the first time in four years, the sector gathered at the popular Highlands event to reunite post-Covid, do business, renew old acquaintances and forge new friendships.
Cheri Arvonio, Event Director of organiser Diversified Communications, said the company's first Aquaculture UK had exceeded even their highest expectations.
"There was a real buzz about this unique event and the feedback we have had so far from exhibitors and visitors has been incredible.
"Aquaculture UK certainly lived up to its reputation as the UK's number-one exhibition for the aquaculture community and we are already looking forward to building on this year's success as we plan for the next gathering in 2024."
The importance of Aquaculture UK in the sector's calendar was highlighted on day one, as Scotland's Rural Affairs Minister, Mairi Gougeon, opened the show and took the opportunity to announce her government's response to an industry review that will reform regulation for salmon farmers.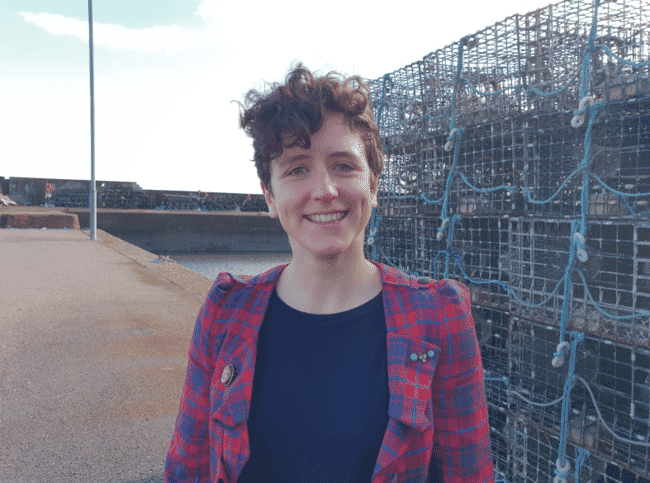 The minister pledged "rapid progress" on streamlining the current regulatory system and vowed to personally oversee a new strategy forum, a move welcomed by the salmon farmers' body, Salmon Scotland.
"The strong message coming from Aviemore is that we must all work together to deliver this vision," said Tavish Scott, chief executive of Salmon Scotland.
Aquaculture UK is traditionally a venue for fish farmers and suppliers to not just engage in commercial transactions but to meet behind the scenes, and this year was no exception.
Salmon Scotland held its AGM in Aviemore, where it elected two new members to its board from the supply chain. Ben Wilson, managing director of Inverlussa Marine Services, and Jarl van den Berg, general manager of Hendrix Genetics, will represent suppliers as Salmon Scotland expands its membership to reflect the expected growth of the sector over the coming years.
Another major Scottish supplier, Gael Force, saw a steady stream of visitors both to its eye-catching indoor stand and to its outdoor exhibit, where the company displayed its SeaQurePen 500. Managing director Stewart Graham also unveiled plans to develop a semi-closed containment prototype for post-smolt or full grow-out.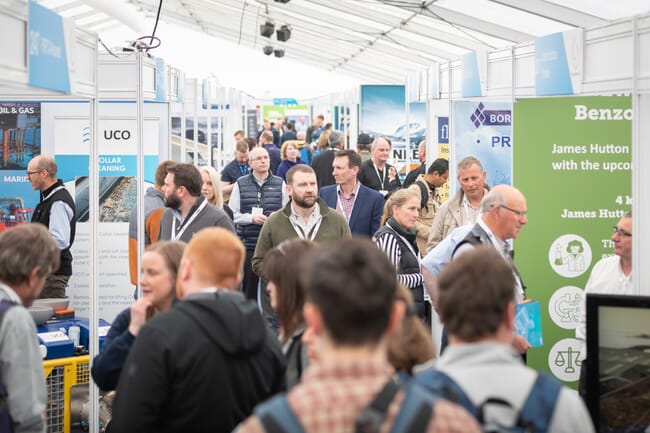 At a presentation in the conference centre for invited sector leaders, he and Norwegian biologist Knut Senstad made a case for the SeaQureWell concept which, they argued, was more cost effective than land-based RAS (recirculating aquaculture systems) post smolt facilities.
Also making waves on the Gael Force stand was hybrid power specialist Fjord Maritime, which confirmed it was opening an office in Scotland to meet local demand for its battery technology.
The Norwegian company, which went on to win the Environmental Impact Award at the Aquaculture Awards on 4 May, recently fitted its Fjord Hybrid system to Gael Force's firs hybrid power feed barge, bought by Cooke Aquaculture and has supplied similar units to more than 120 customers, mainly in Norway.
Another company exploiting growth potential in the Scottish market is Exeter, Devon, based Coastal Workboats, which revealed plans to move its fish farm vessel building operations to Scotland, with the creation of 50 jobs. The boatbuilder's Brian Pogson told Fish Farming Expert that it expected to build four workboats a year at Malin Group's new site on the Clyde.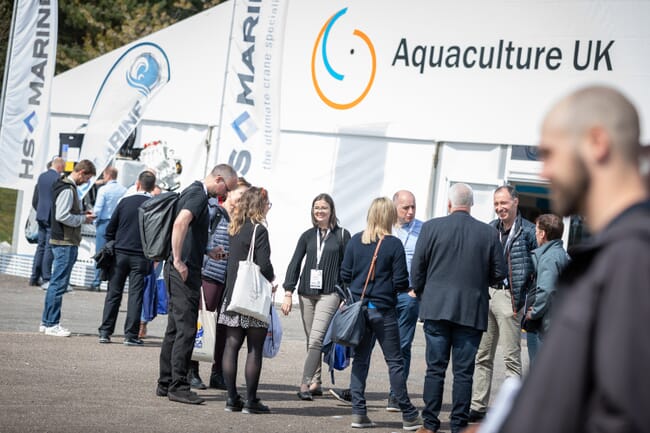 Meanwhile, for Norwegian company FiiZK - which earlier this year merged with fellow semi-closed cage system producer Ecomerden, Aquaculture UK wasn't just a chance to catch up with other companies in the industry, but to meet its Scotland office for the first time, as Salmon Business reported.
"For us, it's maybe a special situation because we established our first office in Scotland and had our first employee based in Scotland one and a half years ago,' chief marketing officer Jan Kevin Skarholt said. 'We haven't been able to capitalise on this because of the Covid situation…getting this opportunity to meet and greet is important to us."
Aquaculture technology business Innovasea also hailed the show a success, tweeting: "What a fantastic event! It was great to be able to chat with people in person again about our aquaculture intelligence solutions. Can't wait to do it all again."
As in previous years, Aquaculture UK provided a platform for product launches, and BioMar made the most of the big turnout on Wednesday to showcase its first salmon feed under the Blue Impact brand. BioMar Salmon Division vice-president Paddy Campbell said the company would develop and select lower impact ingredients for its most sustainable feed to date.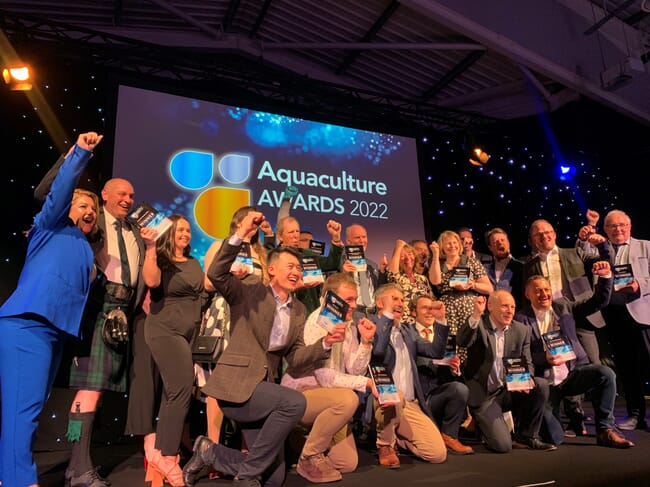 And Scottish company R3-IoT launched Connected Seafarm, its end-to-end data services solution for the aquaculture sector, which offers automatic, continuous data collection.
Alongside the exhibition, business was also brisk inside the conference tent, with speakers and expert panels drawn from across the sector to discuss everything from certification standards, to blood sampling disease diagnostics, to breeding cleaner fish with bolder personalities.
Championing diversity in the industry, Frazer Coupland, chief executive of the Lochaber Chamber of Commerce, told early risers at the WiSA (Women in Scottish Aquaculture) breakfast he was "wowed" by the show, and stressed the importance of fish farming to his region.