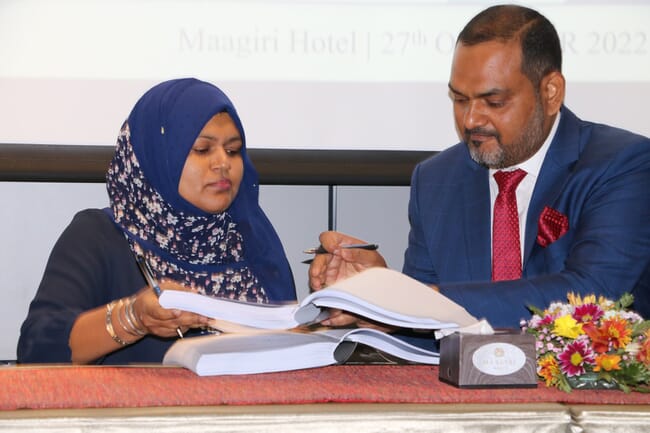 The agreement for designing, building, financing, operating and maintaining a multi-species hatchery at Gaafu Atoll, Maanaagalaa was signed by Dr Hussain Rasheed Hassan, Minister of Fisheries for the Maldives, and Mohammed Tabish, CEO of Aqua Bridge Group, on 27 October.

The species due to be cultured at the hatchery are the brown-marbled grouper, sea cucumbers and milkfish – the latter as baitfish for local tuna fisheries.
Aqua Bridge says that the state-of-the-art hatchery will significantly increase productivity. The facility is set to include multiple filtration systems to facilitate water reuse and ensure good biosecurity. These will allow for higher stocking densities, higher productivity, and higher survival.
Aqua Bridge adds that, as the hatchery will fill the gap between the supply and demand of seeds, the agreement will strengthen the Maldives' aquaculture industry and lessen the demand for imported juveniles.