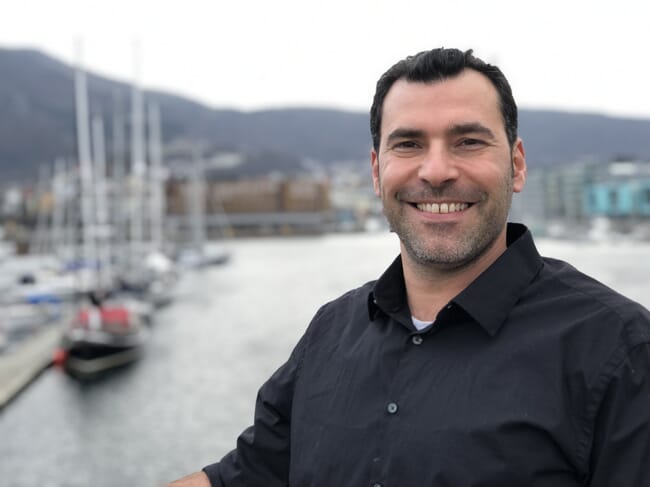 Unger joins the company having worked in a wide variety of aquaculture roles - starting his career at Dagon in Israel, one of the largest finfish hatcheries in the Middle East, where he worked his way up from a junior technician to a chief technical officer. More recent jobs have included working for Blue Planet Ecosystems, an Austrian startup, where he focused on developing RAS technologies, and a family-run hedge fund, which gave him fresh insights into finance that he's now keen on applying to aquaculture.

He decided to join Hatch Innovation Services (HIS) due to their decision to devote more research and resources toward promoting opportunities in the growing seaweed industry, combined with his affinity for the sector.
As he explains: "Seaweed aquaculture is a sustainable, nature-based opportunity for climate-smart blue food production. Seaweed farming and restoration generate increasing interest from various parties, creating numerous opportunities for novel applications, ecosystem services, and climate change mitigation".
"Seaweed requires no feed, freshwater, or land to grow, and seaweed farming can provide many environmental benefits and improve ocean health. Furthermore, seaweed-based blue carbon credit initiatives have started to pop up worldwide, following seaweed's promising ability to absorb and sequester CO2."
Unger's current role will involve bringing clients - including potential investors - to the seaweed sector. He will build on, and help to apply, the results from an extensive in-field study in top producing countries presented in the newly created Seaweed Insights website, and their soon-to-be-published Global Seaweed Market Report, which includes an analysis of new and emerging market opportunities for seaweed-based products and applications.
"One of my missions will be to try and support companies that are engaged with the production side and those linked to the end product/applications of seaweed in a mutually beneficial way," he explains.
In doing so, HIS aims to help clients scale seaweed businesses through the provision of investment advice, ecosystem building, market intelligence, and due diligence, as well as forming and implementing business strategies - in fields ranging from blue carbon to the development of novel seaweed-based products.
However, Unger is keen to emphasise that the projects he's involved in will strive to have a genuine impact.
"It's important to establish what the clients are looking for and match their needs with existing and emerging opportunities. We want to ensure that we can promote truly sustainable practices and that our projects can have a positive influence and add some value," he observes.
"Our core focus is to enable sharing of knowledge and innovative technologies. It's an emerging market with many exciting options to explore, and our mission is to identify new ways for corporates and investors to materialize their sustainability ambitions," he adds.

For any questions or inquiries, contact nitzan@hatch.blue