African catfish battle to stay in India
The African catfish (Clarias gariepinus), a banned variety of fish in India as it has been posing a threat to indigenous varieties, appears to be making its way across the country.
Farmed illegally, the eel-like, black and shiny species is proliferating in water bodies across some South Indian states like Andhra Pradesh and Kerala, and some East Indian states, edging out native aquatic species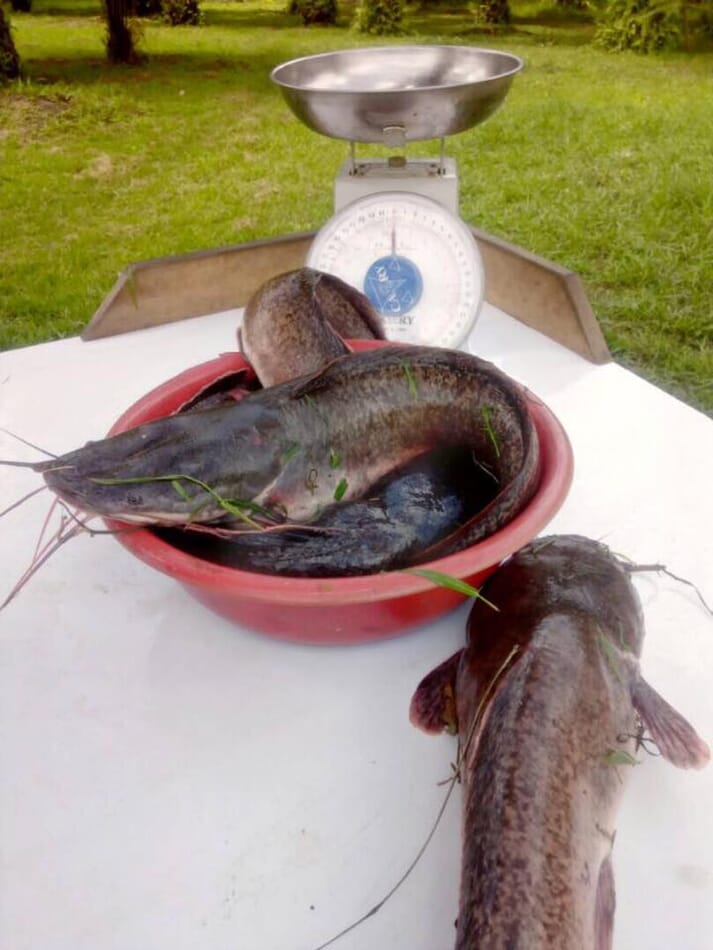 The "alien fish" as it is called, was first noticed in Andhra Pradesh, a bio-diversity hot spot of Indian aquaculture, in the 1990s. It has since colonised water bodies and major rivers, invaded wetlands, and has been spotted right across the country, at the Bharatpur Bird Sanctuary in Rajasthan in North India, as well as at the Periyar National Park on the Tamil Nadu and Kerala border in South India.
The Kerala University of Fisheries and Oceanic Studies have been attempting to eliminate the African catfish from its water bodies. Professor Rajeev Raghavan says the fish was first introduced in Brazil, Vietnam, Indonesia and then came to India for aquaculture purposes.
However, since the species has invaded the Periyar Tiger Reserve, which has seven critically endangered species endemic to the reserve, its elimination is critical, he adds, since it has been posing a major threat to Indian fish species.
Experts state its culture got impetus by the standardisation of its breeding and grow-out farming techniques instituted at the Central Institute of Freshwater Aquaculture, an ICAR fishery research institute, Bhubaneswar. The fish was first propagated on a large scale along the north-eastern regions, mainly in the State of Assam.
Since then it has spread into natural water bodies, affecting native fish species by way of genetic impact, disease introduction, as well as catastrophic ecological impacts such as predation, competition and environmental modification.

Though the Indian government prohibited its culture in ponds and tanks in 2000, several state governments allegedly are not enforcing the ban, leading to illegal farming of the species.
Its nearest cousin, the Clarias batrachus belonging to the family of "Claridae", is found across many fresh water lakes, but the alien species has raised hackles across many states.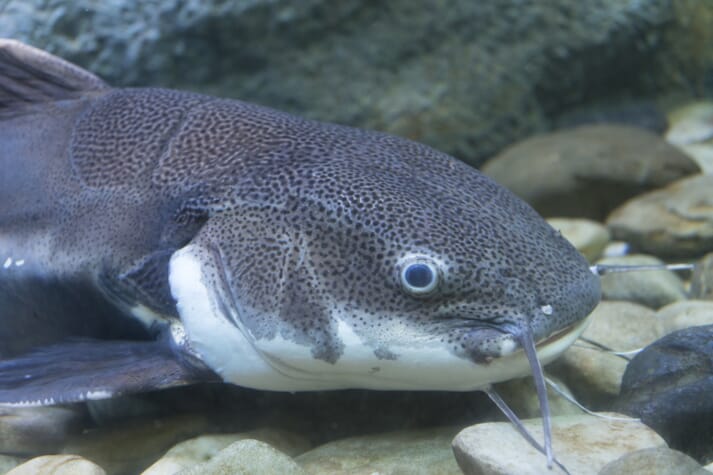 Alien species
The African catfish is popular among fish-breeders since it grows fast, can tolerate adverse water quality conditions and can be raised in dense numbers. This air-breathing fish can crawl on dry ground and can survive in mud between rains, says Sajeev Bharadwaj, a former village head in Telangana state.
"Catfish rearing is done in an unprotected manner throughout our village, and there is a possibility of the fish escaping into the adjacent Krishna river and nearby water bodies, causing grave threat to the existence of indigenous aquatic species," he adds.
Bharadwaj noted that this has been reaffirmed by aquatic studies conducted near the Krishna river in Mahabubnagar district of Telangana, where it was found that nearly 109 indigenous species could be endangered due to the catfish's introduction.
Pointing out to its ability to survive on land, omnivorous diet, and ability to hide in vegetation which makes the species very difficult to control, he said a study in Mumbai too had listed the African catfish as one of the reasons behind a 70 percent decline over the past two decades in native fish species at Powai Lake in suburban Mumbai.
Scientists have termed the species a major menace, and have said it disturbs the natural tropic status of the ecosystem and deprives other native species of their food and breeding space. While the invasive fish species grows fast, it proliferates easily in all ecosystems due to its high fecundity and survival rate.
While one African catfish can release 400,000 eggs in a single season, in comparison, the local tigur species (Clarias batrachus) has a lower productiveness, in the range of 7,000 to 15,000 eggs.
An official of the Kerala State Biodiversity Board said multiple cases of bio-invasions have been recorded at the Periyar Reserve. "We have even heard that Pacus (an omnivorous South American freshwater fish) and Piranhas (from the Characidae family) are fighting for survival in the Western Ghats (that form one of the four watersheds of India, feeding its perennial rivers)," adds the official.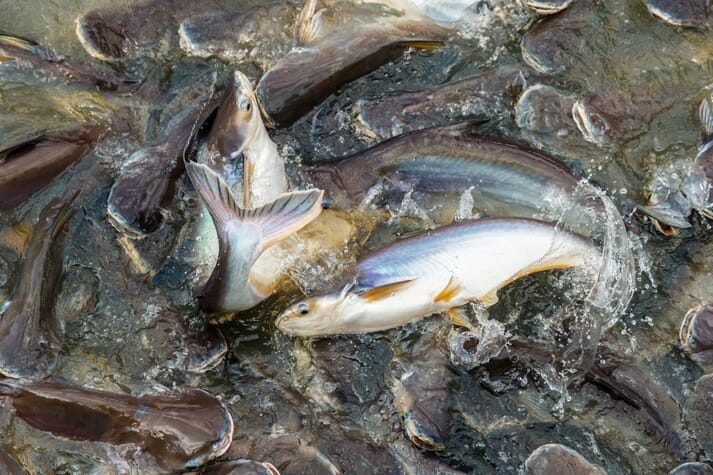 He pointed out that the African Catfish has been dominating most of the river systems of the Western Ghats, and since major river systems originate in the Western Ghats, the "extremely fast-growing and highly carnivorous fish", the African Mushi, as it is called by farmers in Kerala, guarantees instant profit for meagre investment, since each fish can weigh up to three feet in length and weigh nearly 60 kilograms.
Major threat
In a report submitted to the government by the Western Ghats Ecology Expert Panel, a team has noted the serious depletion of fishery resources along the Ghats.
The report has stated that compared to marine fish resources and biodiversity, "freshwater fish diversity is on the decline due to various reasons. In Periyar Lake, which is well known as one of the biodiversity hotspots of Kerala, exotic species such as Cyprinus carpio (European carp) has already been established."
It added: "A high percentage of diet overlap exists between native fish species like "Tor khudree" (the Deccan Mahseer), Gonoproktopterus curmuca (Barb, Hamilton), Lepidopygopsis (the Peninsular hilltrout), and exotic species like tilapia (Oreochromis mossambicus) and common carp (Cyprinus carpio)."
Stating that there exist established populations of tilapia (Oreochromis mossambicus) in almost all the rivers of Kerala, and that alien species such as catla (Catla catla or Indian carp), rohu (Labeo rohita) and mrigal (Cyrrhinus mrigala) have been cultured in most of the reservoirs and ponds of Kerala, it has led to a gradual reduction of the endemic fish population in these water bodies.