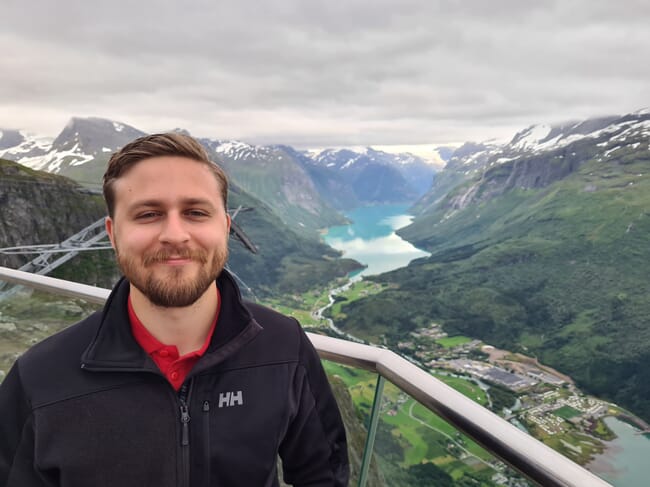 It will be led by regional manager Preben Imset Matre, who was previously head of Norwegian operations at Aquabyte.
Ace has doubled in size over the last year and counts some of the world's leading brands, including Scottish Sea Farms, Grieg Seafood, New Zealand King Salmon, Cooke Aquaculture, Sanford, Loch Duart and Musholm as customers.
"Ace Aquatec is a market leader in aquaculture technology in the United Kingdom and has an impressive track record of innovation and product development. Their highly ethical and sustainable technology empowers fish farmers to improve and safeguard fish health and welfare without harming other marine life - something that is increasingly important in Norwegian aquaculture," says Matre.
"Our innovation includes the sealice removal system; a modular, mechanical sealice removal system with focus on minimal stress and optimal lice removal, which will be introduced to the Norwegian market in the first quarter of 2021," he adds.
"We are seeing strong demand in this region for our electric in-water stunning devices that improve animal welfare at slaughter and our biomass camera system which will launch in 2021. It's exciting to be part of the introduction of these solutions".
Ace Aquatec CEO Nathan Pyne Carter added: "The decision to expand into Europe and open an office in Norway was a logical step in our business growth strategy. Norway is home to some of the largest and most sophisticated farmed salmon producers in the world, as well as the best competence centers for research and development work, so it's critical that we meet clients where they live to service them most effectively."
"Ace Aquatec will be present at HavExpo; the international exhibition for Norwegian aquaculture and fisheries, which will take place in Bergen, Norway, from 23-24 March 2021, at stand A-354 and we're looking forward to showcasing all our solutions including our new biomass measurement system that uses real 3D data to improve accuracy."
Earlier this year, Ace Aquatec announced the opening of their first office in Chile as part of their business growth strategy and received backing form Dutch Aquaculture specialist investor Aqua-Spark and Scottish technology entrepreneurs, and co-founders of 4J Studios, Chris van der Kuyl CBE and Paddy Burns, one of the UK's leading independent games development studios