A sustainable marine ingredient for aquafeeds
Matts Johansen, CEO of Aker BioMarine, the integrated biotechnology company that supplies krill-derived ingredients to the aquafeed and consumer health industries, speaks to The Fish Site about how the krill fishery and the market for krill-based products is evolving.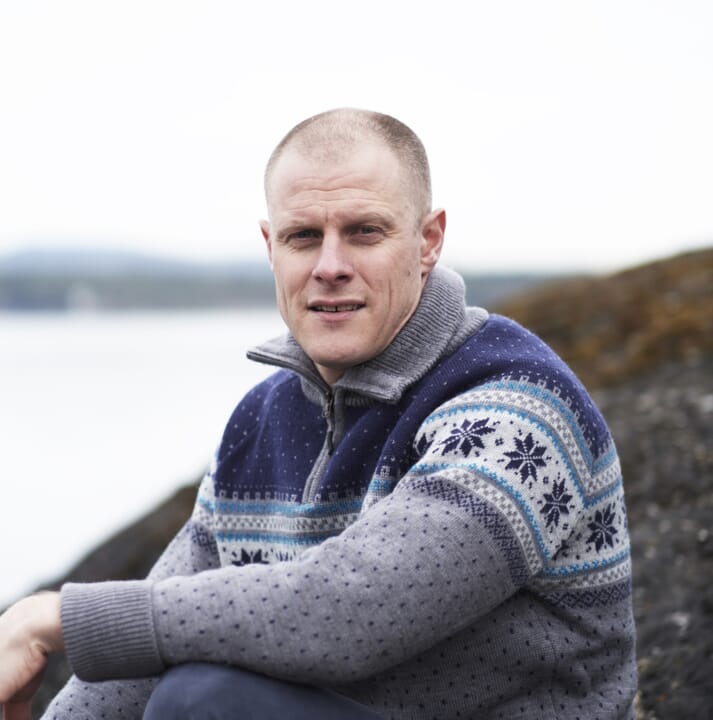 What are the roots of the global krill fishery?
Krill have the biggest biomass of any animal species on earth – twice as much as humans, and they're present in all the oceans. However, it is only in Antarctica that they school in high enough densities to be caught commercially, so this is where the krill fishing industry has developed. The Soviet Union were the pioneers – during the 1960s they had over 100 krill fishing vessels and, up until the collapse of the state, we heard that they were canning cooked krill and feeding it to their troops.
How long have Aker BioMarine been involved?
We started looking at means of refining the nutrients in krill in 2002 and began fishing for them in 2003. We knew the aquaculture market was an interesting avenue for sales – the old-school fish farmers in Norway had been feeding krill (possibly bought from Russian vessels) to their salmon to increase feed intake.
How sustainable is the fishery?
We harvest krill in a part of the Southern Ocean known as Region 48, off the coast of the Antarctic peninsula. Krill stocks in this region are thought to be roughly 60 million tonnes and a precautionary catch limit of 1% of the total biomass has been set by the Convention for the Conservation of Antarctic Marine Living Resources (CCAMLR). However, currently only about 0.3-0.4% of the biomass is being caught annually, so it's seen as being highly sustainable and there's room to increase this over time.
We're taking about 60% of that catch, which equates to 152,000 tonnes. We have two vessels fishing throughout the 8-9 month season, supported by a 170m transport vessel, which is able to take the catch up to Montevideo for processing, as well as bring supplies and fresh crew members to our vessels, thus allowing them to continue fishing, without the need to transport their own catches. The two vessels are tailored specifically for the krill fishery, which adds to their efficiency – the remaining 40% of the krill catch is landed by 10 vessels.
Is it a profitable business?
Last year we generated revenues of $117 million, which yielded an EBITDA of $36 million, but we posted slightly negative earnings after tax, due to investments needed to build a supply chain for krill-based products, the resources needed to innovate and document their biological effects, and the time needed to develop new markets.
Are there any major developments in the krill fishery in the pipeline?
We've recently commissioned a new NOK 1 billion ($120 million) vessel, which should be operational in 2019. Ultra-modern, it is the first vessel that has been purpose-built for krill fishing and includes a number of green features – using 44 percent less fuel than traditional fishing vessels – as we're a company that's very committed to sustainability. Operated by a crew of 60, working in three month on/off shifts, it will be capable of fishing for 9 months straight each season. As it will be operating about 10 days' sail from the nearest port it needs to be almost completely self-sufficient: there's a special culture amongst the crew and they can turn their hands to almost anything – they should be able to create a new propeller out of an old oil drum if needs be. Overall, we currently employ 280 people in total, but this number is growing pretty fast.
How do you process the krill?
Krill are 85% water, so we didn't want to transport them round the world in their unrefined form. Consequently we process them – initially in Montevideo, where we create the krill concentrate (QRILL Aqua) which is largely used by the aquaculture industry, while those destined for consumer health products (Superba Krill) are further refined at our plant in Houston.
What's the nutritional profile of krill and your krill-based products?
Krill is not in direct competition with fishmeal and fish oil, but is a very complex ingredient, containing astaxanthin, water soluble amino-acids and phospholipids. Our QRILL contains 20-30% lipids, 40% of which are phospholipids, of which around 20% are EPA and DHA. These values are somewhat lower than in regular fish oil, but because they are contained in phospholipids the omega-3s in QRILL will be absorbed differently from the gut into the body (of fish) and therefore the uptake into cells can be more efficient. A recent article in Nature showed that LPC, which is a substance directly derived from such phospholipids, is necessary to transport DHA and other important fatty acids across the blood-brain barrier. Therefore, such phospholipids are a key factor in brain development.
Who are the main clients for QRILL?
BioMar [the Danish aquafeed producer] is our main customer and we've been working in partnership with them for more than six years. It takes a lot of time and effort to get the product accepted all along the value chain and long-term partnerships such as this are vital. BioMar has been an excellent partner and has helped us build a really strong product. In terms of species, around 50% goes into salmon feeds, while the remaining 25% goes to the shrimp industry and 25% to the marine fish industry.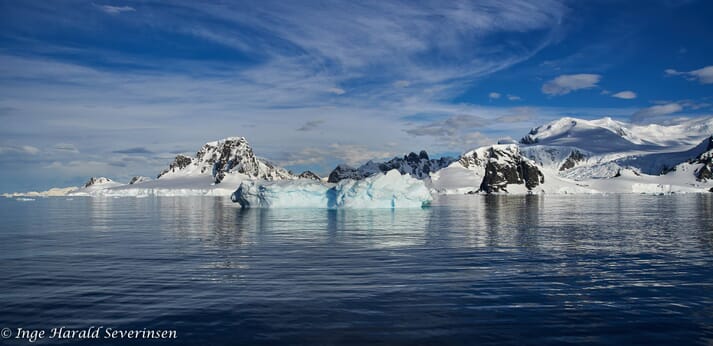 What are the main advantages of using krill in aquafeeds?
Farmed fish have stressful lives– QRILL can help to reduce inflammation levels and increase the health status of the fish/shrimp, improve their feed conversion ratios, improve the growth rates and enhance the end quality of the product – reducing gaping, and the occurrence of both soft fillets and melanin spots. How do you see the industry evolving? Innovation is a key part of our strategy and we have 12 PhDs working to help drive our innovation agenda. It's split into value-based innovation – for example researching (in partnership with universities and research organisations) how krill-based diets can help reduce melanin spots in salmon flesh – and market-based innovation – for example looking at who the main buyers of our health-based products (currently, largely female over-50s).
We're now looking to develop products for young men and hope that our involvement in a project with the US Rangers, in which 400 of their elite troops will be involved – half of whom will be given krill supplements, the other half placebos – will help to quantify the effects of the supplements on drop-out rates, as well as assess their physical and psychological performances. This finishes next summer and will hopefully demonstrate how soldiers – like salmon – become more resilient when krill are included in their diets. The other area we're currently looking into is pet food, and we're now developing dog and cat foods with krill components.