Can you tell me a little about your experience of shrimp aquaculture?
I've been involved in the sector since 1991, starting off on farms in Australia. After finishing my master's in aquaculture in Florianópolis [in southern Brazil] I received a scholarship from the government of Japan for a two-year research project with shrimp immunology at the Shimonoseki National Fisheries University. From there I returned to Brazil for two years running a diagnostics lab for shrimp at the LABOMAR research institute. In the meantime, to make ends meet, I leased a growout farm. P. vannamei [whiteleg shrimp] farming was just starting in north-east Brazil and there was the need for expertise to help the transition from P. subtilis [southern brown shrimp].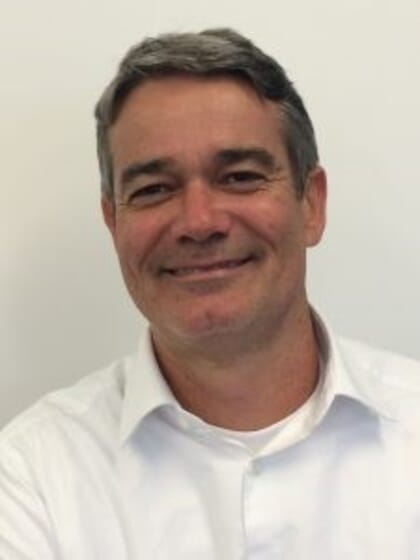 At the end of 1999 I moved permanently to Hawai'i, to manage a satellite facility of the Oceanic Institute, in Kona. I have been in Kona ever since, working as breeding-programme manager for different companies, with P. monodon [giant tiger prawn], P. stylirostris [blue shrimp] and – mainly – P. vannamei.

At the end of 2016 I was hired as a director for Benchmark Genetics, after Benchmark had bought CENIACUA, a P. vannamei breeding programme in Colombia. My role has been to bring this to the international arena.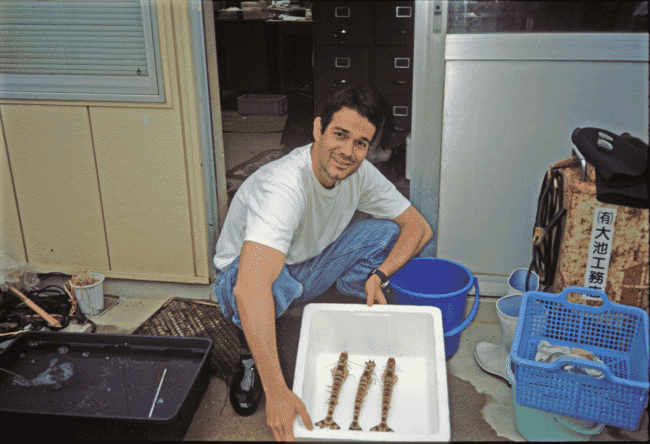 Why did you decide to build the new facility in Florida?
I was impressed by the CENIACUA facility, and the crew running it, in Cartagena – we had as much space as we wanted and as many people as we needed, as the jobs were in the local community.
However, Cartagena doesn't have great logistics and we realised that we need a base in the US to improve our ability to export our stocks.
[The Central Florida town of] Fellsmere was suitable for a number of reasons, not least for being close to three international airports. It is also 30km from the coast, which helps with our biosecurity and also to protect us from the hurricanes that can devastate the Florida coast.
Back in 2017, when we selected the site, my only concern was that we were sourcing water from a well – this can impact the fertilisation ratio – but we've managed to produce steady numbers of nauplii.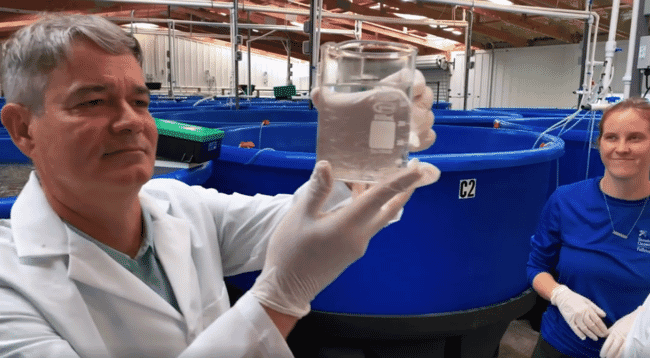 How does it compare to existing shrimp hatcheries?
The water comes from 750m deep, and the well brings a sterile (zero dissolved oxygen), ~32 ppt saline water that is second to none. Due to the inland location, discharging water is a challenge, so all our systems work on recirculation or on biofloc.
All activities are conducted indoors – from maturation, to algae, to grow-out, to packing – so the biosecurity is excellent.
How has it developed since 2017?
I'm proud of how it's turned out and I'm really happy with the team we've created. There are currently 15 people involved and there's plenty of space to expand. At the moment we're operating at about one fifth of our capacity, as we're conducting presale trials, in order to fine tune the lines of shrimp that are needed in our main markets – China, Vietnam, Indonesia and Thailand – and these are now being tested in a commercial environment.
What traits are you selecting for?
Most shrimp producers only offer one product but there are so many production systems used by the global shrimp industry and we saw that one size does not fit all. As a result, we decided to cater for a range of options and have launched three lines commercially.
The first, which we've been developing since 2008, is resistant to whitespot, EMS and other diseases. Called BMK Protect this is mainly for customers in northern China, and other areas facing disease challenges. It shows its true potential in harsh/disease conditions.
The second line was bred specifically to improve performance in sites with low salinity: shrimp farming is becoming increasingly popular in water that's less than 5 ppt. It now accounts for roughly 60 percent of Indian shrimp production, 50 percent in China, 15 percent in Vietnam and 15 to 20 percent in Thailand.
The third line, called BMK Yield, balances growth rates with survival to ensure steady production. It produces a consistent yield and a high rate of survival, making it ideal for farms that are working with processing plants, as it allows the farmer to provide a steady supply of raw material.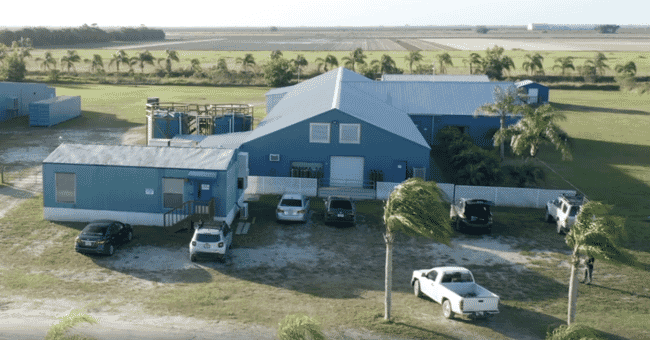 What are the main markets for the 3 million production post-larvae (PPL) you'll be producing a month?
At this moment we are using some of that capacity to produce PLs for farmers, in the US and abroad. The PPL will go to our partners multiplication centres worldwide. China has been the main market during this presale year, and BMK Protect has been the number one line. The other two are doing well in the presale, but their evaluation still ongoing.
How are you succeeding to breed the shrimp without eyestalk ablation, and have you done any studies on how non-ablated shrimp (and their offspring) are performing?
Breeding without ablation is not a big deal for us; it takes more planning and a few adjustments but nothing major. It is not done at the commercial hatcheries [as opposed to broodstock production facilities] due to a ~30 percent reduction in nauplii production. This reduction off nauplii output is mainly due to the lower frequency of female spawning, not due to lower levels of nauplii per spawn.
We believe that PL produced by non-ablated females are stronger. We ran some trials to support this belief and found that the eggs were bigger in non-ablated females, which makes sense as they have more time to go through the maturation process. We have other trials in mind that we will pursue once we get back to a normal routine.
How do you see the shrimp industry developing over the next five years?
Consolidation of the industry at different levels and partnership with local companies. I see the industry moving in two extreme directions: high-density, enclosed, biosecure farming systems and extensive open ponds, with not much left in the middle.
Have you been affected by the Covid-19 pandemic? And, in the longer term, what will be the best way for your operation to recover?
There was a small decline in sales during February and it has been hard to get cargo space and to predict when flights would go – logistics have been crazy and transport prices also increased. However, I am optimistic that, once Covid-19 is a thing of the past, people will be wanting to celebrate life and demand for shrimp will increase beyond levels prior to this pandemic. As a result, our plan to expand is still in place.