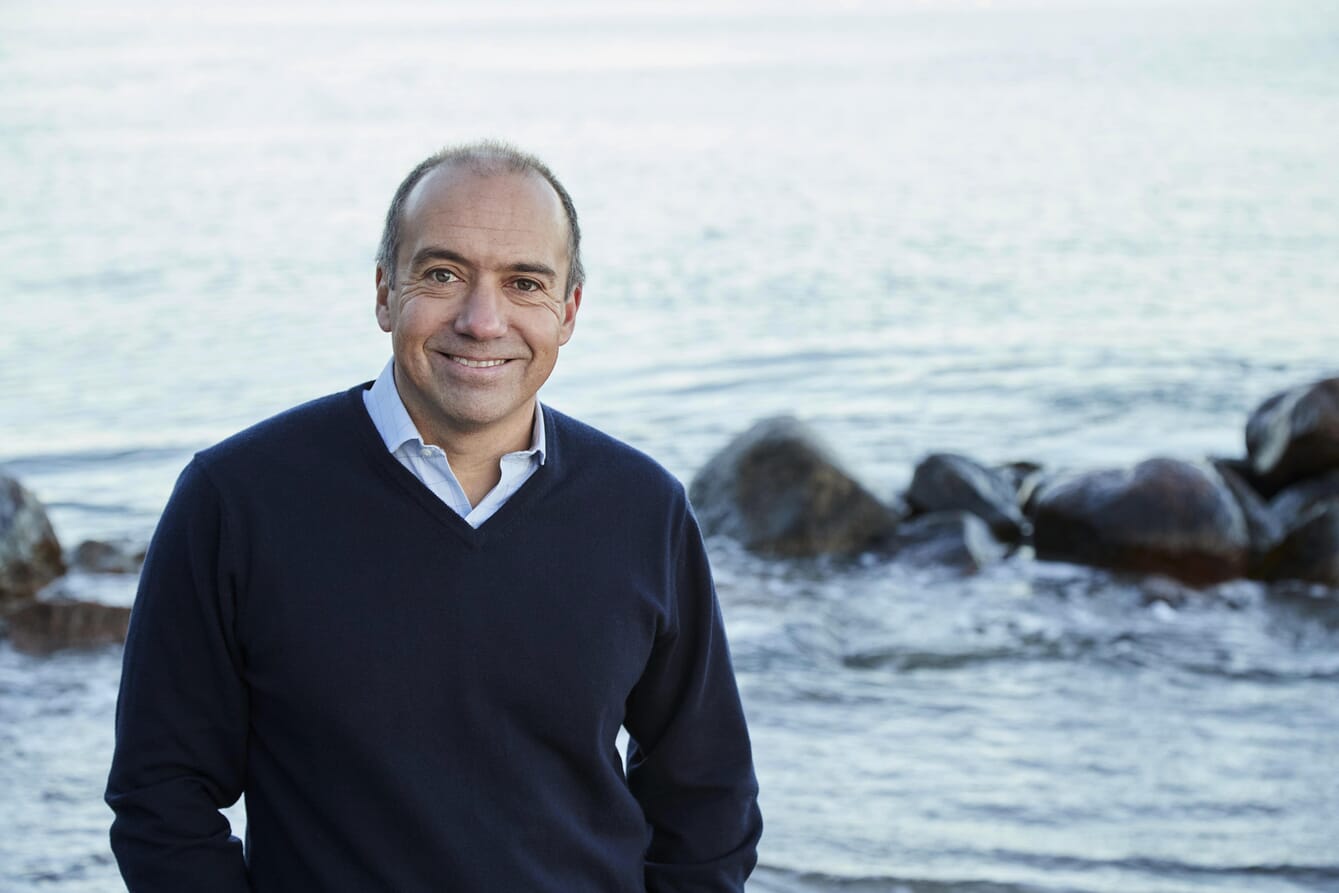 Diaz has over 25 years' experience of aquaculture, playing key roles in the growth of the sector in Europe, Scandinavia and South America over that period. Having trained as a vet in his native Chile, he first joined the aquaculture industry in 1995, taking a job in the country's emerging salmon sector, at a time when farm operations were very different.
"I was working in very remote places, with bad connectivity, no lights, hand-feeding, on 10m x 10m pens – some wooden, some plastic, some metal. It was a totally different picture to the industry today. Farms were small companies, set up by entrepreneurs, now many of them are listed on the stock exchange. None of us could have imagined that at the time," he reflects.
Diaz's connection with the aquafeed sector was made soon after he started farming, when the company's feed division – Ecofeed – was acquired by BioMar between 2001 and 2003, and Diaz was appointed BioMar's MD in Chile. Following executive roles in the Americas, Europe, the Middle East and Africa (EMEA) he was appointed CEO of the group in 2015.

Doubling production
Since then, Diaz has overseen a doubling of the company's feed output, which has risen from around 800,000 tonnes to 1.6 million tonnes a year – due to a combination of organic growth, joint ventures and acquisitions. While the salmon sector remains their largest market, they have retained a strong presence in trout, as well as established numerous bass and bream feed mills around the Mediterranean, including a JV in Turkey. They also have interests in flatfish, tilapia, yellow croaker and sea bass. However, it is the shrimp sector that Diaz sees as being particularly exciting.
"It's unlikely that we'll be able to grow much more in either salmon or in bass and bream, so our next steps are likely to be mainly in shrimp – in countries including Ecuador, Costa Rica and Vietnam. We'll be looking to expand our shrimp feed production into other countries in Asia and LATAM too," he explains.
As well as growth, Diaz has also overseen a change in the company's philosophy.
"BioMar is in a very good position, competing effectively with some very big groups, and has been recognised as being very innovative. We'd like to believe that we're leaders in sustainability and five years ago we launched a new strategy – defining ourselves as a company with a purpose. Our results are achieved by people, and having a clear purpose helps people guide their innovation in ways to create a sustainable and efficient global aquaculture industry. We want to be more than a company of just KPIs linked to growth and profits," he explains.
Improving the image of aquaculture
According to Diaz, not enough people recognise the benefits of aquaculture, nor do they appreciate the dramatic improvements in the industry over recent years.
"We need to tell our story in a more proactive way – we are continuously attacked by NGOs and other stakeholders. While we need to improve some of our practices, we are much more sustainable than other protein producers and we need to tell people that we are part of the solution, as seafood is a low impact food choice and features well in a planet friendly diet," he argues.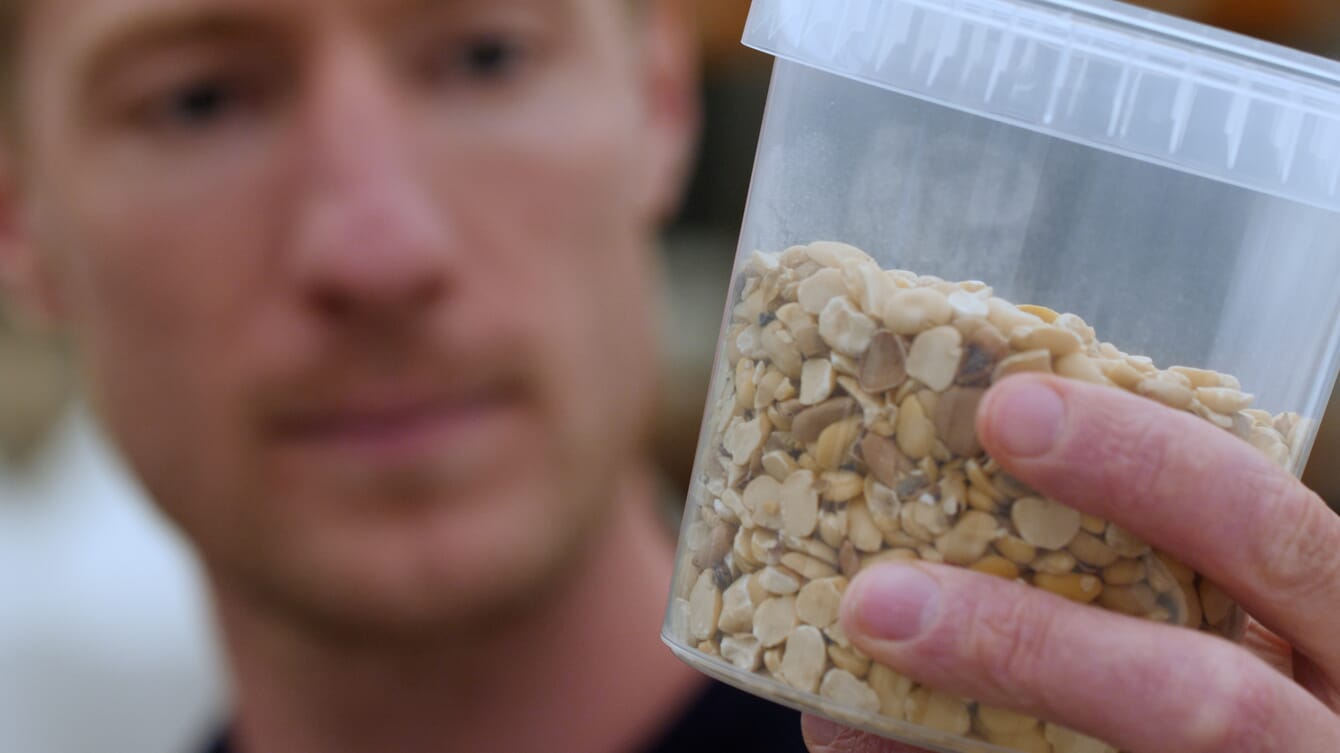 For example, as Diaz observes, one of the most common criticisms of the aquafeed sector relates to its use of marine raw materials while, in reality, the proportion of marine raw materials in feeds has seen a sharp decline, as the sector has looked towards other options.
"We're not replacing them so much as complementing them with different sources, using R&D to reduce our dependency on marine ingredients, while also increasing efficiency," he explains.
While there is a huge range of novel aquafeed ingredients currently emerging, Diaz sees some – in particular single cell proteins – as being more promising than others.
"There are more and more tailor-made raw materials, such as single cell proteins, for aquaculture, particularly for salmon feeds, which is nice," he reflects. "Traditionally there has been a trend towards very high energy diets, but we are now looking for more raw materials that are concentrated and digestible."
One such producer he mentions is Calysta – which ferments natural gas with microbes to produce protein.
"I'm looking forward to seeing if they can scale production of these raw materials, there are still some challenges to overcome," he notes.
Diaz also sees algal oils as being very promising, both for reducing the fish oil content of feeds and for improving the FIFO ratios, and he points to their collaboration with Corbion, a company which produces AlgaPrime DHA for the aquafeed sector.
"We are not in raw materials but we have some nice strategic alliances," he says.
2030 sustainability goals
Earlier this month BioMar unveiled three ambitious sustainability goals. Their aim, by the end of the decade, is to reduce their greenhouse gas emissions by 30 percent, ensure that at least 50 percent of their feed ingredients come from "circular or restorative" sources and also involve 100,000 people in capacity building initiatives.
The ambitious nature of the first two targets, in particular, is all the more apparent when you factor in their intentions to grow "significantly" over the course of the decade too, but Diaz explains the logic behind them.
"We know it's the right thing to do, feed definitely has the biggest environmental impact in aquaculture and we need to be responsible, become more sustainable and create feeds with a lower impacts," he explains.
In terms of reducing the company's greenhouse gas emissions, Diaz notes that: "it will require significant investment in new technology within some of our production facilities but we have a plan, a science-based target and a roadmap."

"We have to become more efficient and also look into the energy matrix for each of our production facilities as– some countries have energy matrices that are greener than others. For example, in China we will have to look at using other sources of energy, whereas in Costa Rica the energy matrix would make it easier to achieve our goals," he explains.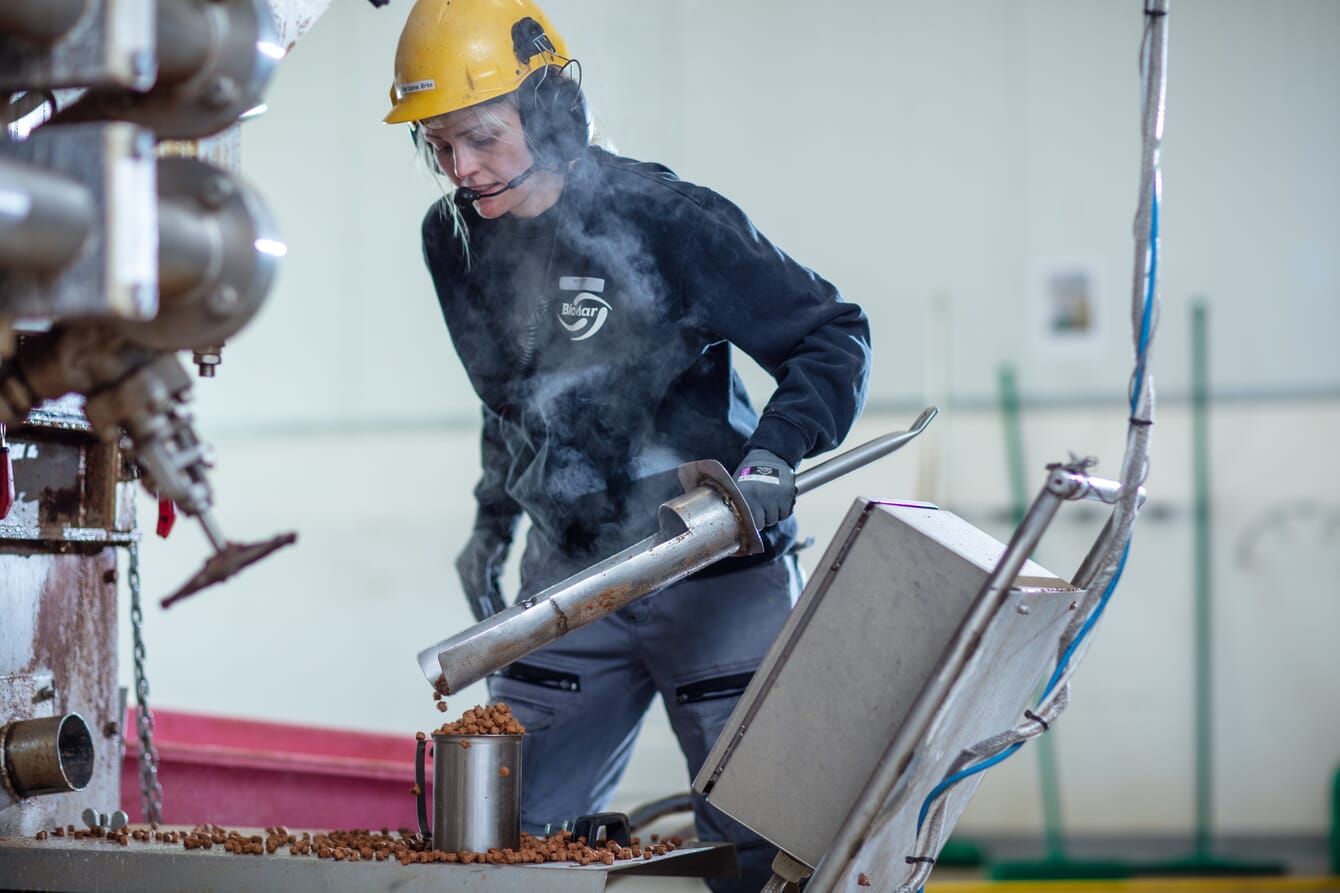 In terms of the second goal, Diaz says that it varies from species to species, but that – overall – about 20-30 percent of the company's raw materials are currently sourced from by-products derived from other processes like meal and oil from fish trimmings, land animal proteins and crop by-products. In order to increase this percentage, he expects a wider range of materials which he defines as being "restorative or regenerative" to emerge over the coming decade. An example includes single cell protein produced from fermented forestry by-products, or others with a net-positive environmental outcome.

"We will need to work with our raw material suppliers and find the right strategic partnerships for R&D. We will also have to convince our customers to use feeds containing these raw materials, which might also be challenging," he reflects.
As for the capacity building, Diaz explains that this target not only relates to providing development opportunities for the company's 1,500-strong workforce but also for the communities in which they operate, as a big part of their capacity building will relate to the sourcing of their raw materials – including taking part in farming and fishery improvement programmes.
"When we move into a new area, we also provide training and support for the farmers. Particularly in countries like Ecuador, where training up some of our smaller customers can lead to huge improvements in shrimp farming," Diaz reflects.
While the company's sustainability goals for the next decade have only recently been formulated, Diaz has other ambitions that he aims to pursue, both alongside and beyond the 2030 targets.

"By 2040 I'd really like to see us as a leader, not only in salmon feed but also in other species. I'd like us to develop a strong presence in Asia, in shrimp and freshwater fish species – we can transfer our knowledge from salmon feeds to feeds for other species. Whether the salmon sector can continue to grow really depends on whether land-based and offshore aquaculture can be a success. I hope it can, but we need to be more efficient with our use of water and waste. Maybe we will be in Africa by then too – it hasn't been that important so far, but it will definitely continue to grow," he reflects.
"I can also see us as being a broader solution provider, with services in other field, such as genetics, perhaps," he adds
It's clear that, under the leadership of Diaz, BioMar is taking its sustainability promises seriously – for the good of the company, the wider industry and the whole planet. For fellow feed producers and industry commentators, seeing if and how it is able to meet these targets will prove instructive in the decade ahead.